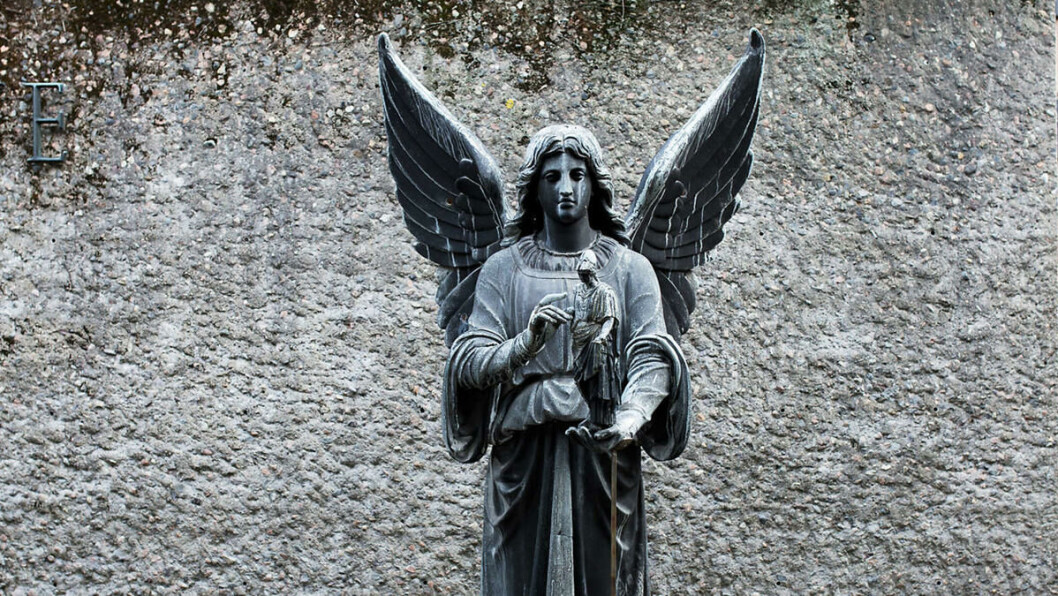 Cultural Calendar: April 11 – April 24
It's Easter break and mid-April – time to get out and enjoy all the events that Oslo has to offer!
Also remember to take a break while studying for the upcoming exams! Even that many places seem closed during the Easter break, there are actually a lot of fun things to be discovered!
1. Movie Night, Music Bingo, Quiz, Gen Z Party and more at Amatøren
Want to meet new people, enjoy a movie, train your brain with some challenging quiz questions or prove that you are a music expert? Or how about a party Friday night or a Formula I screening with friends? No matter if you go there alone or meet up with your friends, Amatøren offers you so many different ways to spend your free time. The upcoming events in the next two weeks include:
Movie night: Monday, April 11th
Open Bar: Thursday, April 14th
Music Bingo: Monday, April 19th
Quiz Night: Thursday, April 21st
Gen Z Party: Friday, April 22nd
Formula 1 Monza: Sunday, April 24th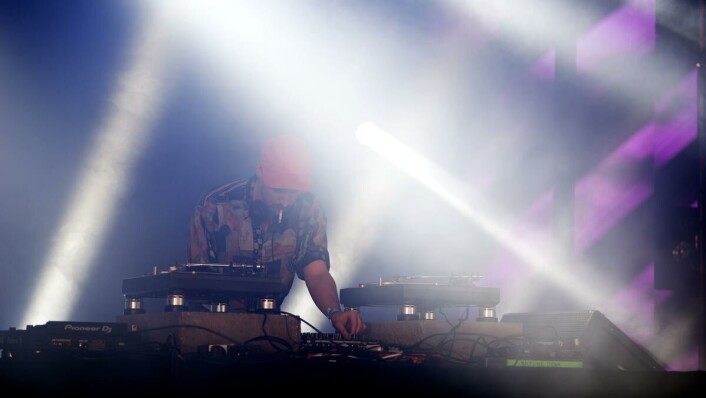 When: See dates for particular events above, opening hours are usually announced on Facebook and Instagram, mostly from 18:00 or 19:00 pm
Where: Amatøren Student bar, Sogn Studentby
2. Concert at Blå: Brighter Death Now + Of The Wand & The Moon
The legendary concert venue Blå invites to an underground Dark Folk & Industrial concert night on Tuesday, 12th April at Blå with Industrial project Brighter Death Now and Dark Folk project Of The Wand & The Moon, which was established back in 1998. Of The Wand & The Moon have been playing at international festivals like Roskilde and Roadburn and released their new album "Your Love Can't Hold this Wreath of Sorrow" in October 2021 which will be presented live on tour and so also in Oslo on 12th April.
Tickets are available for 250 NOK.
When: Tuesday 12th April 2022 from 19:00
Where: Blå, Brenneriveien 9c, Oslo
3. Musikkbingo at Chateau Neuf
Chateau Neuf is inviting students on Wednesdays for music bingo night at Galleriet from 20:00. The rules are really easy, and you don't need to know Norwegian to take part (though the hosts usually speak in Norwegian, the rules are elementary, and you can always ask for clarification). You'll get a lot of fun guessing the songs and can win prizes! The bar at Chateau Neuf has student friendly prices too, just show your student ID for a discount.
4. Inferno 2022 – Metal Festival Norway
One of the most legendary festivals in Norway is taking place around the Easter weekend from 14th to 17th April – the Inferno Festival. The 4-day-passes are already sold out, but you can still get passes for every day of the festival. This year's artists are, among others, Gorgoroth, Sylvaine, Kampfar, Venom, take, Kreator, Mayhem, Valkyrja and many, many more. The day before the official start you can also join the Indie Recordings Label Night with Gloson, Nattefrost and Nordjevel.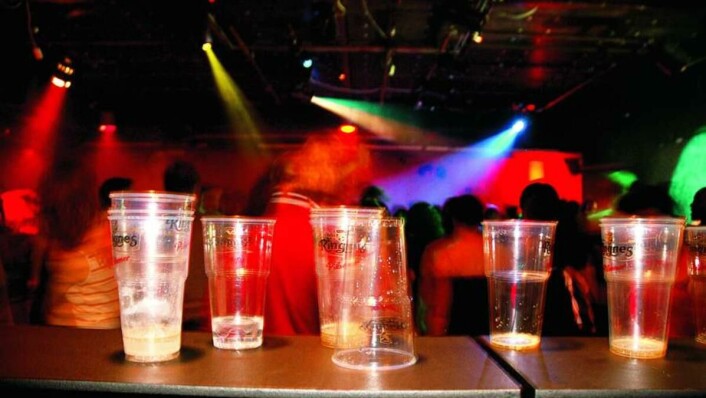 Tickets are available from 325 NOK (Indie Recordings Label Night) or 800 NOK for day passes (+ fees).
5. Concert at Betong: Ushikawa & special guest: that guy espen
Norwegian upcoming Indie & Pop Rock band Ushikawa are playing at Betong on Friday, 22nd April, supported by that guy espen and celebrate the release of their upcoming new single "In Case of Emergency" (release date: 15th April). Last year, their single "Everlasting Green" was warmly recommended by P3 and USHIKAWA could present their music as support of artists like Seigmen, Jarle Bernhoft and Spielbergs.
Tickets: 75 NOK for students and 150 NOK for everyone else
When: Friday 22nd April 2022 from 20:00 (doors open)
Where: Betong scene, located at Chateau Neuf, Slemdalsveien 15, Oslo
6. SiO Sykkelfiks Events
Spring is still a bit shy, but just around a corner, so it is the right time to fix your bike and get ready for the cycling tours. SiO is organizing several events in different student villages in April and May to check, wash and repair your bike and make it spring and summer fit. Also there will the chance to get one of 10-15 second hand bikes for free! For more infos, check the Facebook events. Last but not least, you can get a card from SiO Athletica for a free gym training and enjoy freshly baked waffles and coffee.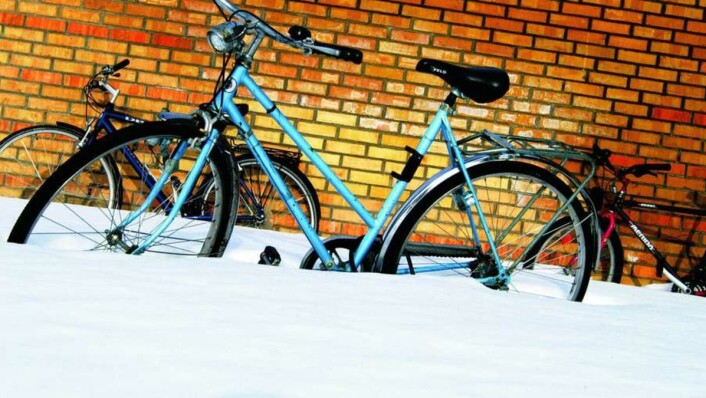 When: 21st April in Vestgrensa and 22nd April at Bjølsen student village, check for more dates on Facebook
Where: various student villages
7. Heine Onstad Art Center – Every Moment Counts – Exhibition and Guided Tour
A bit outside of Oslo, you'll find the Heine Onstad Art Center. The Heine Onstad Art Center offers currently among others the exhibition «Hvert øyeblikk teller – Følelser av aids» or in English "Every Moment Counts – feelings of AIDS". The exhibition presents the work of 60 international artists with more than 200 works and encourages a discussion around the complex perspectives on AIDS. The museum also offers every Sunday a guided exhibition tour, which is included in the ticket price. On Sunday, 22nd April, the exhibition on AIDS will be topic of the guided tour that starts at 13:00.
More infos on other current exhibitions and events, you'll find on the website.
Student tickets are available for 70 NOK.
When: Sunday, 22nd April from 13:00
Where: Heine Onstad Museum, Sonja Henies vei 31, 1311 Høvikodden
8. Emergenza Festival 2022 – Semifinals
For those of you who are curious for upcoming and exciting new bands of all genres, the Emergenza Festival may be the right choice. It's the world's biggest international music competition for upcoming artists with finals being held in Germany. The Norwegian semi-finals take place from 21st to 22nd of April at John Dee with 9 different and talented artists presenting their music and live show on each of the three days.
Day tickets from 225 NOK (+ fees).
When: Thursday to Saturday, 21st to 23rd April 2022
Where: John Dee
[John Dee: EMERGENZA FESTIVAL 2022 Semifinale (22/04-2022)](kk)
9. Free Entry to the Munch Museum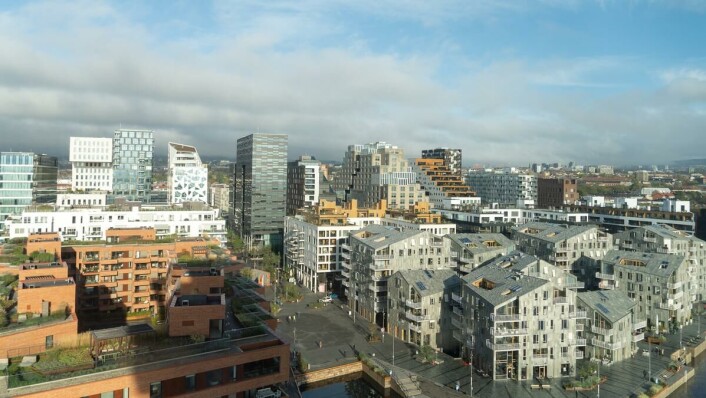 The famous Munch Museum is offering free entry on Wednesdays from 18.00 to 21.00 until June. Great opportunity to see the famous collection of art and enjoy the mighty view over Oslo from one of the top floors! In order to use the offer, you are required to book free tickets in advance, be sure to be fast to get one. Normal student tickets are available for 100 NOK.
When: Every Wednesday until June from 18:00 until 21:00
Where: The Munch Museum
More Info: Tickets - Munchmuseet