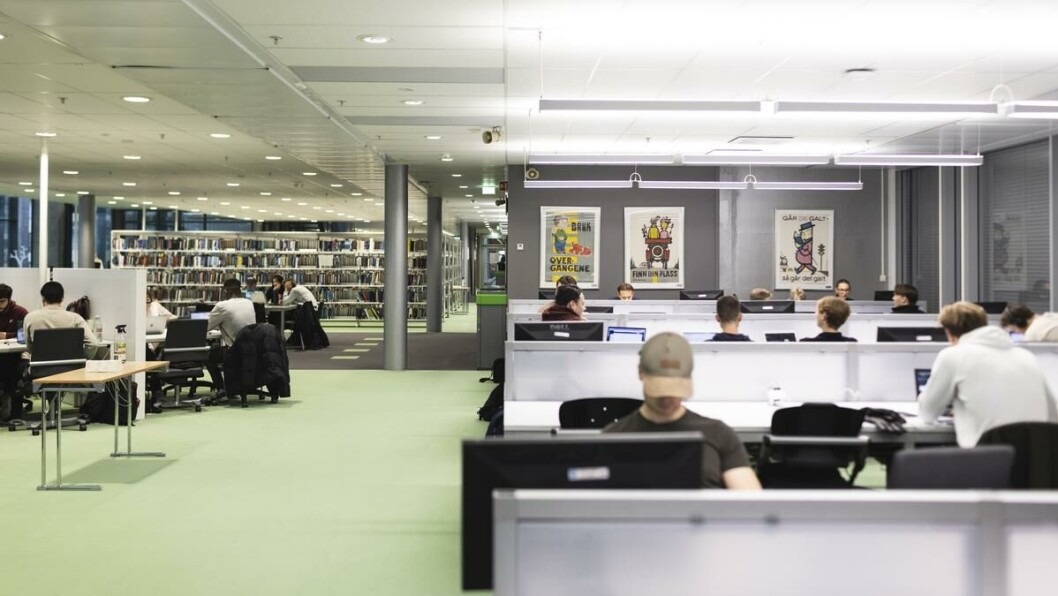 Habits You May Have Picked up whilst Living in Oslo as an International Student
It's an undeniable fact that when you move to a different country, you're bound to pick up some new habits.
Having been in Norway for over 7 months now, I've recently been thinking about a few small mannerisms and activities I've incorporated into my everyday life. Some are a bit strange and some of them make complete sense. Either way, here is a list of new habits you may have also picked up as an international student living in Oslo.
1. Running outside as soon as the sun is out - whatever the temperature
I really thought I knew how cold and dark winter would be in Norway, but I was not at all prepared for the lack of sunlight. During the long winter months, if the sun ever makes an appearance, I feel like I haven't seen it in weeks. Therefore, it has become usual for me to grab my coat and go for a walk as soon as the sun is out (even if that means delaying my work by a couple of hours). No matter what I had planned, if the sun comes out, I almost feel obliged to make the most of it. Even if the temperature is below zero, if the sun is out, so am I. Being able to just walk or even sit outside in the sun actually feels like a privilege, and it isn't just international students who feel this way. It's a known fact that Norwegians love the outdoors and the "friluftsliv" (which literally translates to the "open air/outdoor life"), so it isn't uncommon to see Norwegian families outside walking on Sundays, but when the sun is bright in the sky it all of a sudden feels like the whole of Oslo is out and about.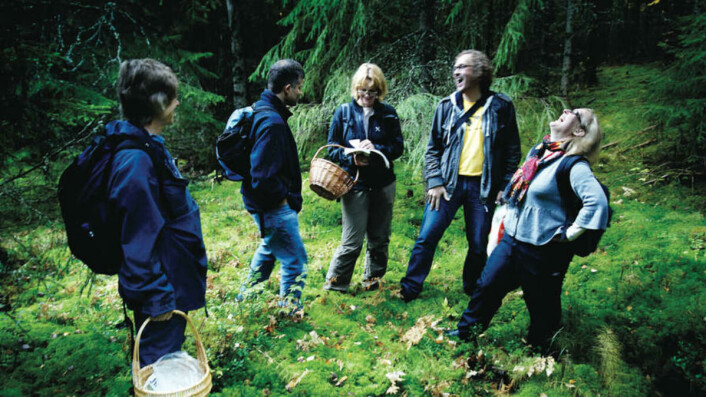 Even if the temperature is below zero, if the sun is out, so am I.
2. Wondering whether it's ok to sit next to someone on the bus
When I first arrived here, I could never understand why people were standing up on the bus or the tram when there were plenty of free seats available. As it turns out, Norwegians don't tend to sit next to strangers, and it even makes some of them feel uncomfortable. As an introvert myself, I do understand this to a certain extent, but what if the bus journey is half an hour long? What if the bus is getting more and more crowded? I used to think that this was a real waste of space. However, I do have to admit that I have actually started to question whether or not it's ok to sit next to someone on public transport and most of the time I wait until I can have a couple of seats to myself.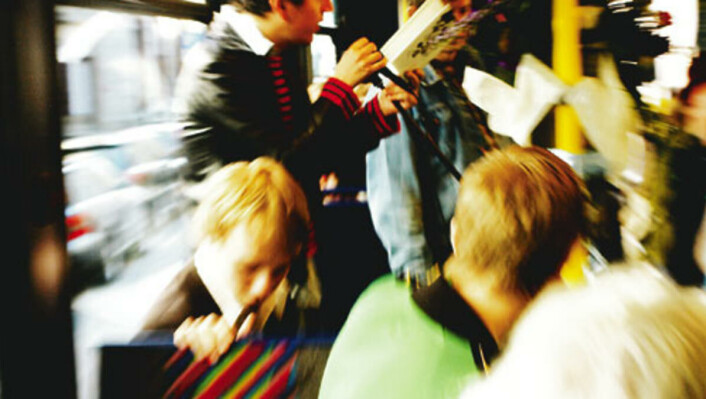 3. Never carrying cash anymore
Do you remember the last time you actually had change in your back pocket or at the bottom of your bag? Neither do I. Norway is known for being a "cashless society" and that's absolutely correct. I really can't even remember ever seeing anyone pay for something in cash here. One day my friend and I were wandering around Oslo, trying to find an ATM machine and it took us over an hour before we found one. It isn't common to see ATMs around Oslo and that's probably due to the fact that barely anyone ever pays with cash here anymore. I have been here for over 7 months and I have only withdrawn cash once, and it kind of makes sense due to the fact that nearly all shops have card machines nowadays. Yet for some reason in my home country, I still often pay with cash and I almost always have a few coins in my back pocket or a couple of notes lying around somewhere.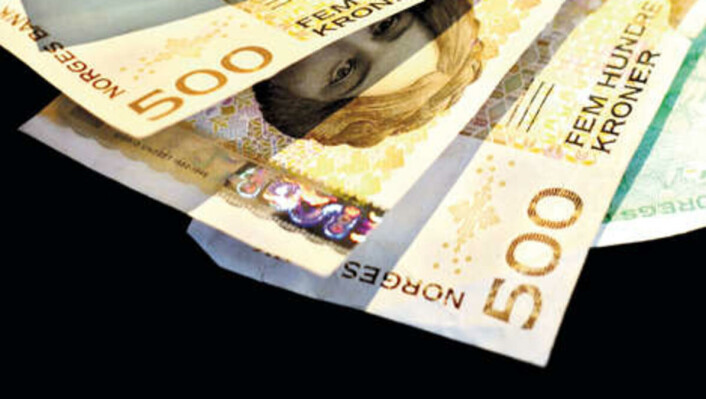 4. Immediately taking off your shoes when you enter someone's house
When you enter someone's house with boots covered in snow it seems quite logical to remove them. However, even during the summer months everyone takes off their shoes when walking into someone's home here. This may seem completely normal for some international students, but in France you would only really remove your shoes if they were particularly dirty or if the host asked you to. It's just not something you just naturally do. I will always remember the first time I walked into a Norwegian's house without taking my shoes off, they looked at me like I had committed a crime, so I learned my lesson pretty fast. It has now become such a habit that I don't even think about it anymore and it makes so much sense. It would now seem strange not to take off my shoes when walking into someone else's home.
When I walked into a Norwegian's house without taking my shoes off, they looked at me like I had committed a crime.
5. Drinking coffee all day long
Anyone who knows me knows how much I love coffee. I can easily drink up to 3-4 cups a day (if not more). But I recently noticed that I also tend to drink coffee in the afternoons now too. Back home, coffee is for the mornings, and only occasionally I would have a shot of espresso after a meal. But in Oslo, my friends and I often meet up in the middle of the afternoon for a cappuccino, a latte or even an iced coffee. Maybe it's because there are so many cosy coffee shops everywhere. Or maybe it's because I feel like I need a little extra caffeine during the long, cold and tiring winter days? Whatever the reason, I am not complaining. Going out for a coffee with a friend or alone is a great way to discover Oslo, and even if you're not a coffee fan like me, you will always be able to find a selection of tea or cold beverages too.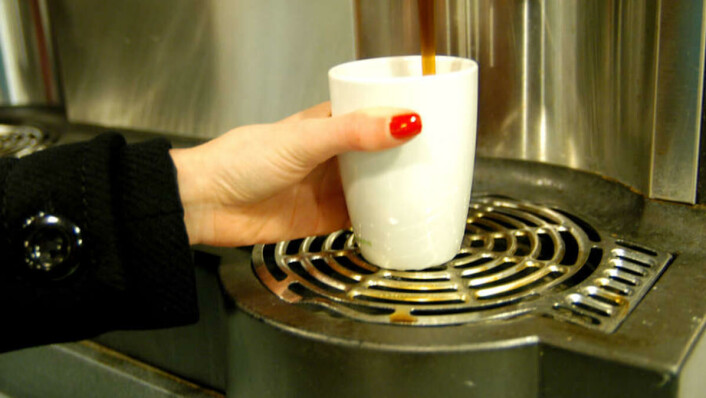 6. Taking cod liver oil every single day
I never thought that taking a spoonful of cod liver oil everyday would be something I would do by choice. In fact, it's probably something I would avoid. But as soon as winter came, if I ever said that I felt tired or slightly ill, my Norwegian friends would ask me if I had taken my "Tran".
Tran is a brand of cod liver oil and therefore rich in Omega-3, vitamins D, A and E. Due to the lack of sunlight here, most people in Norway need to take some sort of vitamin D supplements, and a lot of locals do that by drinking a spoonful of "Tran". I was also convinced to buy the liquid form. And if you haven't adopted this habit yet and decide to try it out, my most important advice is to make sure to have a glass of water next to you when you take it because the taste of cod liver oil can be extremely disgusting if you've never had it before. Although after a while you actually get used to it and perhaps even enjoy it, or is that just me?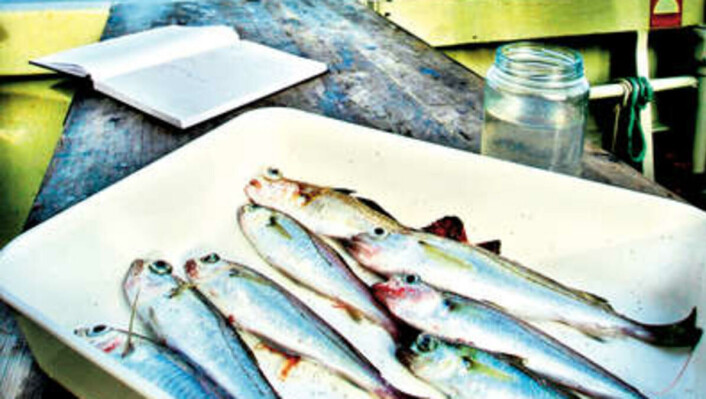 7. Not sharing alcoholic beverages as much as you used to
It won't be a surprise to any international student to know that alcohol is very expensive in Norway. Even beer and cider can be more than triple times the price than what it is in other countries. It means that when students buy drinks, they usually buy it just for themselves and they buy the exact amount they want to drink. This is definitely a new habit for me since it's very common to share a bottle of wine in France. In fact, it's very common to simply offer people a glass or to just put a bottle on the table for everyone to help themselves to. But when you're paying more than 100 kr a bottle: most students aren't so willing to share!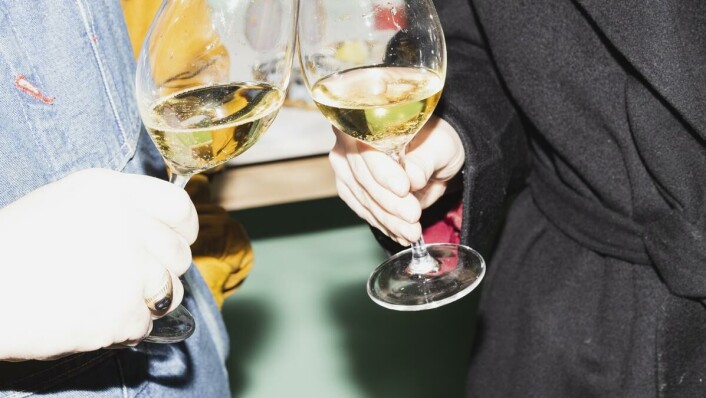 When you're paying more than 100 kr a bottle: most students aren't so willing to share.
So whether you're in Norway for a semester, a year or a whole study program, you're sure to pick up new habits. Have a think about what other habits you may have picked up since you moved here, are any of them the same as the ones I've mentioned above? And which ones do you think you will take home with you?