Students' verdict: SiO Food and Beverage is the worst the organization has to offer
Now representatives from the Welfare Council demand increased transparency from the Student Welfare Organization (SiO).
«What we want is increased access to SiO's customer surveys, so that we can aim to improve the food selection,» says representative Øystein Fossbråten Wennersgaard from the Leftist Alliance.
The representatives were informed about the results of the survey undertaken by SiO on their profile and reputation during the meeting in the Welfare Council on 16 April. Amongst other things, the survey measured how well students know the different services provided by SiO and how satisfied they are with these offers.
Universitas has applied for, and been denied access to, these results.
Regarding customer satisfaction, offers like SiO Athletica, the kindergardens and the career center (Karrieresenteret) come off strong, while SiO's food offer SiO Food and Beverage was at the bottom of the list.
Students who responded to the survey gave the food offer, on average, a total score of 3.7, on a scale ranging from 1 to 6.
To create meaningful guidelines for SiO Food and Beverage, we need to know which cafeterias the students are satisfied with, and which they are not.
Øystein Fossbråten Wennersgaard, Leftist Alliance representative
Wanted to postpone
The meeting agenda included a discussion regarding new political guidelines for SiO Food and Beverage, which Wennersgaard, along with other members of the University of Oslo delegation, suggested to postpone. This was due to the lack of information regarding differences between the different food locations.
«To create meaningful guidelines for SiO Food and Beverage, we need to know which cafeterias the students are satisfied with, and which they are not,» explained Wennersgaard.
SiO does not share this particular information with the Welfare Council. The suggestion to postpone the discussion of the guidelines lost by a small margin.
The secrecy of SiO
Although almost half the Welfare Committee demanded more information about the SiO survey, the organization refused to increase its transparency.
«In the Student Welfare Organization the tendency is that the satisfaction is higher with the bigger cafeterias and the more conceptual eating places. The smaller cafeterias have more uneven results, as they also have a smaller staff. It is with consideration to our staff that we do not wish to publish the exact numbers,» says UiO student and leader of the SiO board Vetle Bo Saga.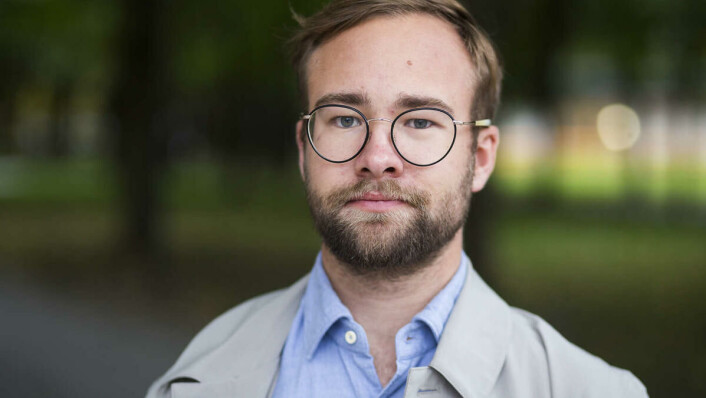 «Not our job»
Linn Skyum, responsible for politics and media in the Welfare Committe, pointed out there is disagreement within the Welfare Committee regarding what their role really should consist of in terms of working with SiO.
«The Welfare Council is a political body and cannot tell SiO what they should do. Instead we have to influence the organization strategically. It is not traditionally our job to dictate how they run things,» she said.