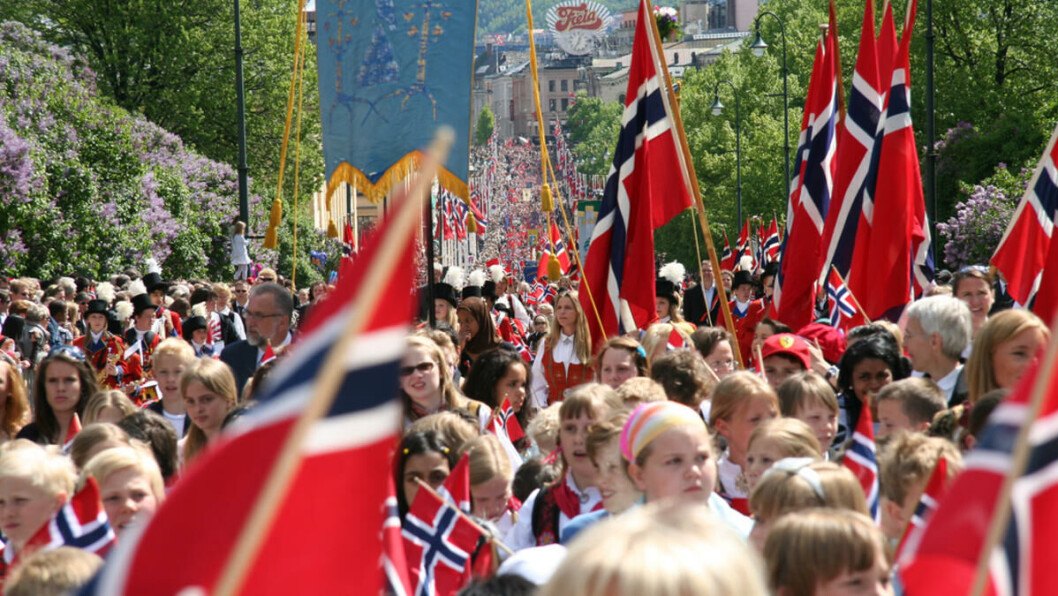 Culture Calendar 17-20 May
Party for Norway and then lay in the sun – it's (basically) a five day weekend!
Thursday is Syttende Mai, or 17 of May, the national day of Norway. So what are you doing reading the culture calendar? Get out and party! Drink champagne, eat a hot dog, watch the parade, sing with Norwegians, and then crash at 6 PM.
Once you've recovered from Thursday, write Friday off as a day for getting any work done, and just go lay on the grass somewhere. If you're super motivated, bring a book. Everyone is too tired, hungover, and lazy to do anything on May, so take a blanket to a park or to a green patch near Akerselva and enjoy life. It's as simple as that.
If you absolutely insist on getting out and about on Friday or Saturday, you could take a trip to CYAN Studio, where photos will be exhibited by various artists who use the darkroom there. Free art is where it's at.
Or on Saturday night you can try Vinyl & Burgers night at Egget Kafé, where they'll be serving dinner and tunes all evening. At 155 NOK for a burger, it's not a bad deal.
Sunday is going to be beautiful and sunny, so take a ferry to the islands (included in your Ruter ticket if you have one). Swim, explore, and if you make it to Gressholmen you can eat lunch at Gressholmen Kro, tucked adorably away on the island. Feel free to while away the hours late into the night – Monday is yet another holiday!