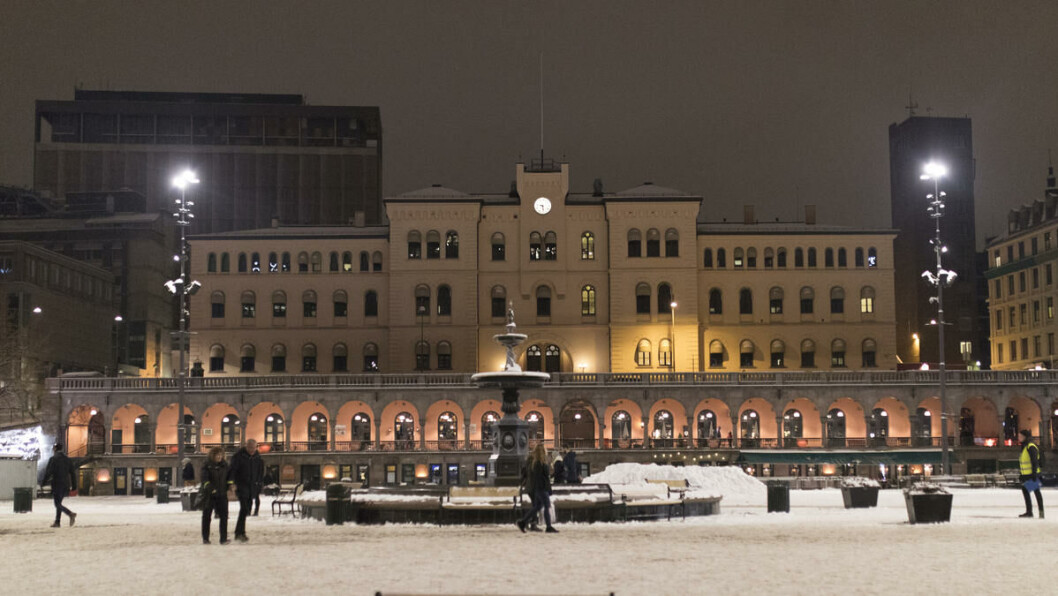 Culture Calendar April 5-8
Ignore the rain and go see a movie, head to bar, or check out Oslo's art scene.
Oslo has welcomed every back from Easter break by rolling out the crappy weather. You thought snow was getting old? Enjoy the rain! But tonight you can beat the blues by going to Rock Cinema, Rockefeller's popular free film series. The venue transforms from concert hall to movie house, and shows current films. Tonight it's «Gringo» starring David Oyelowo, Charlize Theron and Amanda Seyfried. It takes place partly in Mexico, which is the closest we'll get to sun at this time of year.
Friday is of course the day to let loose after a long four day week back from break. Kjellern, the student bar located in Helga Engs hus at UiO is hosting a costume party. There's no theme, just costumes – so go wild! And of course there will be prizes for the best outfits. Did we mention free entry?
Or if you feel like seeing some art and checking off your cultural learning for the week, MELK gallery will show the installation «Buffering» featuring tapestries and sculptures by two artists. The themes are feminine identity, sexuality, and social media, and surveillance. Topical.
Saturday is the perfect day to get out and visit the farmers' market at Valkyrie plass in Majorstua, from 10 AM to 4 PM (plenty of time to still sleep in after that costume party). Buy something to snack on, or gourmet groceries for the week. If it's not raining wander over to Frognerparken for some fresh air – or if it is raining, why not take the tram directly to the Astrup Fearnley Museet and visit the weird and wild Lizzie Fitch/Ryan Trecartin exhibition?
After a busy weekend what you really need is a warm bowl of soup to restore you. Hrímnir will bring another pop up to Sentralen, serving both vegetarian and meat ramen options. Ignore the clouds and cold, eat more ramen.