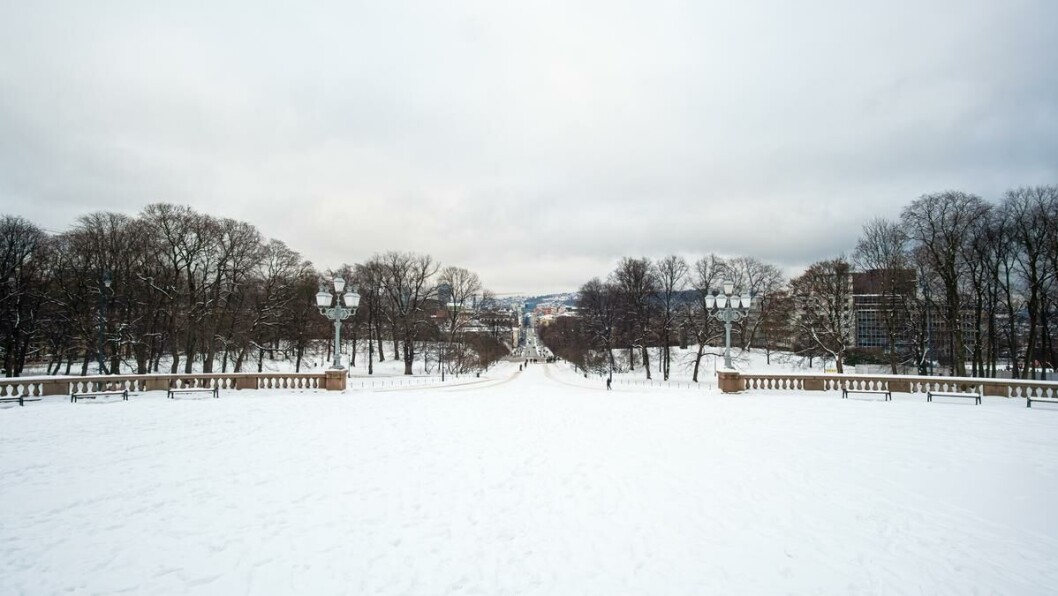 November 13 - November 19
The nights are long, but so is the list of the things you can do this week to dance the night away - in films, theatre, or with a stroll around the Christmas market.
Now's the time to unpack those festive spirits as we head our ways towards the end of the semester. Why not find your motivation or moment of relief from pre-exam nerves in one of these cultural activities? It will lift your mind off of worries, and give you the energy to return to your desk freshly recharged and ready to go.
Winter wonderland in Spikersuppa: open from November 13
Nothing gives more holiday/end of the year vibes than a good old Christmas market. Well, Oslo's very own Christmas market will open from this weekend and onwards until the New Year by the Spikersuppa skating rink, in front of the Nationaltheatret and along Karl Johans gate. There will be lights, a carousel, and Ferris wheel to brighten up our long nights- not to mention stalls full of cozy things to see and sweet and savoury snacks to eat. Have yourself a cup of gløgg (warmed wine simmered with spices, often with raisins and almonds), roasted almonds, candy apples, or waffles (possibilities are endless), and take a good look around the stalls with little charms of their own.
Venture into the cinemas again for a movie from Film fra Sør: November 11-21
A call-out to all film lovers, November 11 marks the opening day of Film fra Sør, or Films from the South festival, which is the largest film festival in Oslo. What started as a small film screening in Blindern will celebrate its 31st anniversary this year and is now back with in-person screenings. This is a great chance to see films from Asia, Africa, and Latin America among an amazing audience.
This year's program includes New Voice (debut filmmakers), Doc:South (documentary), Homage to Hong Kong, Thrills and Chills, Mangapolis, and many more, so do not hesitate to check out the website filmfrasor.no/en for more information. Some of the top suggestions for the movies are - Memoria, Last Film Show, A Hero, Drive My Car, and Better Days. There are heaps of wonderful movies from outside the western hemisphere lined up, so take yourself out there and enjoy!
In theatre with Maya Angelou: Black Woman Rising: Nov 6 (premiere) -18
What more words are needed for Maya Angelou? She was a writer, teacher, dancer, journalist, singer, actor, poet, and activist among many other things, and still is an inspiration to many. October was a Black History Month in Norway and continuing with the celebration, the Nordic Black Theatre will be telling the story of her life and work with live music, dance, and drama altogether in this fantastic production. The show is scheduled to be performed every night except Sunday and the performance will be in English. More information about it can be found in nordicblacktheatre.no.
Thespian night at Chateau Neuf with The Importance of Being Honest: Nov 18 (premiere)-21
Another theatre for next week! Teater Neuf International is presenting Oscar Wilde's classic The Importance of Being Honest in Chateau Neuf. Often dubbed 'trivial comedy for serious people', you will get to see how the characters explore the themes of love, logic, and class conflict with humor and dramatic irony during Victorian England. The performance will be in English. For more information, check out Teater Neuf International's Facebook page.