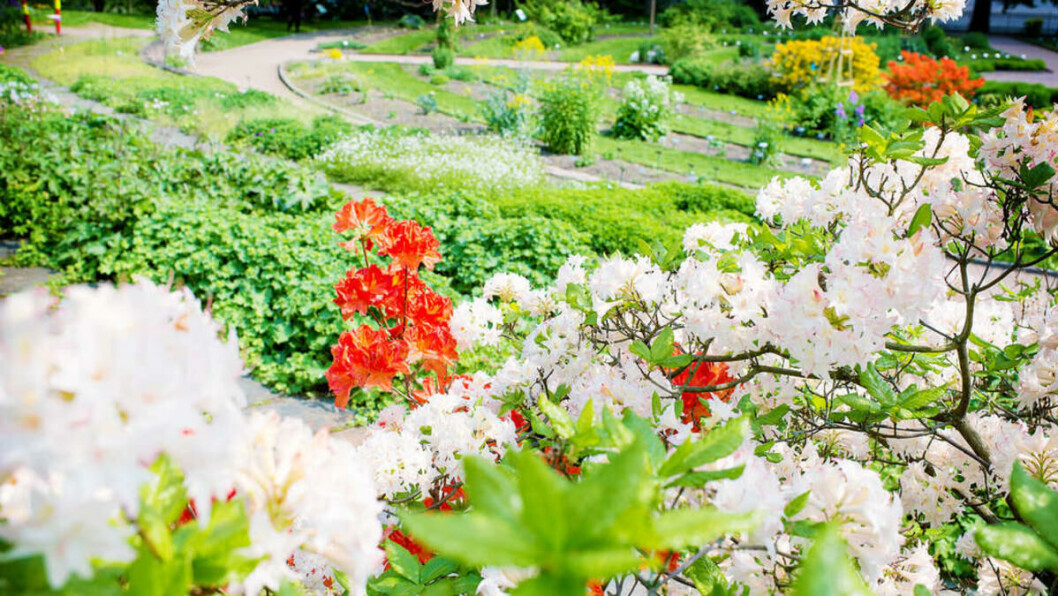 Culture calendar May 10th–16th
Experiencing Oslo naturally and digitally at the same time. Let us welcome the spring season more responsibly this year.
Who hasn't heard of Henrik Ibsen, one of the world's most popular writers? More than 100 years ago, Henrik Ibsen explored the streets of Oslo – and now he's back by means of Augmented Reality (AR). The free app Oslo Spex allows the users to activate full scale animated Henrik Ibsen at six different locations in Oslo's City Centre.When you capture him on your screen, he'll let you in on his thoughts on life in late 19th century Oslo. You may meet him here.
Have you noticed neon Arabic signs around Old Oslo? Well, if you haven't, you're missing out on Liam Monzer Alzafaris' art. Go around the city on a cycle or simply walk around and locate these signs. Within a 50 meter radius from each sign, you can access digital experiences through the website. Those include people of Oslo sharing their stories about love, in their language, expressed in their own unique way. You are also welcome to share yours. I have already spotted one, how many have you? Find out here
Want to experience Japanese cherry blossoms in Oslo? Botanical Garden during the spring is the best time for it. Celebrate spring blooms with flowers from Japan, America, and the rest of the world. The opening hours are 7 am-9 pm.
Norway is the birthplace of many writers, and there is now a way of getting to know them from your own home. A few selections of National theatres plays are now available in a digital service called «National Digital». Famous plays like «Et Dukkehjem» (The Dollhouse) and «Etter Stillheten» (After the Silence) are now available online. You may choose a single ticket or a ticket that lasts for 48 hours. Read more here
For the weekend, you may enjoy getting to know the common Norwegian activity called «turorientering». Turorientering is the world's best form of exercise! The exercise activity combines orientation with natural experiences. With the help of maps, you look for items posted in your local environment, out in the woods and fields, and sometimes in urban areas and parks.
The tours are divided into four colors that show the level of difficulty. You can decide which level you want to start from and how many tours you would like to take. It is challenging, energetic, and exciting. Read more and register here.