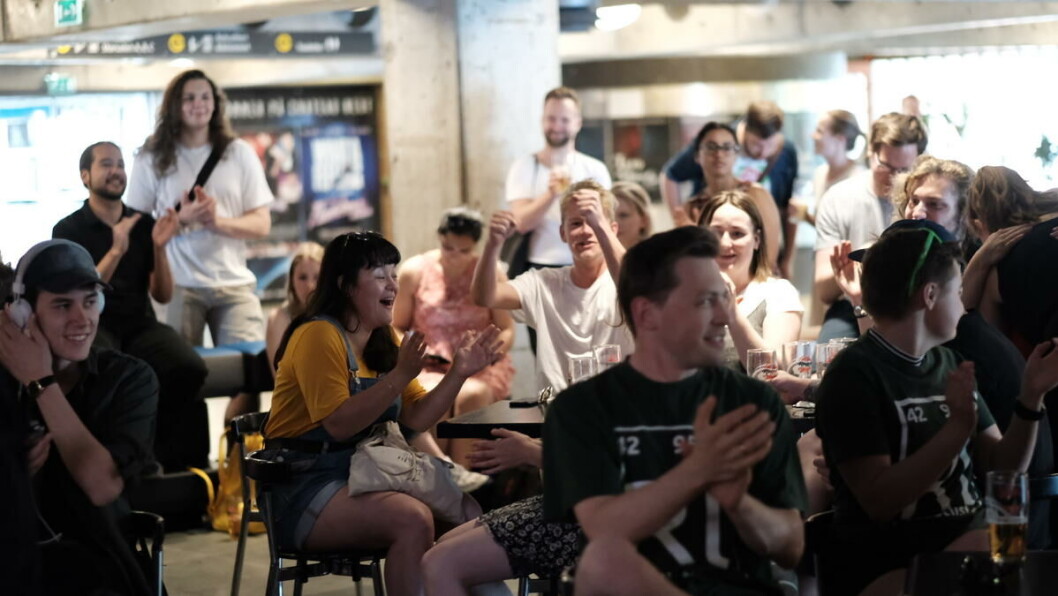 Student elections 2018: Leftist Alliance wins big
With 24.2 percent of the vote and seven mandates, there is no doubt as to who won this election.
These are the election results:
Leftist Alliance: 24.2 percent – seven representatives
Green Party: 16.6 percent – four representatives
Labour Party: 14.4 percent – four representatives
Science Party: 13.4 percent – four representatives
Liberal Party: 10 percent – three representatives
Guest List: 6.5 percent – two representatives
Conservative Party: 6.3 percent – two representatives
Progress Party: 3.3 percent – one representative
Internationalista: 2.7 percent – one representative
Sitting at the very top of the list, is the Leftist Alliance with 24.2 percent of the vote. This represents an almost five percentage increase since last year, making them UiO's largest party by far, with seven representatives in the Student Parliament.
«We are very pleased. The seven of us will try to represent/put forth our issues and work for a UiO that is greener, more feminist and has more solidarity, «said Ezgi Kutal, the party's top representative.
To celebrate, party representatives went to show their solidarity at a demonstration in support of Palestine.
Coming in second and maintaining their status as the university's second largest party, is the Green Party with 16.6 percent of the votes. Overall, this represents a decline of a little over two percent since last year. Despite this, Julia Mellebye Weisethauet, the party's top representative, is pleased.
«We are in second place, like last year. This shows that students are concerned about the environment and that it's not just a trend,» she said.
Another electoral winner is the Labour party, which rose four percent, and is in the third largest party at in the Student Parliament.
One representative from the Progressive Party
There was a deal of great excitement surrounding the Progress Party's outcome. The party was campaigning to get rid of the Student Parliament, but this won't be a reality. The party, however, gained 3.3 percent of the votes and will have a representative in parliament.
Johan N. Hertzberg, the party's chosen representative, acknowledged the minimal support in getting rid of the Student Parliament, but considers the extremely low voter turnout to be thought provoking.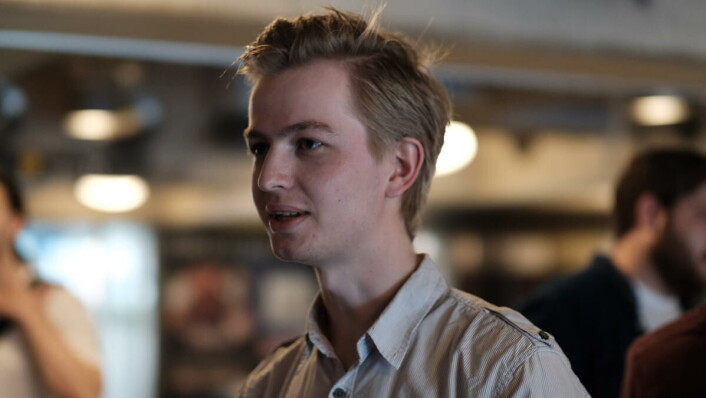 Low turnout
Last year's electoral election had a 17.6 per cent turnout. Despite the efforts towards better mobilization, this year saw a decline, with only 16.3 percent of the students at UiO choosing to vote. Current leader of the Student Parliament Jens Lægreid maintains the elections turnout is still one of Norway's best, but has previously been better.
«We simply need to evaluate how we can do better. We may have to evaluate whether it was wise to have them in the middle of the exam period. We must hand it to the Left Alliance for their successful election campaign,» he said.
The outgoing leader plans to celebrate the successful election with «lots of beer.»
Election's losers
The Guest List, which had a very good election last year, must be called the losers of this election. They fell by a full eight percent, to just under 6.6 percent. Despite this, they say they are relatively satisfied with their overall election campaign. Mie Sollum Tidemann, from guest list is, however, very disappointed by the election's turnout.
«The real winners of the election are the ones sitting at home. There's only a 16 percent turnout, we really must do something about this.»
Traditionally, the Science party has been among UiO's biggest parties, with last year's election marking their fifth consecutive annual victory. This year, they are at a standstill with 13.4 percent of the vote.