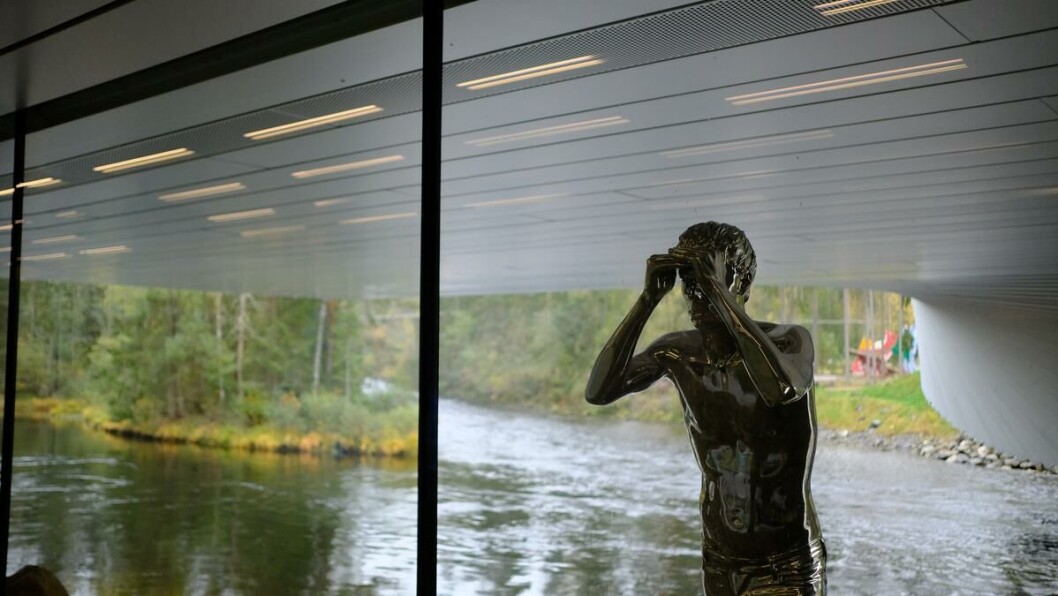 Cultural Calendar: October 16 - October 22
A weekend getaway to beautiful Kistefos museum and sculpture park. Experience loppemarked nearby. Or hang out with friends at the new Munch museum
It's the time of the season… the season of loppemarked, of pumpkin spice latte, of cozy scarves, with some spookiness on top. There sure is plenty to enjoy this week, so let nothing stop us from getting our weekly dose of culture in Oslo.
Last chance to see the Kistefos Museum for this year's season - until Oct 17
Kistefos Museum boasts a unique combination, an element of industry combined with art and sculpture, which makes it a must to check out when you are in Oslo. You might be familiar with the famous building 'the Twist'. The seemingly impossible architecture of the gallery/bridge/sculpture spanning over a river should be enough in itself to draw the attention.
Along with 'the Twist', Kistefos Museum has more to offer with its world-class sculpture park, featuring the works of Anish Kapoor, Fernando Botero, Yayoi Kusama, Tony Cragg, and Jeppe Hein, to name a few. The park is especially nice on a sunny autumn day for a walking tour around the previous wood pulp mill.
This weekend will be your last chance to visit the museum this year, as it will be closed from Oct 18 to prepare for the next year's exhibition. So how about a nice weekend getaway? For the exhibitions, 'Liquid Life', presenting works of visual artists on the concept of 'liquid modernity' is on display, as well as 'No one is An Island' where one can see an amazing tapestry work by Grayson Perry exploring the themes of community, collectivity, and layering of human existence.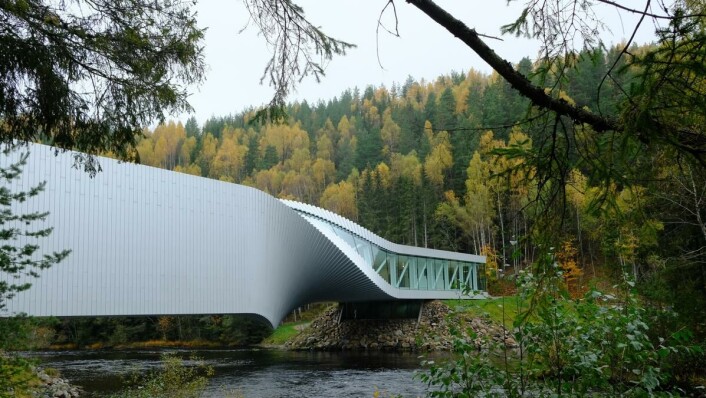 You can take a direct Vy express bus from Oslo bus terminal to Kistefos museum until this weekend (remember to book it beforehand). It's a little more than an hour's journey to beautiful Jevnaker, where the museum is located and we can guarantee you that it will be worth the visit. For more information about the museum, check out the website, kistefosmuseum.com.
Visit loppemarked and indulge yourself with surprises - Oct 16 - 17
Have you seen flyers that say 'Loppemarked' posted on boards and streets? If you are a vintage lover or someone who loves a good deal, you should definitely check out loppemarked or 'loppis' for short all around Oslo this week. Loppemarked, literally flea market in English, is usually organized by a school to raise money for the school marching band, where a group of volunteers runs a huge yard sale on donated items for a relatively cheap price. You will be able to find even the most random things at the loppemarked, whether it is a sturdy winter coat or pictures to make your room cozier.
Loppemarked is for everyone and there will be everything ranging from clothes, sports equipment, books, kitchen appliances, and many more. So take a look around at this box of chocolates this weekend and save both your wallet and the planet by buying secondhand. 11 schools in Oslo are scheduled to have loppemarked this weekend, including Tåsen skole and Sagene skole. Find out your nearest school on loppemarkeder.com and enjoy treasure hunting. Tips? The earlier you get there, the better the chances are for you to find good deals.
Opening festival of the new Munch museum - Oct 22
Talk about what a bountiful month October is - because here's another long-awaited opening for us right around the corner. The new Munch museum is finally opening up next Friday on Oct 22, and there will be celebrations on the streets of this new museum in Bjørvika. Starting with the opening ceremony by the king and queen, the day will be followed by pop-up concerts and surprise events.
Bjørvika is the cool and futuristic neighborhood of Oslo with Deichman Bjørvika to its latest addition, so check out the surrounding area while you are at it. And if you want to take a peek at the new Munch museum, don't forget to book a ticket for the exhibition via their website, munchmuseet.no.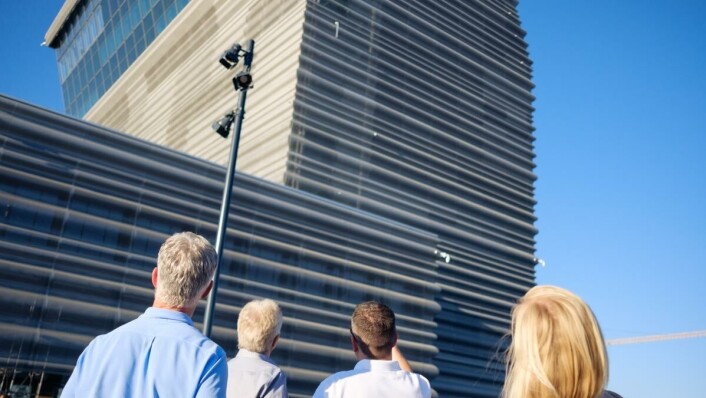 Reach out to your classmates and participate in social arrangements
A few days ago, Oct 10, marked World Mental Health day. It can be often challenging for international students to make new friends and study in a different environment than they are used to, especially as we are still living under the pandemic with fewer social activities. We all have times when we feel anxious and stressed and it is important for everyone to check their emotional well-being and make sure they do not develop into a more serious problem. So perhaps now is a good time to check in on your classmates. Invite them over a cup of coffee or tea. Even a small action and a conversation can help create a more inclusive atmosphere.
If you need a professional to talk to, you can always book an appointment with a counselor at SiO Health. If you want to meet new friends, there are also many social arrangements organized by universities and organizations now that the social distancing measures have eased. Check out the social events near you and participate in them – for example, UiO is arranging a mid-semester party on Oct 22 at Chateau Neuf (sign up by Wednesday, Oct 20) and there is a social bingo night this Sunday on Oct 17 at Amatøren in Sogn studentby. Be a kind listener, meet new people, and most importantly, have fun.
Last but not least, just a friendly reminder that Oslo Negativ, the largest photo festival, is still going on at the Old Deichman Library until Oct 24 as well as The Autumn Exhibition in Kunstners Hus until Oct 17. Enjoy your week!