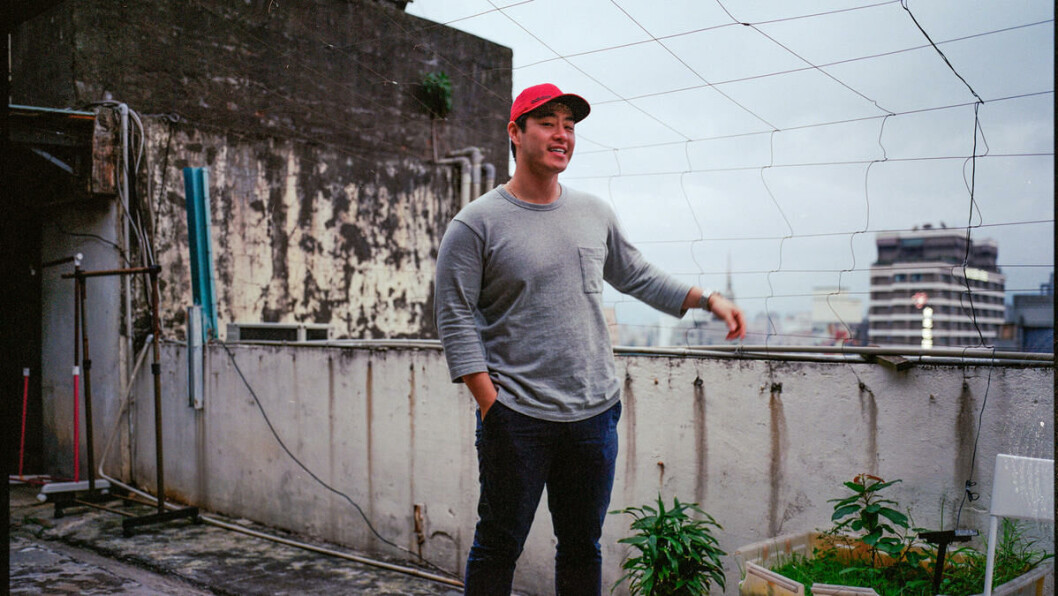 City of birds' nests
Taipei's housing market is bolstered by hundreds of thousands of illegal apartments perched like birds' nests on rooftops across the city. For many residents it's the only way they can live affordably. But the future of these dwellings is uncertain.
Paying 3000 NOK per month for a 45 square meter apartment might not sound unreasonable. But with an income of 6000 NOK per month, it's another story.
Taipei is half as large as Oslo, but holds 2.7 million residents. Income has stagnated over the past 10 years, and one square meter in the city center now costs around 56,000 NOK.
The housing market cannot meet the demand, and so slowly but surely a whole new city has grown on the roofs of Taipei.
This article series is a collaboration with Framtida.no, with the support of Fritt Ord. Read about the project here.
290,000 illegal homes
We had heard about the illegal rooftop housing before we travelled to Taipei. To get an overview, we went to the top of one of the highest housing blocks just next to Taiwan National University, in Taipei. Even knowing what to expect, we were still surprised. We could see small buildings spread across the roofs, with corrugated metal roofs and walls. The facades were all different colors, making for a messy, unsystematic impression. Once we knew what to look for, we saw them everywhere. On the roofs of houses. In verandas that had been nailed shut. Some were even built on top of other illegal buildings. It was like looking at an elevated city of birds' nests.
In Taipei there are estimated to be around 98,000 illegal houses. If one includes the metropolis around the city, New Taipei, there are 290,000. They are impossible to ignore.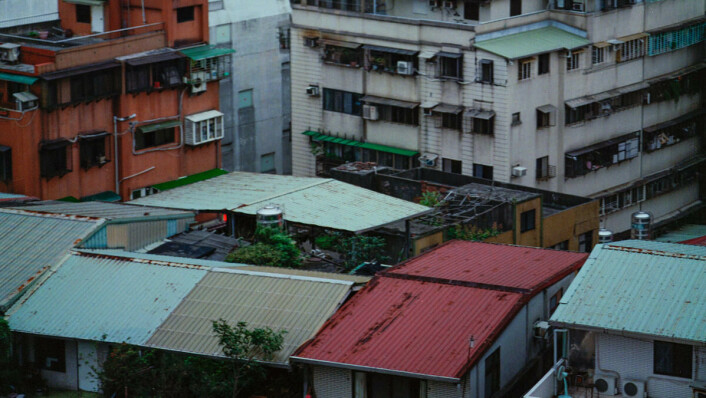 Nevertheless it was not easy to find people who lived in these makeshift dwellings. We tried to head up to the rooftops to knock on doors, but didn't have any luck. When we finally got in contact with a woman through social media, she only wanted to talk over the phone.
«In total we're around 15 people up here»
There was one person who did show up for an interview: John Yu (29) from Oslo. John is studying at Taiwan National University, and lives in an illegal rooftop dwelling in Taipei city center.
To visit John we had to take the elevator to the top floor, and then take the stairs to the emergency exit on the roof. It wasn't easy to see the illegal extra level from down on the ground, but when we exited the stairs we saw a whole new floor with six apartments.
«In total we're around 15 people up here,» John said.
Outside the apartment John has set up some chairs, and decorated with a few rows of Christmas lights. We could hear the hum of traffic beneath us, and if we peeked over the edge we could glimpse the mountains on the horizon. And many more illegal houses.
John rents an apartment from a woman who also owns the whole floor underneath. That arrangement makes it easier to build an extra floor without anyone noticing.
«In the floor underneath this one, three apartments have been made into two, to accommodate the most possible people. Now there are eight people living in one, and four or five in the other,» John said.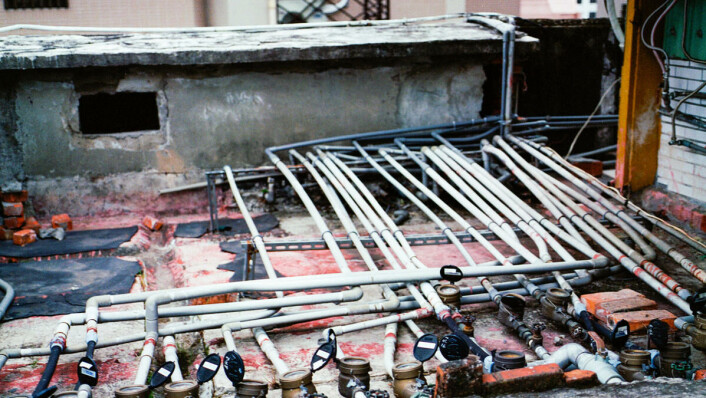 Don't miss: Partying with the colorful drag queens of Taiwan
Not built to hold extra housing
Illegal buildings made out of steel are often erected in slums, and their haphazard appearance dots the areas like birds' nests. But the phenomenon is so normal and widespread that it's not only people with limited resources who are adopting the practice.
John's apartment is one of those that is relatively well-built. The three-room building is paved with tiles and lined with dark wood. It sports a leather sofa and fully equipped kitchen. On the surface it looks good. But if you look at the details, it's not quite right.
«Take the floor of the bathroom, for example. It doesn't drain through the shower the way it should – instead it goes toward the other wall, so I have to use my feet to push the water down the drain,» explains John.
«The lights flicker often, and there's low water pressure. Especially when a lot of people on the block are showering. The power and sewer services aren't built to tolerate this kind of extra use,» he says.
Read more about Taiwan: Indigenous peoples' fight for recognition
Fatal fires
There were some apartments hidden behind huge billboards, or built as an extension of an elevator shaft, as though they're deliberately hidden. These secret buildings threaten the safety of everyone in the «real» building and are illegal. But then why are there so many of them?
On New Year's Eve 1994, Chen Shui-bian then-mayor of Taipei, stopped the demolition of illegal rooftop apartments built before 1995. Shui-bian instituted a policy that only apartments built after 1 Jan. 1995 would be considered illegal.
Today there are around 25,000 registered rooftop apartments that are free from demolition. But Ko Wen-je, the current mayor of Taipei, wants to get rid of that exception.
«I think it is inappropriate for every mayor to keep saying that illegal cases that occurred before he took office can be allowed to circumvent regulations. So, I am considering nullifying the 'special pardon' granted by Chen,» he told the Taipei Times in Dec. 2017.
The topic has come up in the news again after ten people died during two fires. Two international students also lost their lives during a rooftop fire in the fall.
Ko Wen-je wants to eventually remove all 290,000 illegal structures.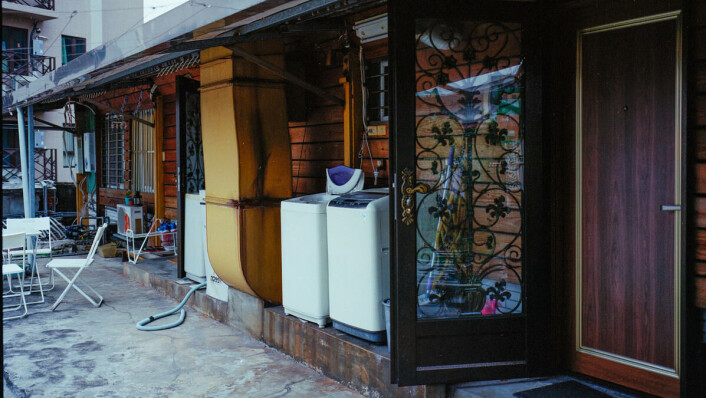 Too late to change?
Similar promises have been made for years, to little effect. Why?
Some wonder whether the authorities actually have the ability or right to remove the living quarters of hundreds of thousands of people. Demolition will cost the state dearly. And in addition, Taipei's housing market is too small to accommodate everyone who actually lives in the city.
«If these structures are demolished without considering their negative effects on public safety, traffic, health, the urban landscape or urban planning, there is a risk that priorities will be confused,» wrote Lee Ji-sheng, a researcher with Legislative Yuan's Judiciary and Organic Laws and Statutes Committee. «Is this really the right way to go about things?» Ji-sheng asked in an opinion piece.
Paranoid landlady
John pours us all cups of coffee and serves Japanese milk caramels. He often has friends over to visit, even though his landlady technically does not allow it.
«I think she's a little paranoid about getting caught,» he said.
«When I run out of gas for the apartment, she says I should call her, and not the gas company. I think she has some contacts who she pays a little extra so they don't rat on her,» he explained.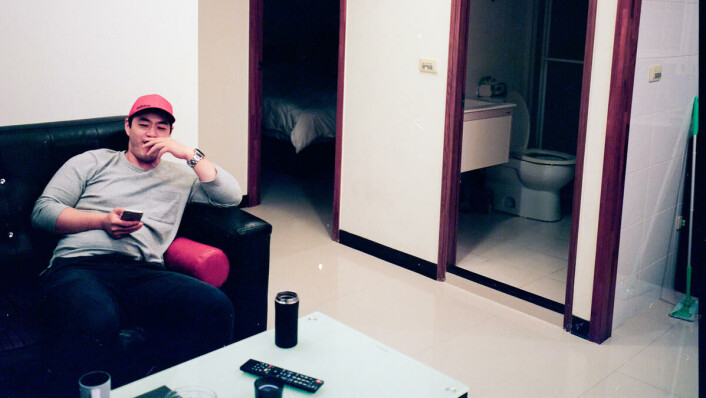 John also has to share a mailbox with dozens of other people in the floor below. Are there actually any advantages to living illegally, we asked him.
«No,» he says, and laughs. Then he thinks a bit.
«Well, a few. I think the landlady does her best to keep me happy so I don't gossip or report her. Before I moved here I asked if there was a TV in the apartment. She said there wasn't, but when I moved in there was a flat screen in the living room.»
Read more: Taiwan's working women lean in