Cultural Calendar: March 28 - April 10
Everything in Oslo seems to be growing more and more alive with every passing day. Spring means that it's getting warmer, and the sun is out for longer, but it is also the perfect opportunity to get out and discover something new!
So if you need inspiration then look no further, here's a list of exciting activities for you to discover in Oslo over the next couple of weeks.
See "La Bayadère" at the Opera House
It would be a shame to live in Oslo without getting to experience a performance at its world-famous Opera House. Maybe "La Bayadère" is the must-see ballet to discover this Spring. The Russian classic will have you spellbound, through beautiful ensembles and solos you will discover an emotional story set in an exotic fairy tale world.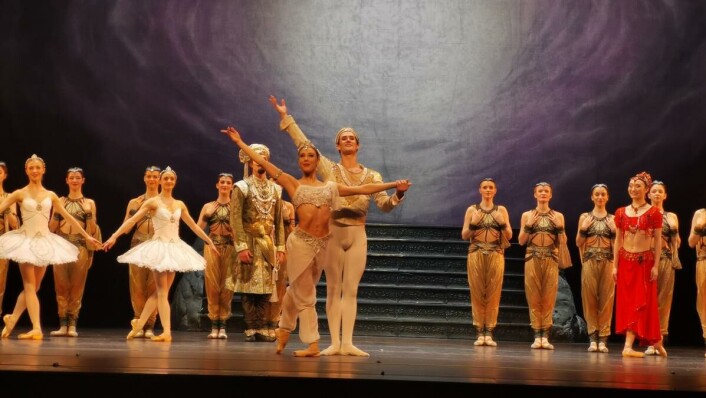 However, despite the longstanding admiration and success of this ballet it was recently almost cancelled in alignment with the various sanctions implemented against Russia by many countries in response to the current war in Ukraine. It seems that it has been somewhat difficult deciding how far these sanctions should reach into the cultural sector- this follows other examples in Oslo such as many bars removing Russian alcohol and the "Moscow mule" cocktail. Though the show was not cancelled, the Norwegian Opera and Ballet decided to stop collaborating with state-funded Russian ensembles. The current production of "La Bayadère" was therefore preserved as it is produced by the Royal Ballet in England.
There are four more performances of this wonderful and somewhat scandalous show in the upcoming weeks, be sure to grab a ticket before they are all sold out!
Where: Operahuset, Kirsten Flagstads Plass 1
When: 28.03, 30.03, 04.04, 05.04 (all performances begin at 19.00)
Also read: Jenufa and Rigoletto: A Nordic Twist to Classical Opera
Karaoke night at Amatøren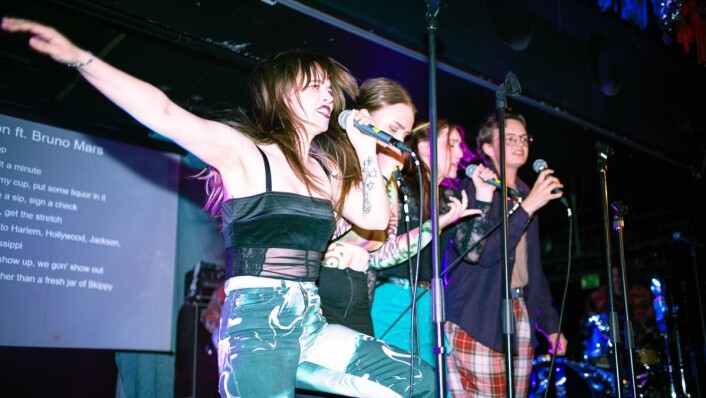 Want to meet new people and perhaps sing a few songs? If so, then check out the Karaoke Night organised at Amatøren! This student bar in Sogn Student Village offers various events all year round from Movie Nights to Quizzes and much more but if you haven't visited it yet, then head over this Tuesday. Even if you don't want to sing yourself it might just be fun watching other people attempt to sing Whitney Houston or Adele.
When: Tuesday 29th March 2022 from 19.00
Where: Amatøren Student bar, Sogn Studentby
More info: Facebook event
Danish band "Scarlet Pleasure" are performing this Friday!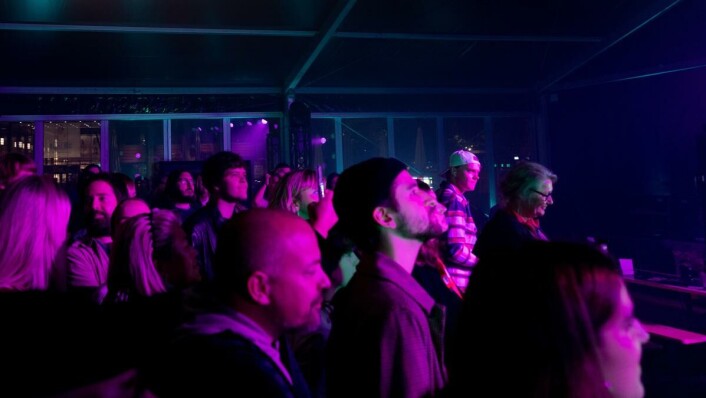 Most famous for their hit song "What A Life" featured in the Danish film "Another Round" (original: Druk), Scarlet Pleasure are touring Scandinavia and will be playing in Oslo this Friday! They are a new pop sensation with upbeat and fun songs that are full of energy to dance to. Whether you're familiar with the band or have yet to discover them, this concert is guaranteed to be a blast. So check them out on music streaming services and invite a friend to enjoy an incredible night!
Tickets cost approx. 275 kr.
Art exhibition at Brewgata
If you're planning on heading out on Friday, then be sure to check out the new art exhibition held at Brewgata - both a coffee shop and bar located in the heart of Oslo. Up and coming artist Hans Magnus Sæle Kårstad will be presenting four oil paintings, all of which display his distinct loose and figurative style.
Amongst them is a piece that the artist has specifically created in support of Ukraine following the current crisis, all potential proceeds from the sale of this artwork will go to the Red Cross humanitarian aid in Ukraine.
So if having a drink, discovering some stirring art and meeting new people sounds good to you, head over to Brewgata this Friday.
Free entry to the Munch Museum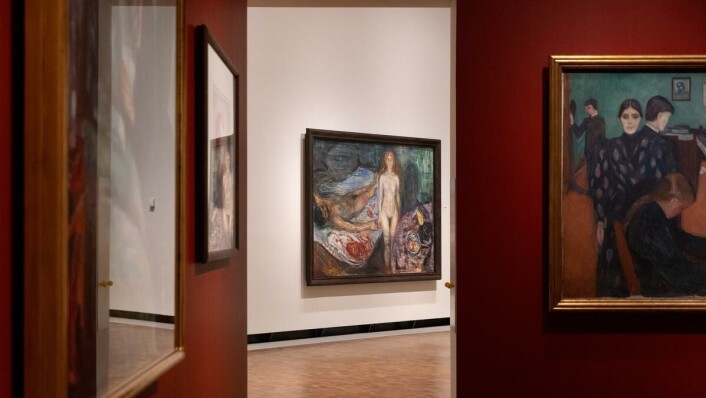 Whether you like the building or not, an opportunity to see Edvard Munch's art must not be missed. The Munch Museum is offering free entry on Wednesday evenings in April from 18.00-21.00. Please note that you must reserve the tickets online and they are going fast, so be sure to hurry! If you can't get one of these tickets, the normal price for students is 100 kr.
When: Every Wednesday in April from 18.00-21.00
Where: The Munch Museum
More info: Tickets
Exhibition at Dronning Sonja KunstStall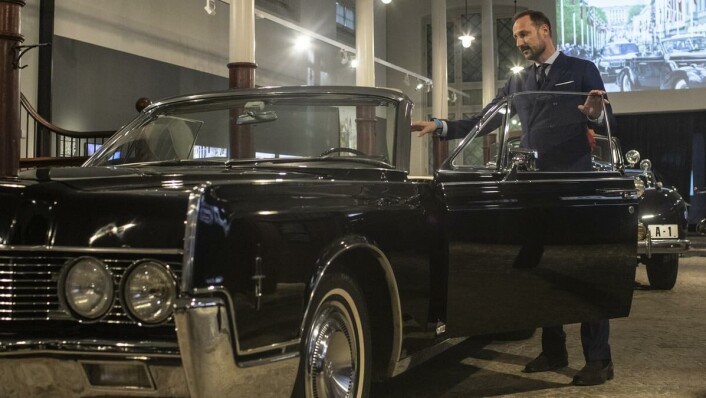 Located in the Royal Palace's old stable buildings you will find an intriguing exhibition of the "King's Cars". Some of the vehicles that have played an iconic role in Norway's history will be available for all to see. The exhibition will include the Royal House's car fleet from 1913 to today.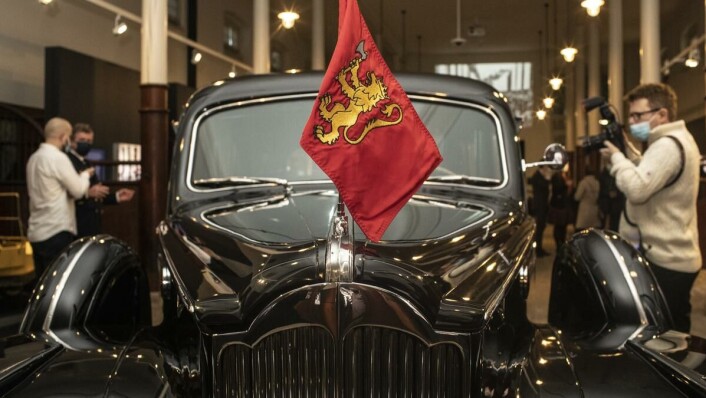 A number of important historical cars have now been moved into KunstStallen such as the Buicken A1 from 1939, the Packarden A4 from 1942 and the "Wedding Car" - a Lincoln Continental from 1966. The Royal House's very first car (King Haakon's Minerva) will be displayed as well. The tickets cost 100 kr for students. There are also daily talks and explanations given at 13.00 on Thursdays and Fridays, and at 12.00 and 14.00 on Saturdays and Sundays.
A morning concert at Sagene Church
Instead of just going to concerts in the evenings how about heading to Sagene Church to listen to some beautiful classical music after your morning coffee. In just one hour you will be mesmerized as you discover songs from the 18th century Caribbean to present-day Finland. Sagene Church is easy to get to and it's one of the most prominent churches in Oslo. The tickets for this concert must be reserved in advance and they are free for students.
When: Saturday 2nd April 2022 from 10.00-11.00
Where: Sagene Kirk, Dannevigsveien 17
More info: Details and tickets
Also read: Making Your Stay Here More Exciting and Memorable: Oslo Insider Tips