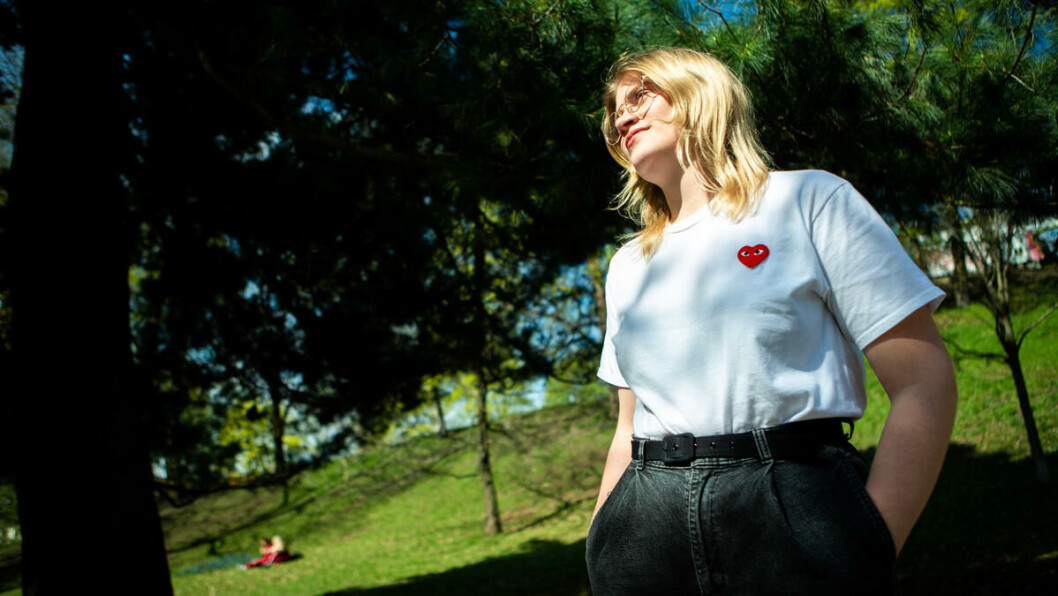 Tales from the service industry
She was hired within ten minutes, but had to go to court to get paid for her work. Hannah Figenschou Johansen (21) finds it sickening that the cafe still infringes on employee rights. Hannah's story is just one of many. Here are three other examples. The subjects' first names are real, but left their surnames anonymous.
Student life in Oslo is filled with stories of unpleasant experiences from working in the service industry. Here is one.
Now I will take them on
Johansen is a typical student with a part-time job she enjoys. But just half a year ago, she sat in Shanghai, China, preparing for a trial.
It all started on a spring day in March 2017, when Johansen went for a job interview at a cafe in Oslo. She had just returned from her exchange program in Beijing and needed some money. The interview with the manager was short – and it took only ten minutes before Johansen was asked to make coffee. She got the job.
«I think I worked eight, nine hours that day, without a break. It was very stressful. It seemed like they just hired people because they were understaffed, like an afterthought. But I needed a job, so of course you say yes.»
For four months, Johansen worked at the cafe without a contract as her boss continually delayed signing it. At the time it seemed fine to not have a contract, since it meant she could quit whenever she pleased.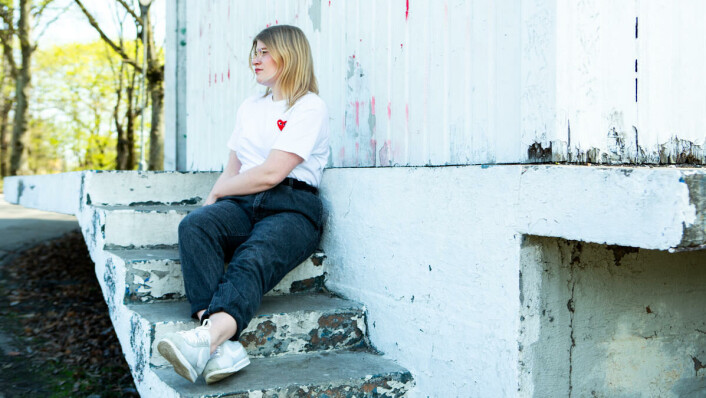 Completely distressing
According to Johansen, the working days were stressful, and she saw two managers came and go during her time before the managerial position eventually ended up unfilled. The owners, four men, who «did not know what they were doing,» and kept Johansen and the other staff at work for nine to ten hours, with minimal to no breaks.
«I was extremely/very stressed all the time. I told them several times that it's quite bad, I had turned over ten thousand kroner in an hour and needed someone to help me. I almost started crying in front of customers,» she says.
«Then I heard that I hadn't made so much [money].»
Many of Johansen's colleagues were either labor immigrants or high school students. Johansen had been working at a cafe for several years, changing break times and negotiating for higher wages. She believes only a few knew what rights they had, so there was little room to say no to shifts.
One summer day, Johansen recalls complaining about the heat in the kitchen. One of the chefs responded, «Yes, but can't you just take some clothes off?» On a different occasion, she was told she should button down her shirt a bit and put on red lipstick to get more tips from the customers. Several other of Johansen's female co-workers have experienced similar incidents.
Friends and family urged her to tell the bosses, but Johansen decided against. She reckoned nothing would happen, and it was a case she wasn't going to win.
«I think it'll be worse the next time you work. It was just that type of 'yes, but it's like just that sometimes' attitude.»
Missing money
In June Johansen was exhausted by the job. According to Johansen, the bosses told her to work till the end of July. She then sent in her notice and asked for her holiday pay. When the paycheck arrived, it contained neither the previous month's wages nor holiday pay. With her date of departure to Shanghai approaching, Johansen sent messages to several of the bosses but never got a response.
«I didn't call because I thought they were unpleasant people,» she said.
Johansen sent a payment claim to one of the bosses via a registered mail. The claim was received, but the money did not come. Johansen then went to the café, meeting another owner who was instructed that she was not to get paid, without giving a clear explanation as to why.
«He obviously thought that the first owner had fixed it.»
While in China, the payment claim expired, with the money still outstanding. The next step was filing for bankruptcy, which meant going to trial.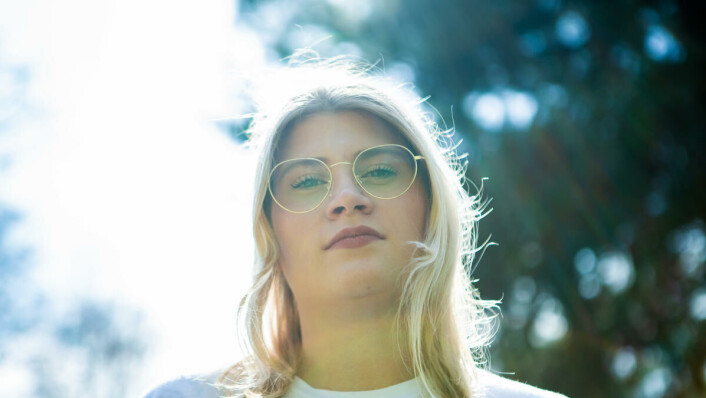 On the way to trial
Universitas asked Johansen whether she was at all tempted to not follow through, drop the case and just forget the whole thing.
«My thought was 'what's right is right,' there was never an alternative to me on this matter. This has happened to many, they owe other people more money than they owe me. It makes you believe more in your case. These people shouldn't keep on like this.»
As the trial date approached, Johansen tried to gather documentation from co-workers who also missed their wages. This proved to be difficult as they lacked time logs and payroll slips.
Her cousin who was in her last year of law studies had taken her case. Over several weeks the mailbox filled up with documentation sent back and forth between China and Norway.
The case was to be presented in court on a Friday in November, but on the day before, Johansen received a Facebook message from one of her bosses, saying, «Hello, we have deposited money to your account. Your mother presented a good overview and it turns out you have received too little. It would be great if you could pull the case.»
Johansen did not reply to the message but withdrew the case. Considering the time and effort she put in, Johansen was disappointed at the turn of events. She was delighted to get the money, but it wasn't what she wanted anymore.
Johansen has notified the Norwegian Tax Administration that the cafe has been cheating the tax system. She hopes the others who also never got their salary could manage to gather enough evidence and take the cafe to trial, so they declare bankruptcy.
«I really think it's totally disgusting that they hold that the cafe still continues to mess around and that there are so many people they owe money to. People who never got anything and can't do anything either.»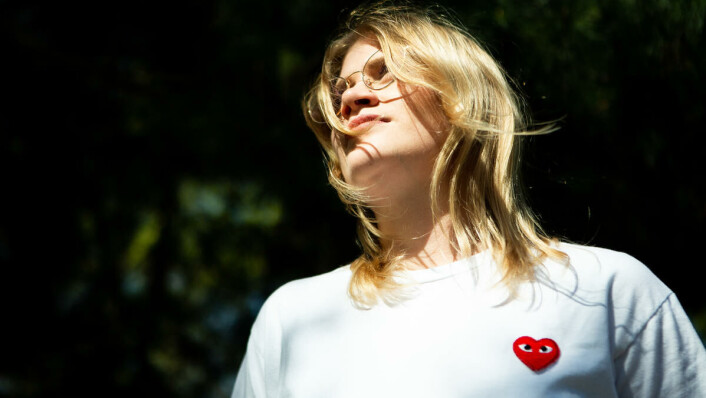 Michael
When I was working at a grocery store for a year, I remember that I always felt undervalued since I was young and worked part-time (but still had six days a week). Many of the permanent employees had no respect for leisure or illness. We also had an incredibly condescending and controlling deputy director who quarrelled with a part-time worker and yelled at him for five minutes in front of customers. When the employee was meant to have a kind of mediator meeting with the store manager and deputy director, the boss didn't show up, and the store manager gave a clear warning that either the conflict was over, or the employee gets fired.
Maren
I was training at a cafe in Bergen, a popular place in the student area. When I asked what the salary would be, the boss said they could not afford to pay more than 70 kroner, but that tips and free food should make up for it. I thought it was too little, so I said it wasn't right. But that's just because I've had a similar job before and know what the wages should be like. It's very chaotic there, with a bitchy working environment and they have zero control over their budget. There are people who have been paid too little or too much, the weekend shifts are underpaid, and it is of course the students who need the money. The payment for the training also came from a private account, so it was probably black money.
Felicia
In 2014 I has a trial at big café chain in Oslo for two days without getting paid (I was to get about 1000 kroner before tax). I signed a contract for a trial job. Afterwards they said they could not pay me since I neither had a Norwegian ID nor a Norwegian bank (I'm Swedish). It could have been smart for them to ask about it before they «employed» me. I did not get the job because I was good but did not have that little extra. During the trial job, they ironically told me that many chains take in sample workers without paying them – they did the same. My friend (also Swedish) had the same thing happen.