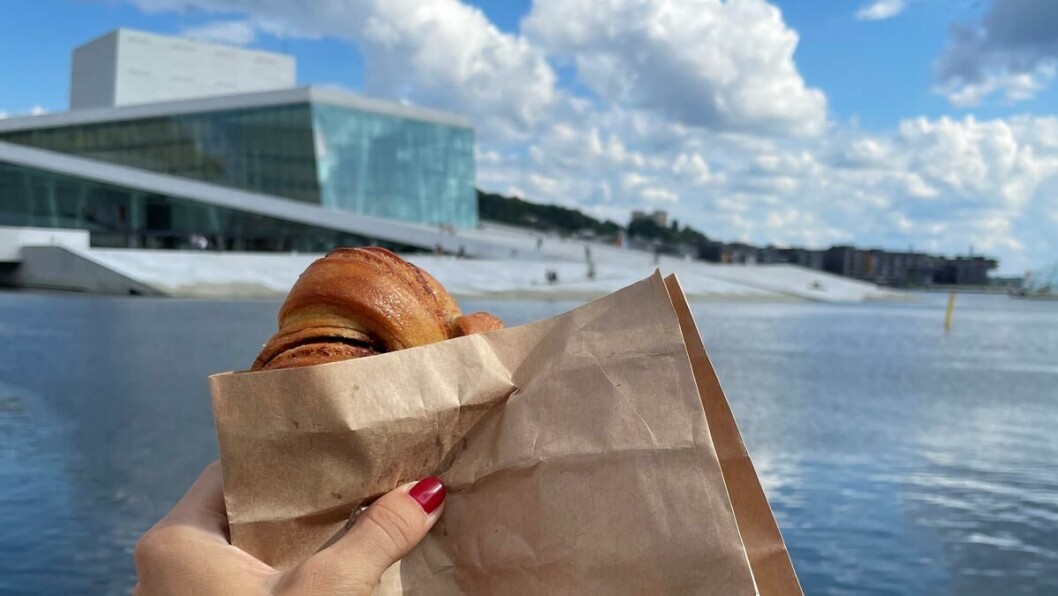 The Cinnamon Bun Hunt
Norway is the land of fjords, northern lights, trolls, winter sports and hikes. But what most people forget is that it is also the land of cinnamon buns.
It does not matter if you are only paying a short visit to the country, if you are moving to Norway or spending a semester abroad – trying a cinnamon bun is a must. It is an essential part of surviving your stay here. I mean what would your friends and family say if you returned from Norway and haven't even tasted a kanelbolle?
In order to make your hunt for a good cinnamon bun in Oslo a little easier and time-efficient I have sacrificed both my time and my body to find the best cinnamon buns in the city. And although this might seem like quite a subjective rating I can assure you that many locals share my opinion and that I have done my research.
4. Bit Union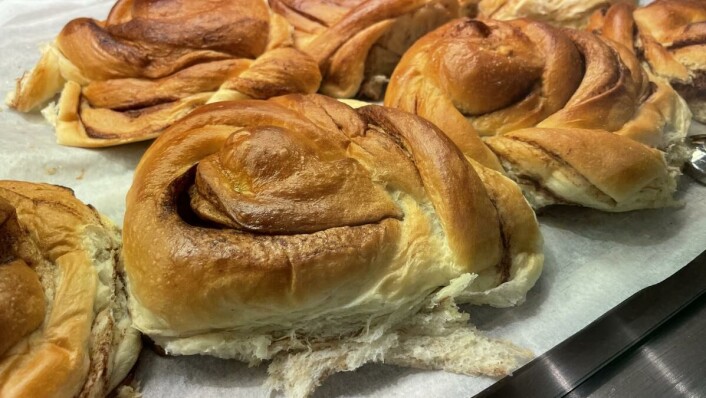 So, let us start with a very good choice and one of the places I would always recommend to anyone. One of the best cinnamon buns I got hold of was at Bit (Union), a place that might not ring a bell right away. One day I was just waiting for a friend at Oslo S when I started feeling hungry and this is when I came across the cinnamon bun at Bit which is located at Byporten (a small mall within Oslo S). Of course, this is not the only place you can find this bakery at.
That random buy turned into an addiction very fast. I know that this mere article probably already indicates an addiction on my side but trust me when I say that you will not regret your purchase at Bit. The buns are not only super soft and therefore melt in your mouth but they also convince with their delicate cinnamon flavor. And just in case you want to try something else, they have a variety of other pastries which also don't disappoint.
3. United Bakeries (from Åpent Bakeri)
In third place, I would put the cinnamon buns at United Bakeries. Yet another place which feels like a family owned business because the cinnamon buns just taste like home. However, do not make the same mistake as me, though, and assume that the cinnamon buns at every Åpent Bakeri will taste the same. The coffee place United Bakeries is just one of a kind. The buns just have the right amount of sugar and are baked long enough to not be considered too soft but also not too dry. I especially recommend this place to all cinnamon lovers who are in the center and need a nice place to get a cinnamon bun from as it is located right at Karl Johans Gate. Keep in mind, that United Bakeries can be found only once in Oslo.
2. Steam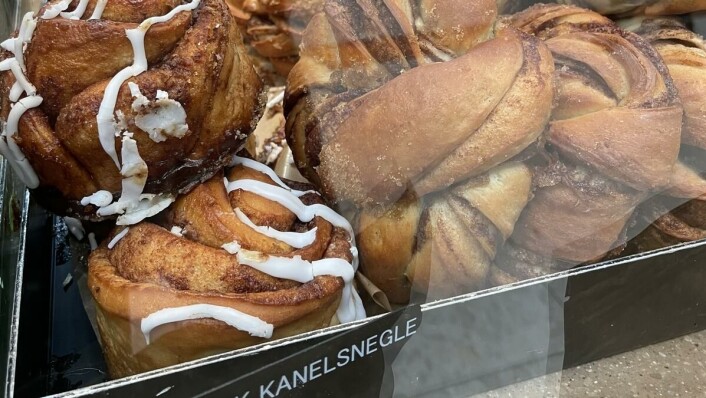 Steam is one of the best coffee places, which for some reason tends to be forgotten by many. It is a small café located at Østbanehallen right by the central station and besides the good coffee and tea, they also serve two types of cinnamon buns. Depending on what you prefer you can choose between either the dansk kanelsnegle or the regular kanelbolle. My personal favorite – the dansk kanelsnegle – just convinced me with the fine cinnamon filling and the very individual taste of the dough. Seems like they used just the right amount of cinnamon and sugar icing and knew exactly how to create a caramelized bottom. Just thinking about it, I can already feel the tender dough dissolving in my mouth. However, you should definitely go for the traditional kanelbolle if you are looking for an actual "bun" and want a comparison to all the other Norwegian cinnamon buns. What makes this one so good is that it is still soft on the inside while it is a little crispy on the outside. In contrast, most other cinnamon buns are usually quite dry. This one is definitely perfect as a little snack when you are just strolling through the area and the little hunger starts catching up with you. I have found my personal favorite at Steam but why not just try both and make up your own mind?
1. W.B. Samson
Nonetheless, my first choice will always be "W.B. Samson". How could you not fall in love with a cinnamon bun that has such an expressive taste, is moist on the inside and has a crispy crust? The cinnamon bun might seem quite greasy and that is why I do not recommend caring it around all day in your bag. But surely, we all know that high-calorie food always tastes the best. It seems like they know exactly what they are doing adding so much butter to it. If you just take a quick look at some ratings on the internet you will see for yourself how enthusiastic people are about the cinnamon buns. That is probably also due to the freshness of the buns which is why you should get your bun quite early during the day and not wait until the shop is about to close. No cinnamon buns are left at the end of the day. I am pretty sure you will understand why once you try it.
Trying a cinnamon bun is a must!
Ultimately, nearly every single cinnamon bun in Oslo deserves a few stars and each of them is worth giving a try. At first, I didn't think that big chains could have such great pastries but Oslo convinced me of the opposite. But go for a hunt yourself if you like because who knows, maybe the best cinnamon bun is just around your corner and you simply haven't noticed yet.