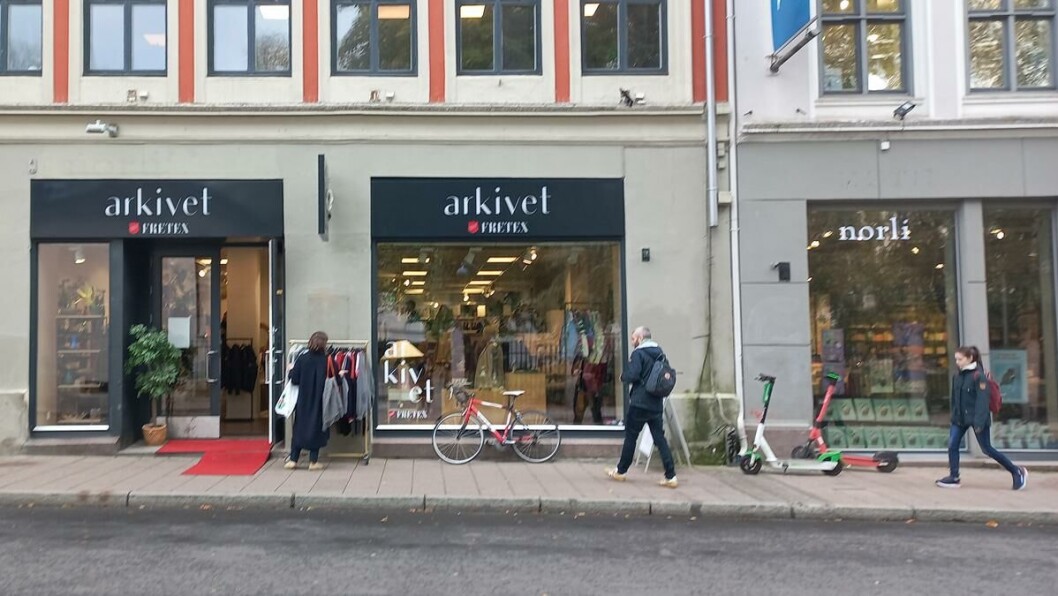 Of Sustainable Fashion, Brown Cheese and the Art of Recycling
Half my luggage was winter clothes as all my relatives wanted to make sure I did not freeze in the «Artics». So colour me surprised when I realized that my 10 kilos of winter clothes were not the perfect fit for this autumnal weather!
Turns out the Norwegian autumn is less sienna tinged fur coats and more durable, water-resistant and windproof jackets. Cue, tropical Alice lost in Fretex.
Discovering Fretex...
The concept of hand-me-downs is not something new to me. Coming from a close-knit family, clothes often passed from mothers to daughters to sisters and on and on until they were tattered enough to use as rags to dust the shelves. However, this was my first foray into the second-hand clothes market. After a lot of market research ( i.e. bugging my colleagues about Fretex), I took the tram to the Fretex at the City Centre.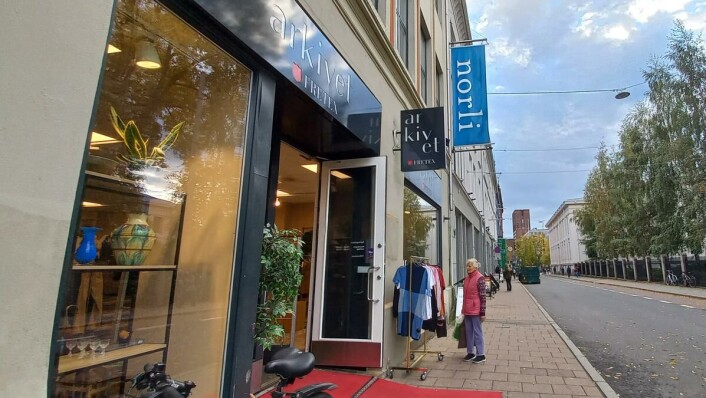 The place was crowded with mostly women of all ages and ethnicities. Their eyes were sharp and their hands moving through the racks with a grace that can only be achieved through repeated visits. However, I was not versed in the world of fashion.
My first pick, a 900 NOK tee-shirt, almost scalded my fingers. Apparently, it was designer. Coming from a country that is the second biggest RMG exporter, I may not know fashion, but I know quality. And there are plenty of excellent quality clothes in Fretex, high-end or not. After meticulously going through the shop for almost an hour, the only jacket that I liked was snatched from the rack just as I was about to pick it. And thus ended my Fretex adventure. Empty-handed.
With the advice of the internet and a good friend, I purchased a perfectly weatherproof jacket from one of the local brands. Yet, it was not the dream jacket that I had envisioned. I decided my jacket-soulmate may wait until my next Fretex visit - definitely on an off day.
Mistake 1: It was a weekend afternoon
Mistake 2: I did not know the pricing of first-hand clothes in Norway
Mistake 3: In my mind, I had already picked the colour, the length and the material of my jacket.
... Having a Waffle Break...
Still not used to the terrain, I decided to walk around the town afterwards. I wanted to taste something Norwegian and also something that is cheap. A conundrum indeed. Walking around Olaf Ryes Plass was a treat. TIll now, it was the nicest part of the city with its local shops, smaller crowds and a slower pace of life.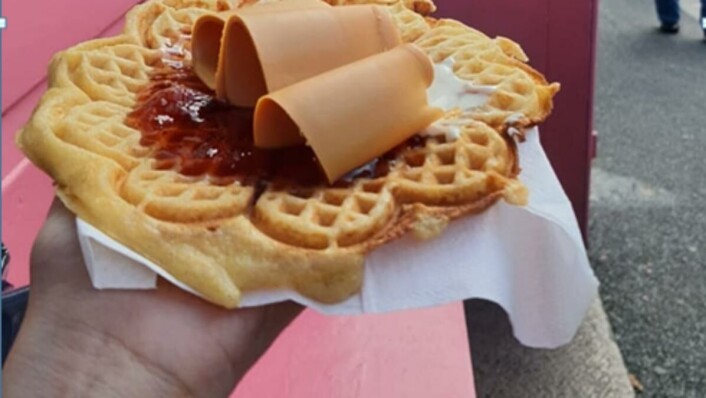 A vivid pink window at Olaf Ryes Plass caught my eyes. Harald's Vaffel is a quaint little shop selling waffles and ice cream. After waiting in the queue, I got my traditional waffle with sour cream, raspberry jam and brown cheese for only 60 NOK. One doesn't expect to work such a combination to work, yet it creates this burst of amazing flavours in each bite. The brown cheese had a surprising umami flavouring and even a day later, I was not sure whether I hated it or liked it. Perhaps, it will grow on me like the leverpostei.
... And Figuring out Recycling Sytem
Going back to Fretex, something that Norwegians excel at is recycling and reusing. There are multiple Fretex drop sites where one can donate their used clothes and other goods. The recycling system in Norway is convenient and said to be one of the best in the world. Many restaurants and cafes, along with the university cafeteria, encourage the use of biodegradable products.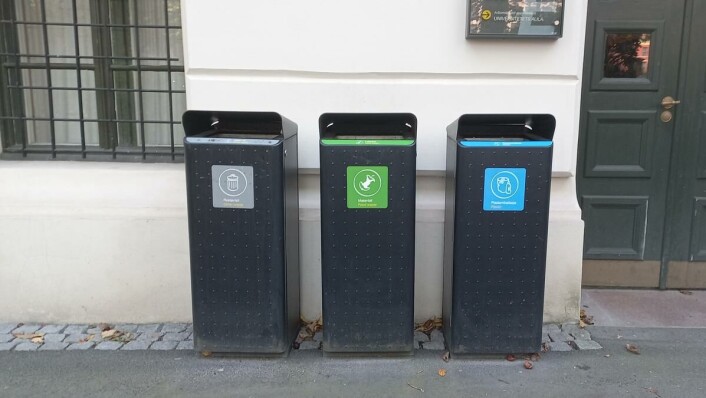 I absolutely love and am confused by this recycling system. In which trash can does my cardboard pack of expired milk go? Where do I throw my non-biodegradable hygiene products? Why do the people seem to put empty cans around the park bin rather than in it? My dear readers, I shall now share all my findings with you.
All bottles and packets, be they plastic or cardboard, should be cleaned and then disposed of in the colour coded trash bins outside the building. Before one throws things in the trash bins, they should pack away these empty bottles in the right coloured trash bag, blue for plastic packaging, white (or any supermarket bag) for paper and 'restavfall' (general waste).
There is usually a bin just for cardboard which can be trashed without trash bags. Anything that can be turned into compost goes into the green bags. While there aren't metal and glass recycling bins at every building, one can easily search up the nearest metal and glass collection centre. Now, to the people leaving the cans outside the bins, it is a juxtaposition of goodwill and a great recycling scheme. Every metal can is purchased at a higher price than normal. The consumers are refunded instantaneously when they return them at collection points such as at supermarkets and gas stations.
Often, people may be too busy to carry their waste cans to the collection point. Many often keep it around the bins so that other impoverished people may return these cans and collect the refund. This system of recycling is called «pant» and its immense impact has been key to Norway's success story.
With a newfound passion for everything environmentally positive, I decided to buy a coriander plant so that I can nurture and use my own coriander leaves. A week and a dead plant later, my zeal for recycling and reusing has not decreased a bit. I got all the different trash bags and brought my own cloth bag for groceries. Also, I bought two beautiful succulents, Freyja and Hel.