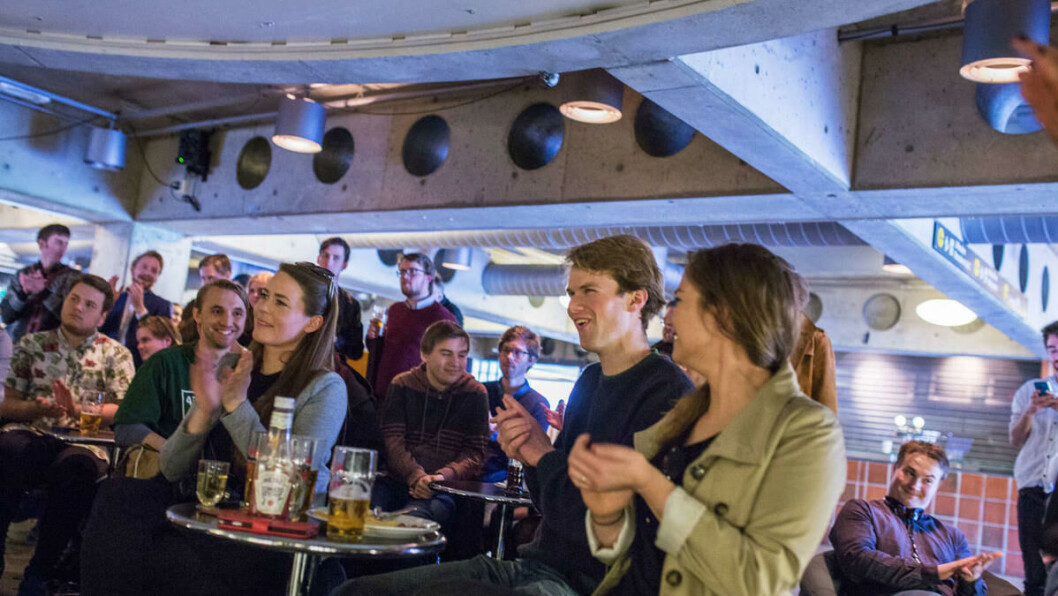 Chateau Neuf has new beer prices
Are you a member of Chateau Neuf? Then you have to be either an active volunteer there or a student to get cheaper beer. The pricing system has been changed.
Starting 1 May, the beer prices at Chateau Neuf have increased – for the first time in many years, according to Thorstein Sjursen, the director of the Norwegian Student Society (DNS). Not only that: the pricing system in place since the building's opening in the 1970s is going to be changed, too.
«We are moving away from the cumbersome system of paying 100 NOK for the beer discount. There will be a student discount instead,» Sjursen said.
New category
Before 1 May, the DNS headquarters operated with three beer prices: for members, for active volunteers, and for all the rest. This system put a lot of pressure on pushing people into becoming a member, Sjursen says. According to him, it should rather be the events that attract students.
DNS-chairman resigns due to after-party incident
Therefore, a new category enters the system: student price. Still, during the summer, the old categories will continue, so the non-student members enjoy the lower prices just a little more. From 1 August though, the membership category will become history.
«We will have new opening hours during the summer so the members can use their discount a little longer. There will be events during the weekends, for example,» Sjursen says.
DNS director about the after-party culture: it's gotten a bit out of control
The members will lose
Chateau Neuf has about 1000 names in their members database. About half of them are active and those will continue to enjoy cheaper beer, for 48 NOK for a half liter. While those who are not active have to be students in order to pay 63 NOK. If you are neither active nor a student, the price for you is 78 NOK. These changes have real financial consequences for DNS.
«We have prepared the budget with around 100,000 NOK in lost income due to deleting the membership discount, but are counting on more money from higher student beer prices,» Sjursen concluded.