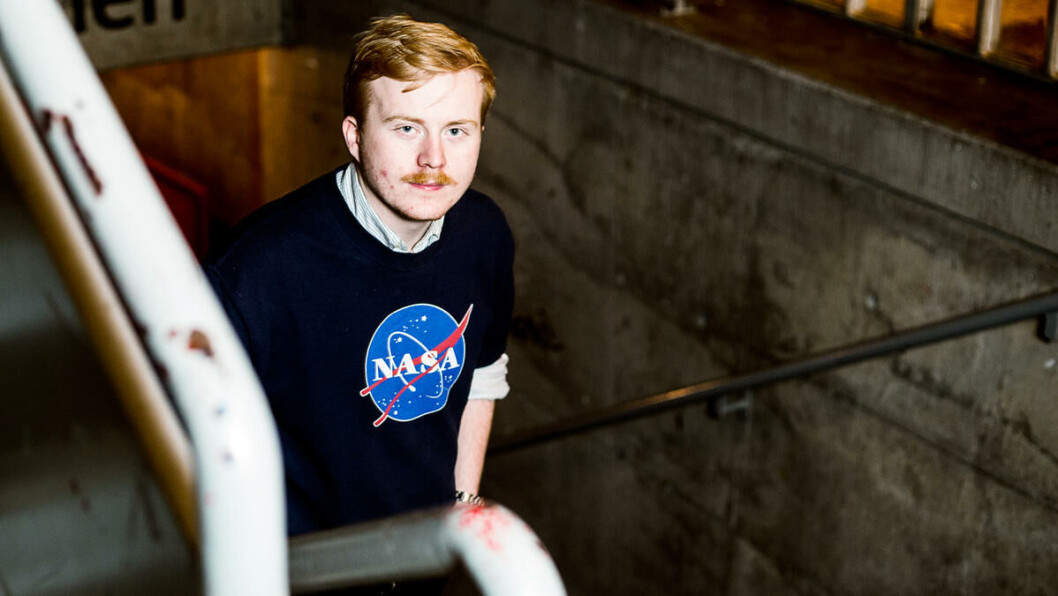 DNS foreman resigns, citing after party incident
Trygve Bernhardt Moen Haaland, leader for the Norwegian Students' Society, has left his position.
«I do not feel I can be a positive role model in this position, and therefore have chosen to step down as foreman,» Haaland wrote in a press release send from the Norwegian Students' Society (DNS) on Friday evening.
Last week:No after parties allowed after Tuesday incident
Last week, DNS chose to ban all after parties at Chateau Neuf, after a serious incident 9 January. The details of what happened have not been released, but Haaland has resigned in the aftermath.
«As foreman of DNS, one has responsibility that everyone here feels this is a safe and good place for all of Oslo's students. I have acted in a way that is not in line with the responsibility of a foreman, and I have to accept the consequences of this. That's why I have chosen to step down immediately,» Haaland said in a press release.
Breach of trust
The police were called to Chateau Neuf on Tuesday, and investigated the incident. Several people were questions. The police chose to close the case after finding no punishable offense. Nevertheless, Haaland and DNS as a whole are taking the case seriously. The Students' Society plans to implement new guidelines and routines.
«We have already started the process of implementing new guidelines in order the create the kind of culture we want at Chateau Neuf. As a meeting place for students in Oslo, we have an extra responsibility that this will be a place for everyone. We take incidents like this very seriously,» the DNS board said in a press release.
«Unwanted incidents»
On Thursday DNS director Thorstein Sjursen said there had been «unwanted incidents» at after parites before, and that they had not had the level of control they wanted at Chateau Neuf. He did not want to comment on the relevant case from last week.