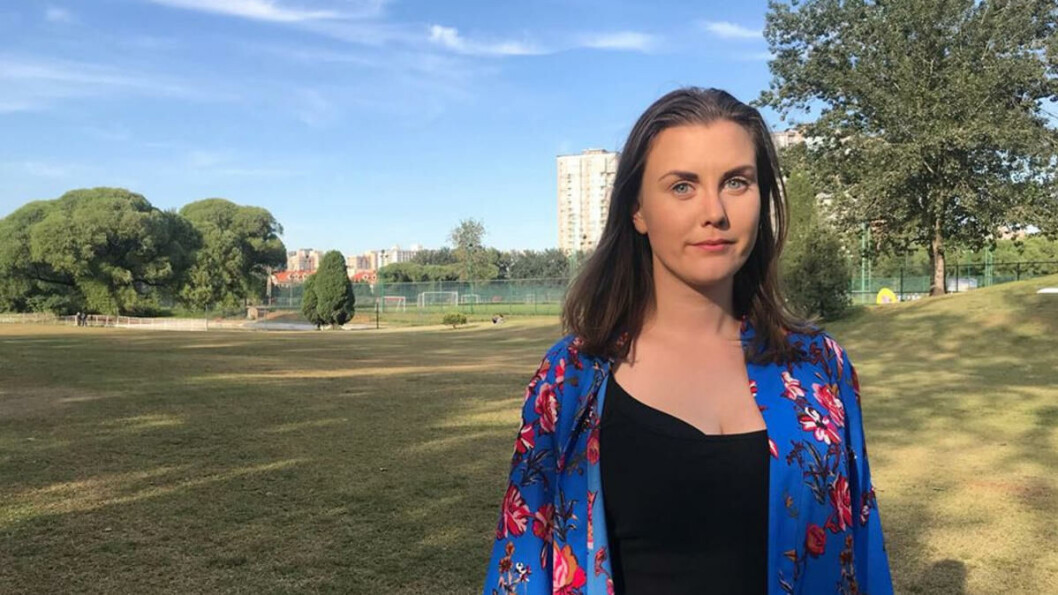 A closed country with open-minded people
This fall, Inter journalist Linn Nyrvik is spending her semester in Beijing. Today, we hear about her initial impressions of China, and what her experiences have been like.
How productive will it be for me to judge every seventh person in the world? What will I learn from it and what information will I give to my people at home?
Not even a week ago, I arrived in Beijing, the capital of China, having no clue what to expect. I've lost count of how many fingerprints I've taken, as well as how many photos and copies have been taken of my passport. To get a phone number, a video of my face was taken for some reason. I'm deep in their system even before school started.
Before entering the subway station, everyone must walk through a magnet detector and x-ray their bags, very similar to a security check at the airport. In every subway there is at least one guard on board.
I'm here as an exchange student at the Communication University of China, where my major will we international journalism and social media, feel free to see the irony. I live at the campus, where a guard and every car will be registered before entering the area.
My first Friday contained an evening in the student pub with the other students. And for some hours, the whole world was here – Sweden, Russia, South Korea, Yemen, Kenya, Pakistan, Vietnam, Germany, Sudan, Bolivia… The western Europeans are underrepresented, and it feels very refreshing. Oh, and the tap beer costs 6 NOK. Here, the monthly loan lasts long.
Have you checked out the latest No Way I'm In Norway? There's an app for that!
Facebook doesn't work, Google doesn't work, and Instagram doesn't work, and yet there are more Smartphone users in China than in USA. The reason you can even read this is because of my monthly payment to a VPN-app that's illegal in China. It's ok for us western people to use it, since we need to have contact with our people at home, but I heard a Chinese person just got five years in prison for the very same reason. Risky.
So, the government watches us all here, in the currently greatest country of the world on the other side of the globe. I don't really feel scared at all. Sure, I'm not used to having all these guards and police officers around, and I try not to talk politics in public, but I'm here to learn. I try to see it with an open mind. The fact is, this is the normal way of life for over a billion people, every day, every year.
During my exchange semester, my duty is to take three steps back and learn about the Chinese "normal". Nothing here is similar to the Norwegian way of life, but that was the reason I went to China rather than Denmark or Australia for my exchange semester. Normal varies, depending on who you ask.
Also check out: Tales from the service industry
How productive will it be for me to judge every seventh person in the world? What will I learn from it and what information will I give to my people at home? So far, I can't see things as good as bad, I simply don't know enough. I ought to rather see it as different. To make any conclusion about this powerful, amazing and weird country, I have to gain a lot more experience, and that will take far more than one semester, probably close to a lifetime. We have to be humble to the differences in the world – in terms of sheer number they are the norm, us westerners are a big exception. I still have a week before my classes start, but you will hear more from my Chinese experience soon enough. Stay tuned.