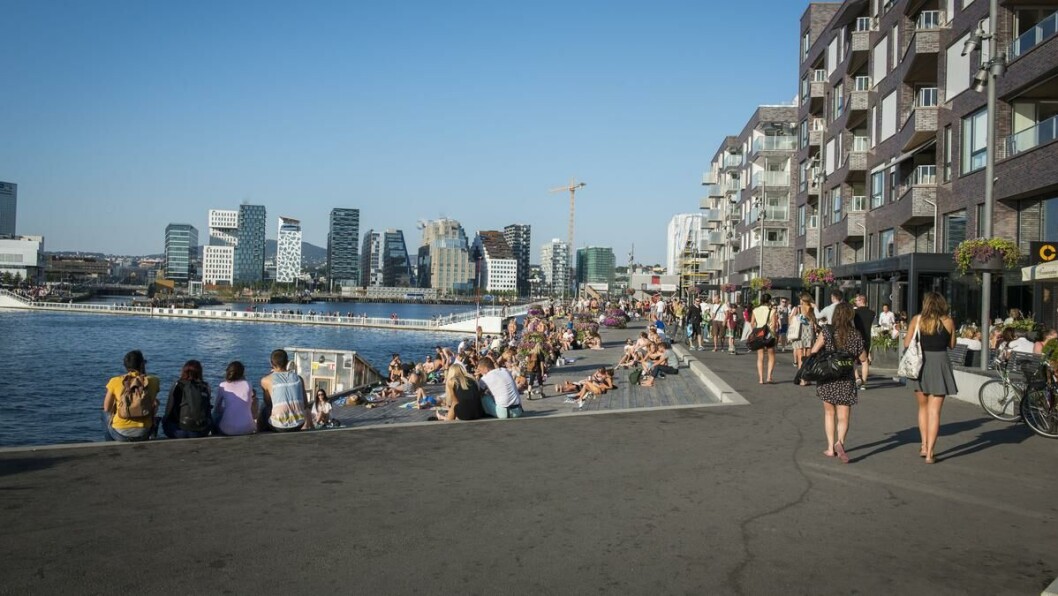 Culture Calendar April 12-15
Click through and read to the end if you want to reset your brain – and more!
Everyone knows that learning a new language is best facilitated with alcohol. This is just a fact. So if you want to grab a drink and relax enough to pull out your high school Spanish, German, French, or newly-acquired Norwegian, try Mundo Lingo. It's a language café (er…bar?) where you can practice a second, third, fourth language with other people.
Friday parties can get kind of repetitive – so try something very unusual this week. In anticipation of Arabiske Filmdager next week, there will be an «Arabisk fest» at Vippa. First there will be a film showing of «Ali, the Goat, and Ibrahim», followed by a concert by Atlast Band. Entry is free, but there is food and drink for sale all night!
Friday through Sunday you can visit SALT down by the water across from the Opera House, where this weekend they will host Handmade in Norway. Various artists and artisans will be selling their goods – presumably all handmade in Norway. Seems like a good place to buy presents for people back home.
Or instead of shopping, head to John Dee (one of the best concert venues in Oslo purely for its intimacy) and watch the band Nada Surf celebrate the 15th anniversary of their album «Let Go».
Sundays always seem like a good day to reset before the week begins again, and my favorite way to do that is through art. You may have visited Oslo's Ekebergparken before, but you might have missed out on the Skyspace. Installed by artist James Turrell in 2013, this is a site-specific (AKA very exclusive) art piece that uses the sky above to play with colors and perception. Turrell is known among Millennials by way of Drake, who was inspired by Turrell's work, as evidenced in the 2015 «Hotline Bling» video. The Skyspace is only open Sundays from 11 AM to 4 PM, so go reset your mind.