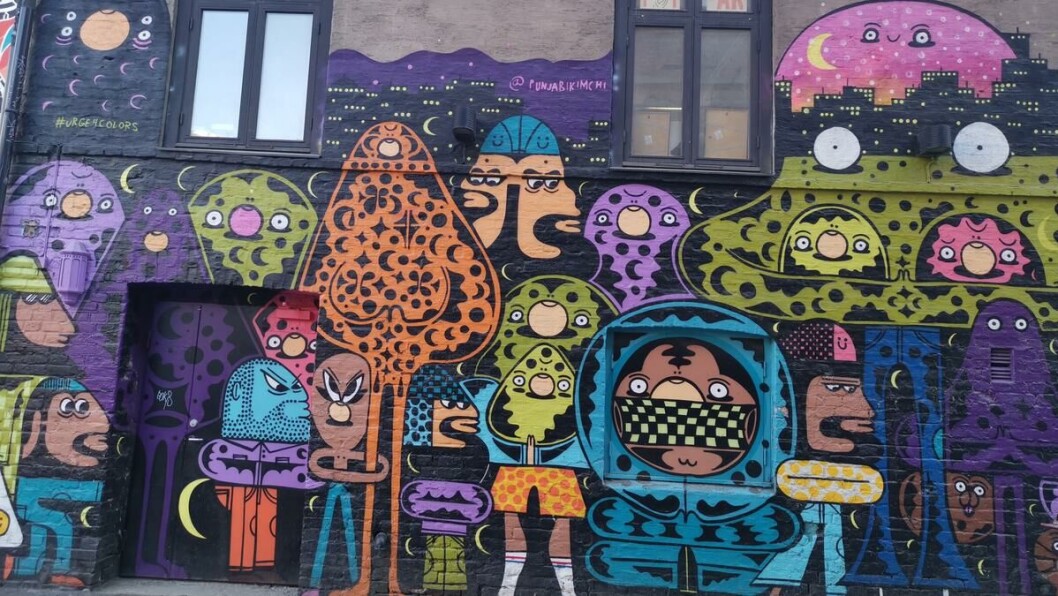 Cultural Calendar: April 25 – May 8 2022
May is around the corner, and the summer just so close.
While this may mean that you are currently spending more time in the library to study than in your own room or outside with friends, you should definitely schedule in time to enjoy the spring and celebrate the passed exams.
Failing in Love – Stand-Up comedy in English at Salt
If you haven't been at Salt yet, we warmly recommend that you visit this venue, which offers a lot of different events like concerts, comedy, open air cinema and of course, sauna! Or you can enjoy a drink and some street food outside with the view towards the opera and the fjord. On Monday, 25th April Salt invited to a stand-up comedy evening in English – a great opportunity to have a fun night at this unique place.
Parties, Karaoke, Movie night and more at Amatøren
Want to meet new people, enjoy a movie, train your brain with some challenging quiz questions or prove that you are a music expert? Celebrate the special night or watch the UEFA semifinals with your friends.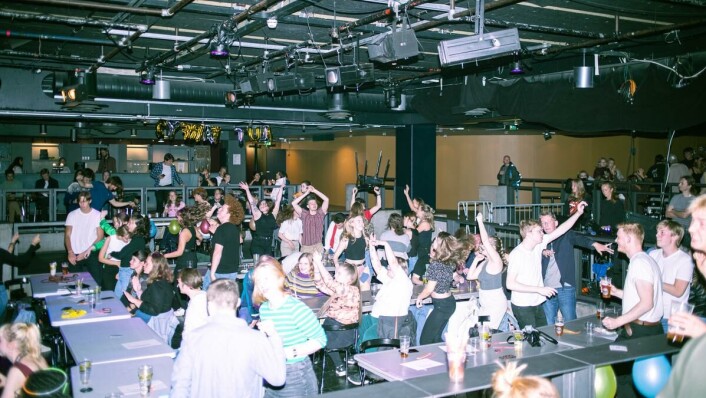 No matter if you go there alone or meet up with your friends, Amatøren offers you so many different ways to spend your free time. The upcoming events in the next two weeks include:
• Movie night: Monday, April 25th
• Karaoke: Thursday, April 26th
• UEFA Champions League Semifinal: Wednesday, April 27th
• Quiz Night: Thursday, April 28st
• Night to May Party: Friday, April 30nd
Darkwave concerts at Blå: Selofan, Kaelan Mikla & Kanga, Lebanon Hanover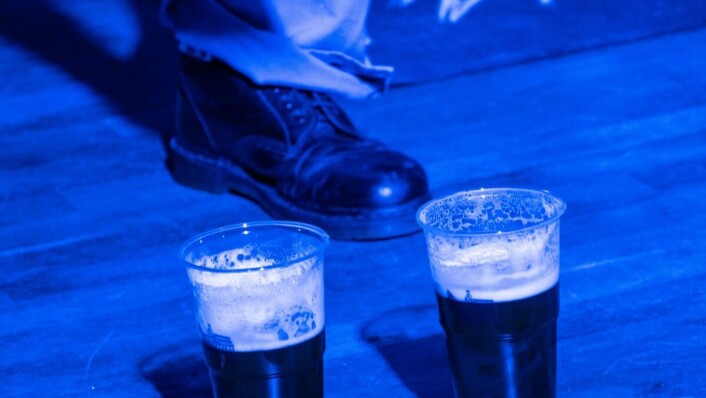 Blå is arranging a wide range of concerts every week, and these are just some we warmly recommend you to check out, covering the range of genres like Post-Punk, Cold & Dark Wave and Synth/Dark Pop with the music projects Selofan from Greece playing on 28th April, Kælan Mikla from Iceland and their support Kanga on 29th April, as well as Lebanon Hanover from Britain and Germany playing on 6th May. Tickets are available for 250 NOK each.
Alternative Nordic Pop at Parktheatret – Kalandra with new album
Kalandra will present their new album "Kingdom Two Crowns: Norse Lands Soundtrack (Extended)" for the first time in a full-time show on 27th April at Parkteatret. Their magical sound and hard work of the last years pay off, and the Norwegian band is spreading their magic more and more also internationally.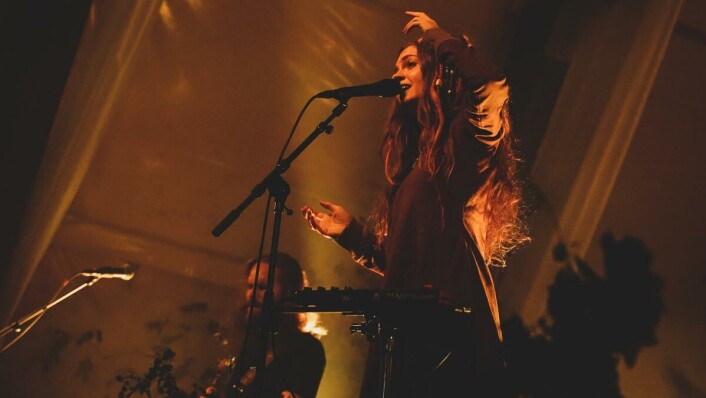 Throughout summer, they will be supporting Wardruna on selected dates of their European tour. But while you are in Oslo, you should definitely catch them and their enchanting show end of April. Tickets are available for 330 NOK (+ fees).
Musikkbingo at Chateau Neuf
Chateau Neuf is inviting students on Wednesdays for music bingo night at Galleriet from 20:00. The rules are really easy, and you don't need to know Norwegian to take part (though the hosts usually speak in Norwegian, the rules are really easy, and you can always ask for clarification). You'll get a lot of fun guessing the songs and can win prizes! The bar at Chateau Neuf has student friendly prices too, just show your student ID for a discount.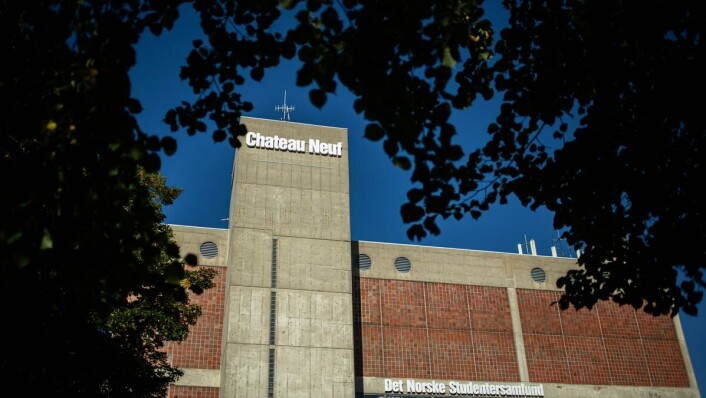 Radio Nova Festival at Chateau Neuf - NOVAFEST
The student radio RadioNova is celebrating 40 years anniversary with a big festival at Chateau Neuf! The festival will be held at Dattera til Hagen, Betong stage at Chateau Neuf and Revolver, and among others you'll get to see BLKSTD, Rita N., Køber, Hudkreft, FAENIHÆLVETTE, Hammok, Greatfruit and more artists are to be announced very soon! Festival pass is available for 350 NOK. Information on day passes tba.
Satyricon & Munch – new exhibition at Munch Museum & ongoing free entry to the Munch Museum on Wednesdays
Pay special attention to floor 10 when you are visiting the Munch Museum from 29.04. – 28.08.2022. The world famous Black Metal band Satyricon created music specifically to accompany selected graphics and paintings of Edward Munch, and you can experience the interplay of art and music in one of the largest halls of the museum. This unique experience is definitely worth a visit.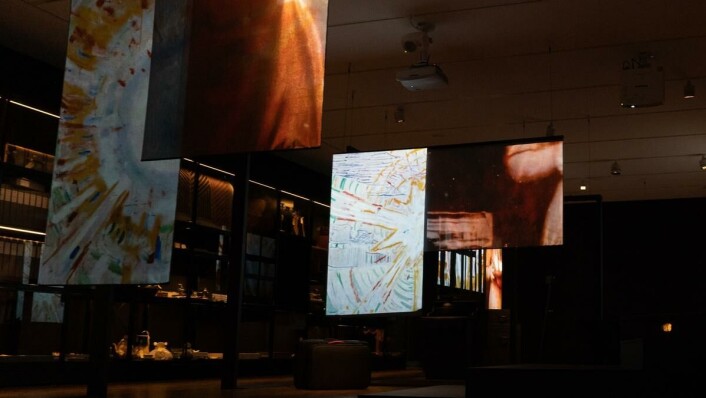 Don't forget that the museum is continuously offering free entry on Wednesdays from 18.00 to 21.00 until June. Great opportunity to see the world famous collection of art and enjoy the mighty view over Oslo from one of the top floors! In order to use the offer, you are required to book free tickets in advance, be sure to be fast to get one. Normal student tickets are available for 100 NOK.
Movie night: Eurovision Song Contest - The Story of Fire Saga
May is a high Eurovision season, and how could you prepare better than watching a movie together with other Eurovision fans? UiO is showing "Eurovision Song Contest – The Story of Fire Saga" on 4th May at Georg Sverdrups hus on Blindern campus and is promising a fun evening with free entry and candy! What's not to like?
Language Café at UiO – Georg Sverdrups hus
You would like to practice a new language or get insides into one from a native speaker? Or you are already learning for a while but are looking for an opportunity to speak more? Then the language café at the library of Georg Sverdrups hus on Blindern campus is your place to go! Along with practicing a language (or two?), you also get an opportunity to make new friends or find language practicing partners. Come along and learn some new phrases for the next holiday trip.
Guided tour in the Botanical Garden with UiO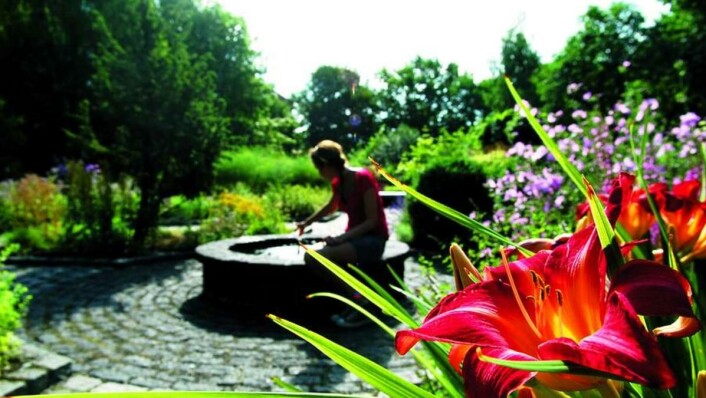 University of Oslo is organizing free guided tours in the Botanical Garden on 7th April through the different areas of the garden, the history, the various plants and flowers with a focus on those that are especially in season currently. Don't miss the opportunity to learn more about Oslo's Botanical Garden, located in Tøyen, with more than 5.500 different plant species.