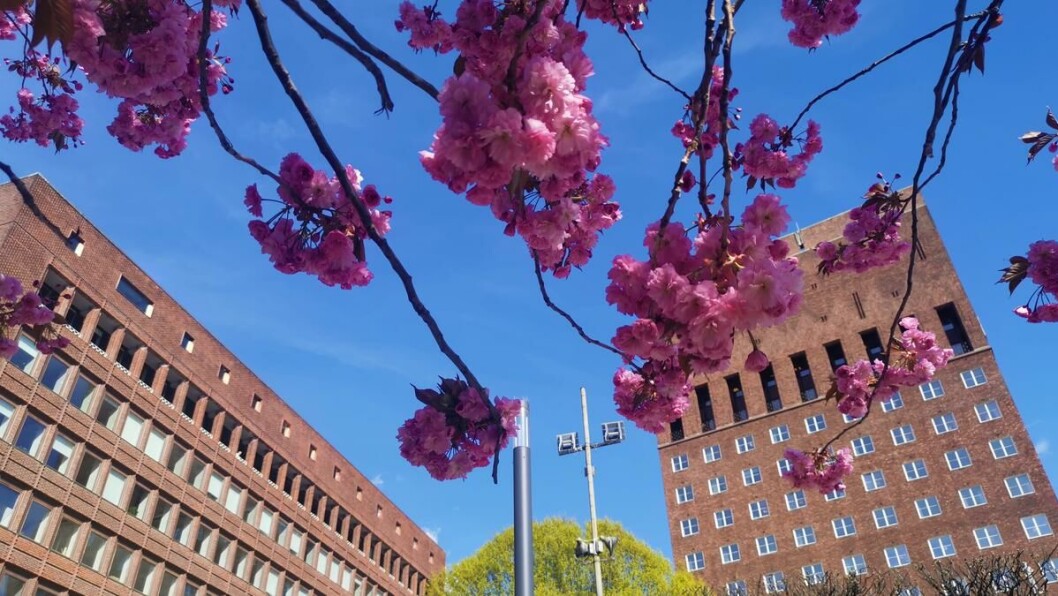 Cultural Calendar: May 08 - May 22 2022
Give your steaming head a break from studying or working and let the countless offers of leisure activities in Oslo help you air out your internal processor.
Maybe you will find something to your liking in this admittedly fragmentary overview over some of the highlights of the coming fortnight.
Oslo Impro Festival
Chateau Neuf certainly rings a bell for many. Between May 9 and May 15 it serves as venue for the Fourth Annual Improvised Comedy Festival hosted by Impro Neuf. The week will be filled with workshops during daytime and improvisation shows in the evening hours. The Oslo Impro Festival is a great opportunity for impro-enthusiasts to connect with the local community, and at the same time it is suitable also for anyone who is just curious about improvisation.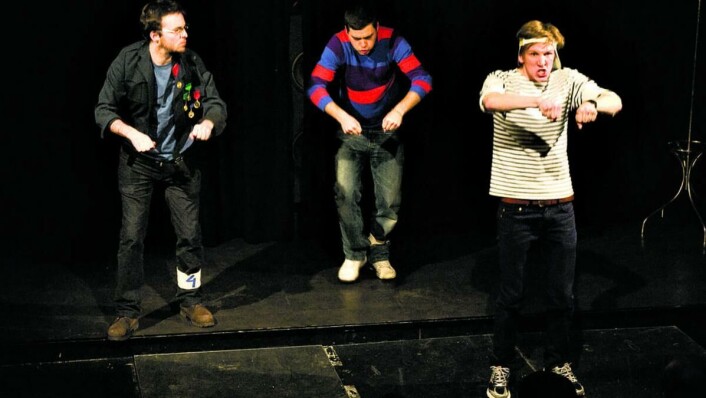 Who/What: Impro Festival
Where: Chateau Neuf
When: May 9 - May 15, 2022
Price: free (except for what is consumed at Chateau Neuf's bar)
Further Info: click here
The Joke Factory: English Stand-up
From Impro to Stand-up: every second week, Nieu Scene welcomes everyone to an English stand-up comedy night. While the line-up changes from one date to the other, the fun-level is always high. Norwegian as well as international comedians bring their best banter and jokes on stage - in English. The next night that will leave your tummy aching from laughing will be on the 19th of May.
Who/What: The Joke Factory: English Stand-up
Where: Nieu Scene, Vogts gate 64
When: May 19, 21:00
Price: 180kr
Further Info: click here
Fun at Salt
Keeping up the jolly spirit while changing location, you can expect another night of hilarious laughter, this time at SALT. On Monday, May 9, up-and-coming talents in the comedy industry get to take the stage at SALT Pyramiden. 30 minutes prior to the show a small workshop will be hosted where the audience and comedians can mix and mingle, making the 75kr for the ticket definitely worth it. Or have you ever gotten that close to the main acts for this small price?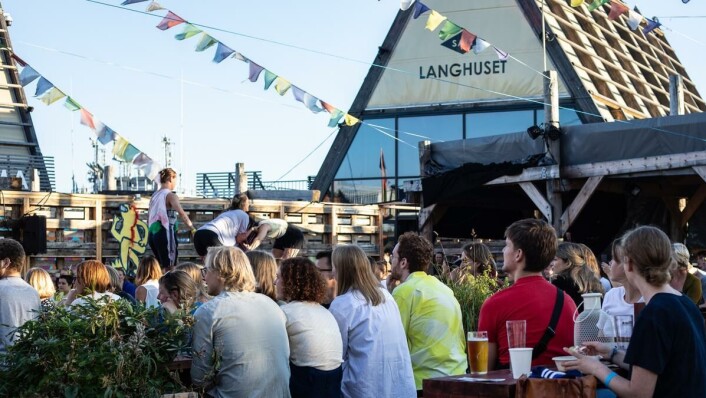 In SALT Langhus the winner of the audience-award of the Oslo Humour Festival, Show don't tell, is bringing to you their Norwegian humour in an evening-filling programme on May 8 at 18:30. Merge stand-up comedy with a Norwegian favourite, quiz-nights, and you get the "Lekestua". Here, the two comedians Mert Arslan and Espen Abrahamsen blur the borders between themselves as presenters and the audience by asking the latter to pose questions to them. Who wins this game night on the 20th of May at SALT Pyramiden, too, is determined by the audience. If you yourself want to try your luck at a game night, then every other Monday should be reserved for the free-of-charge "Kultur" quiz night at SALT Bazar - with lots of room for interpretation what is to be understood under the term of "culture". Prepare for questions about long-forgotten TV-series, former breaking-news oddities and more.
Those having more affinity towards music can try their luck at the music-bingo on May 13 at 20:00. Tickets cost 150kr, which might appear quite high. But let yourself be told that the prizes are exceeding this value by far!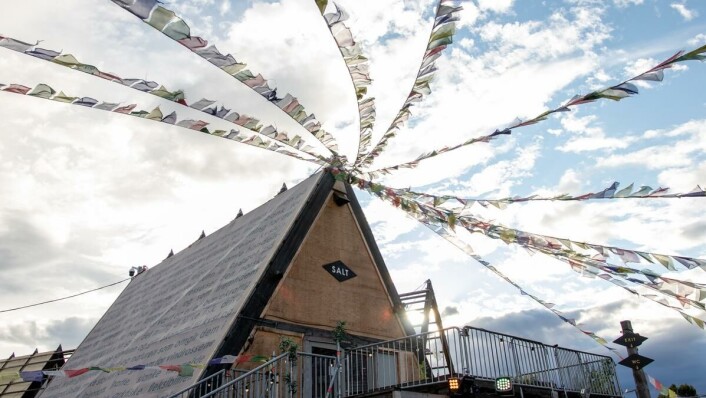 Not a quizzer? No problem! The same evening, "Kumars karaokekøpp sommerfest" will keep you entertained at SALT Langhuset with karaoke, concerts and a magician showing off their best tricks. As the name of the venue, SALT art & music, promises, the events schedule is not short of concerts and album release parties. Nordgarden will have their "slippkonsert" for their new single "All we need" on May 22. They have been in the NRK charts for several weeks with their 2020 debut album "Korsvei". Also, not new to fame on NRK are Benji & Banden. The two childhood-friends will entertain you with their mix of Scandinavian and British rock on May 19. Friendships as a special form of love will be addressed in the theatre play "Varm Melk med Honning", taking stage on May 8 at Salt Pyramiden. There are numerous other events, so look for yourself on the SALT homepage or check out their events-page on Facebook to find your evening-entertainment.
Who/What: stand-up comedy, game-&talk show, quiz night...
Where: SALT art & music
When: every day - check their website or Facebook-events
Price: depending on programme, from 150kr on
Further Info: click here
Still hungry for comedy?
Young adults know what it means to struggle through the oddities of everyday life. In this comedy play, a father explains to his son everything he deems important to know about what it means to exist. "Life Is Like a Double-Cheeseburger" is not only the name of this contemplative stage piece, but also the metaphor the elder of the two uses to illustrate his point of argument.
Who/What: Life is like a double-cheeseburger
Where: Oslo Community Theatre
When: 14.&15.5., 13:30 & 17:30 both days
Price: 200kr
Further Info: click here
Springtime = Loppis time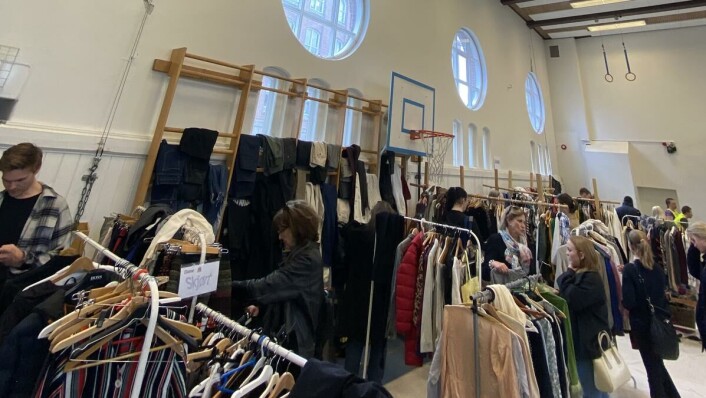 Spring is not only the time for cleaning the house and decluttering the wardrobe. In Norway it is also the time for loppis, where all the sorted-out clothes can hope to be found by a new owner. Most schools host such flea markets on weekends from late April on, which means you can start your loppis-hunt the coming weekend. Lilleberg skole, Marienlyst skole or Sagene skole are just three schools hosting such market. Because they know that thrifting and rummaging in mountains of clothes and other second-hand articles can be exhausting, the pupils often prop up some food stands, selling everything from hot dogs to popcorn or home-baked cakes and muffins. Lastly, the unique market in the colourful alley between the two nightlife-hotspots Ingensteds and Blå is worth being mentioned here.
Who/What: Loppismarked
Where: Marienlyst skole, Sagene skole, Lilleberg skole,.... / Brenneriveien (between Blå and Ingensteds)
When: May 7&8, mostly between 10-16h
Price: free
Bla bla bla about Blå
It will come as no surprise that Blå will be mentioned here. Still, some of the upcoming events are worth to be pointed out. One of those: Les filles de Illighadad, taking stage on May 10. The band, founded in Niger in 2016, gives the music of the Tuareg a new twist and updates it to the likes of our young(er) generation's ears. The following evening, Mystic Braves will fill the venue with selected songs from their most recent album, Pacific Afterglow.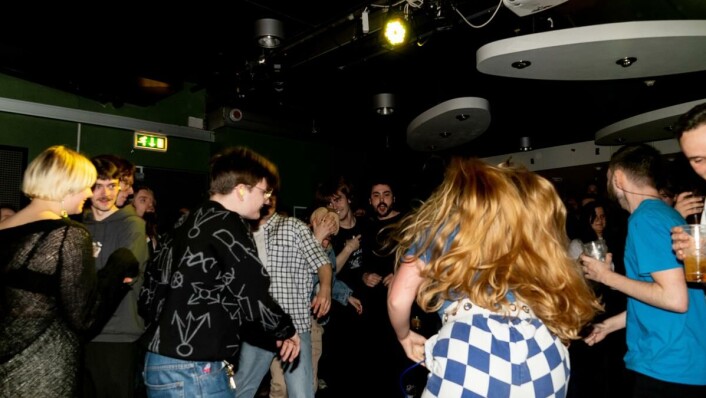 Yet another band with a sounding name will give their best on May 13: Sugar Candy Mountain. Their Tame-Impala inspired music gives off an interesting Bonnie & Clyde vibe mixed with 70s beats. Not short of more recent-sounding beats is Dina Ögon + Utlandet, performing on May 14. Taking Fleetwood Mac for inspiration, they will bring the best Swedish summer pop and pop-groove. While all these concerts require you to buy tickets, the Frank Znort Quartet plays for you (almost) every Sunday for free at Blå.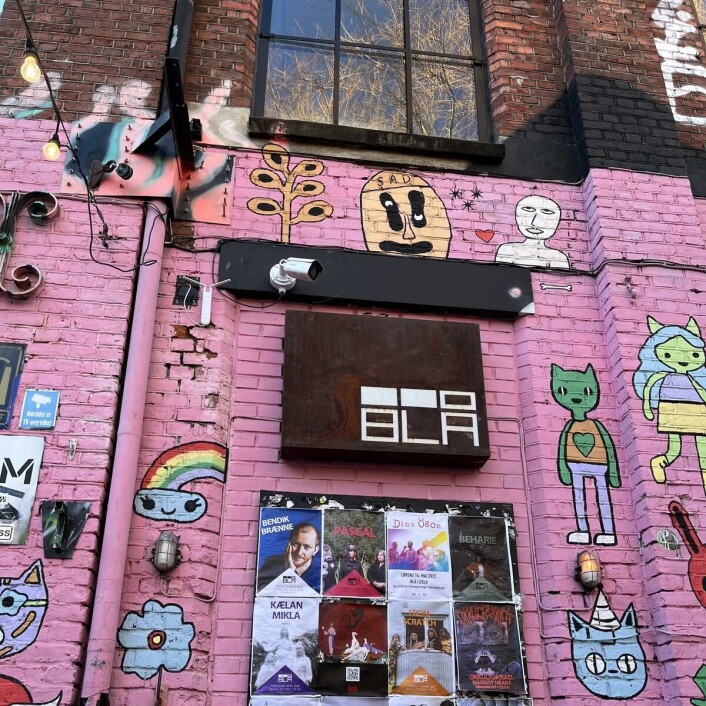 Who/What: Les Filles de Illaghadad; Mystic Braves; Sugar Candy Mountain; Dina Ögon + Utlandet; and many more
Where: Blå
When: May 7&8, mostly between 10-16h
Price: depending on acts; from 150kr on (except for Sunday concert of Frank Znort Quartet)
Further Info: click here
Having spare time and the energy to something fun but not knowing what is probably one of the worst situations to find oneself in as a young student, boasting with energy and thirsty for new experiences. It will take some time-contribution to check all the following pages to find something to your liking, but at least you know next time where to look out for something to do:
● gives a great oversight over what is happening in various places;
● The University of Oslo got you covered, too ==> Knutetpunktet UiO; UiO Konserter;
● Cinemaphiles check out [our article](jj). Especially recommendable is Vega Scene with the upcoming screenings of "A Human Position", "This Much I Know to Be True" and "Chiara";
● modern classical music, tear-provoking and heart-opening theatre plays and more.