Cultural Calendar: May 23 - June 5
Whether you need a break during exam season or you're looking for something to do in order to celebrate the end of the semester: you have come to the right place!
Here is a list of exciting activities going on in Oslo that are sure to make for a memorable outing.
Oslo's Medieval festival
Discover the Middle Ages with this great festival organised at Akershus Fortress! This year`s theme is medieval craftsmanship, and there will be plenty of activities from Thursday to Sunday evening. There will be theater plays, market stalls, magic shows and live music. The detailed program will soon be officially released on the festival's web page , but for now you can check out the exciting list of performers and musicians due to play for us.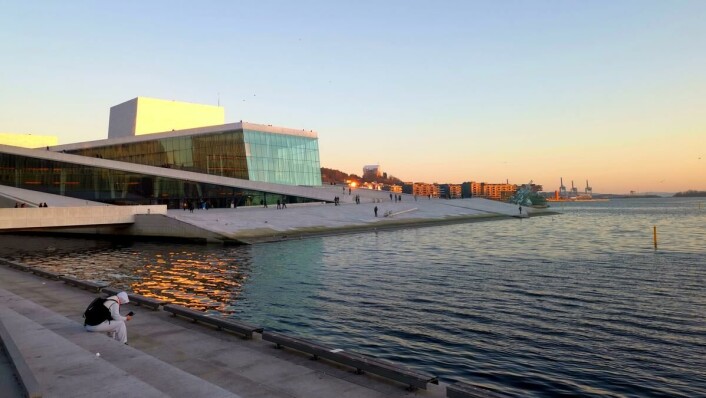 Where: Akershus Festning
When: 26-29 May 2022
Carmen at the Opera House
This one may be slightly biased as I am an absolute fan of this Opera. But then what a better way to end the semester than to finally see a show at the world-famous opera house? I mean, we've all walked past it and walked on its roof, but why not actually go inside and see some incredible talent? Carmen is a free and rebellious woman - the story explores how nothing is more important to Carmen than being the woman she wants to be. In this production of the world-renowned opera the action is set on the border between Spain and Morocco in the 1970s. The story is energetic, mesmerizing and seductive. Apart from Carmen there are plenty of other shows to see at the moment such as Noarh's arch, Arabella's waltz and En midnattsoldrøm (inspired by Shakespeare's A Midnight Summer's dream).
The tickets can vary quite a lot from 100 kr to about 800 kr, so this maybe isn't the most budget friendly experience, but it is a special one so how about we treat ourselves.
When: From 14.05.2022-24.06.2022
Where: The Opera House
More info: click here
Plant Market at the Botanical Gardens
The Botanical gardens are one of the nicest places to go for a stroll, the variation of beautiful plants always elevates my mood. But on May 29th not only will you be able to look at plants, but you can buy some too! The gardens are holding a Plant Market where they will be selling an array of summer flowers, herbs and perennials that have been grown in an environmentally friendly way. There will also be a performance by the Vålerengen girls' choir to enjoy at 12.30. Remember that the Climate house and the Natural history museums are both free for students from UiO, so that's the whole day sorted!
When: 29.05.2022 from 10.00
Where: Botanisk hage, Sarsgate1 /Monradsgate
More info: click here
National Music Day Festival in Oslo
On the first Saturday in June Oslo holds its annual music festival, which is completely free! Musikkfest Oslo has over 50 outdoor stages, hundreds of performers and gets the streets of Oslo bursting with life. The program is wide from DJs in local pubs to larger outdoor concerts in parks and squares. What could be a better way to spend a Saturday than to discover new artists for free with your friends.
When: 04.06.2022
Where: All over Oslo (see programme for more specific details)
More info: click here
Karaoke and Other Events at Amatøren
Want to let your hair down and sing a few songs? If so, then check out the Karaoke Night organised at
Amatøren! This bar in Sogn Student Village offers various events all year round from Movie Nights, to Quizzes and much more, but if you still haven't visited it yet - head over before the semester ends. Take your fiends or roommates with you and enjoy a great evening together.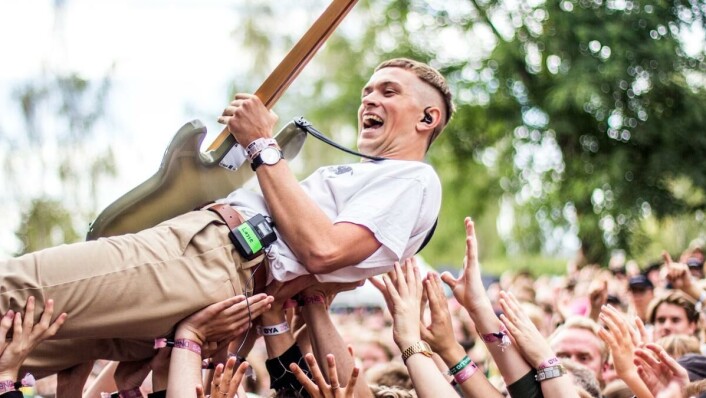 When: Tuesday 31st May 2022 from 19.00
Where: Amatøren Student bar, Sogn Studentby
More info: click here
There are also plenty of other events going on at Amatøren such as:
• "Metal Evening" to discover Metal music on 21/05/2022 Movie Night on 23/05/2022
• Quiz night 26/05/2022
• Final of the UEFA Champion's League 28/05/2022, 20.15
Summer Concert with KORK (Norwegian Radio Orchestra)
Nothing screams "the beginning of summer" more than live music in the late afternoon. So why not check out a summer concert in Store studio with young soloists. They will perform a variety of warming classical favourites that everyone can enjoy! Tickets cost NOK 100.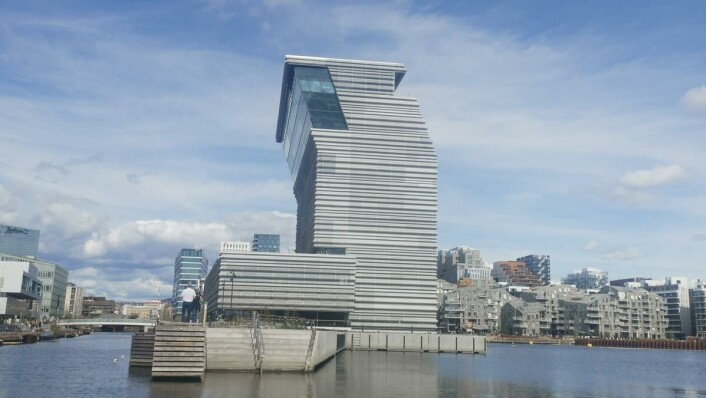 When: 25.05.2022. 17.00
Where: Bjørnstjerne Bjørnsons plass
More info: click here
Free Entry to the Munch Museum
Whether you like the building or not, an opportunity to see Edvard Munch's art must not be missed. The Munch Museum is offering free entry on Wednesday evenings in June from 18.00-21.00. Please note that you must reserve the tickets online, and they are going fast - be sure to hurry!
If you can't get one of these tickets, the normal price for students is 100kr.
When: Every Wednesday in May and June from 18.00-21.00
More info: click here