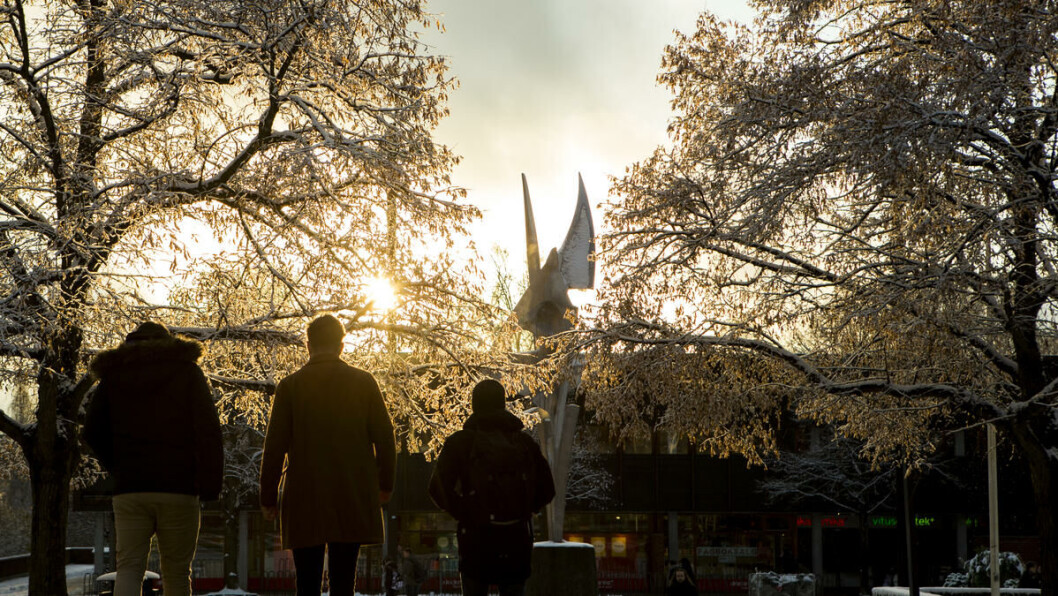 High culture, low prices: the big cultural rundown of student deals in Oslo
There's one thing new students quickly discover: Oslo has a great culture scene.
Despite being the smallest Scandinavian capital, Oslo actually hosts more concerts in a year than Stockholm and Copenhagen combined. It's also a famously expensive city, which sets restrictions. Luckily, there are plenty of student discounts to be found. We've got you covered.
Music
Operaen (The Opera): this landmark building hosts plenty of concerts and operas, and offers a 50 percent student discount on almost all performances. You can also become a member of Ung I Operaen (Youth at the Opera) for free, and get tickets for 150 NOK at selected performances.
Victoria Nasjonal Jazzscene offers student prices on all concerts. If you're a real jazz head, you can get a heavily discounted seasonal membership for 800 NOK.
Oslo Konserthus (Oslo Concert Hall) holds loads of different concerts, from Strauss and Stravinsky to Joan Baez and different kinds of jazz. Student discounts vary, but the Oslo Philharmonic Orchestra has deals on most of their concerts.
Cosmopolite is Oslo's main stage for ethnic/world music and an essential scene for national and international jazz. They offer student discounts on most concerts, varying from show to show.
Lastly, Musikkhøgskolen/NMH (The Norwegian Academy of Music) at Majorstuen holds many free concerts, both jazz and classical.
Dance
Nasjonalballetten (The National Ballet) also resides in the big opera house, doing both classical and contemporary ballets. They have a 50 percent student discount on all performances.
Dansens Hus is the national stage for dance, showing a wide range of national and international productions along with workshops and festivals. Most performances have a considerable student discount: about 30 – 40 percent of the regular price.
Cinema
Unfortunately, the official cinemas do not have any student discounts. Check out Cinema Neuf, the student film club, which is definitely the cheapest place to watch movies in Oslo.
Museums
Astrup Fearnley is Oslo's main museum for contemporary art. They offer under-25 memberships for 175 NOK, which gives you free entry to all exhibitions and tours for one year. If you're not that into art, there's a decent discount for one-time entries as well.
Nationalgalleriet (the National Gallery) and the National Museum of Architecture offer a 50 percent discount. Every Thursday there's free entry for everyone. If you're an art student, you get in for free any day!
Munchmuseet (the Munch Museum) at Tøyen is solely dedicated to one of Modernism's masters: Edvard Munch. It offers a 50 percent student concession.
Kulturhistorisk museum (Museum of Cultural History) comprises the Historical Museum in the city center and the Viking Ship Museum at Bygdøy. As it's part of University of Oslo, all UiO students enter for free. If you're a student at another institution, there's a 20 percent discount.
Naturhistorisk museum (Natural History Museum) is also part of the University, so all UiO students enter for free here, too. For other students, there is a 50 percent discount. The Botanical Gardens are free!
Kunstnernes hus is an independent contemporary art museum, which also includes a little cinema. It offers a 50 percent student concession on all exhibitions. Art students enter for free.
Theatre
Nationaltheatret is in many ways the city's main theatre, if such a thing exists. Presenting a range of classic and contemporary plays, it offers student discounts on all performances, varying from show to show.
Det Norske Teatret is the only theatre in Oslo showing plays in nynorsk, or New Norwegian – one of the two official written varieties of Norwegian, mainly used in Western Norway. They have a great, free youth card for under-25s: all performances cost between 120-150 NOK.
Oslo Nye Teater has three different stages, offering a 50 percent student concession on two of them: Hovedscenen and Centralscenen. They show mainly contemporary plays and shows, but also musicals once in a while.