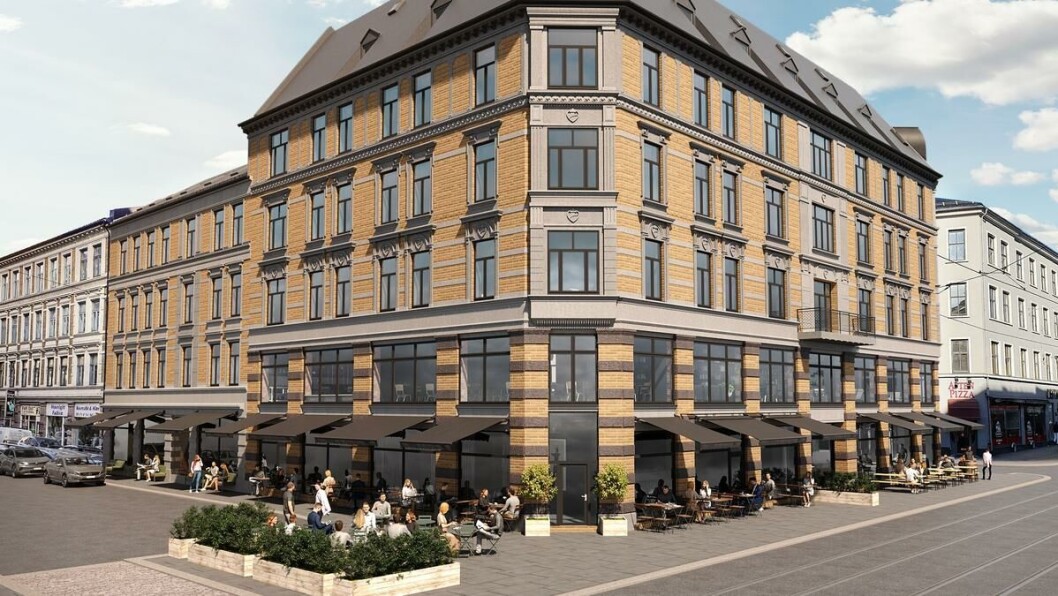 Oslo Insider Tips – CONTINUATION
New York is known as the city that never sleeps, but Oslo is the city that never stops surprising.
Have you already checked out [all the places I recommended last time](aa)? But there are still so many more attactions that will help you to discover Oslo from a completely new side, and I am here to prove it to you.
1. Blå
One of THE places every student should know about is definitely Blå. It is not only known for its location by the river, the hipster vibes, techno concerts and the cozy bar but for an event that is taking place every Sunday. At the end of every week around 8 pm the same big band comes together and enchants everyone with their music and positive vibes.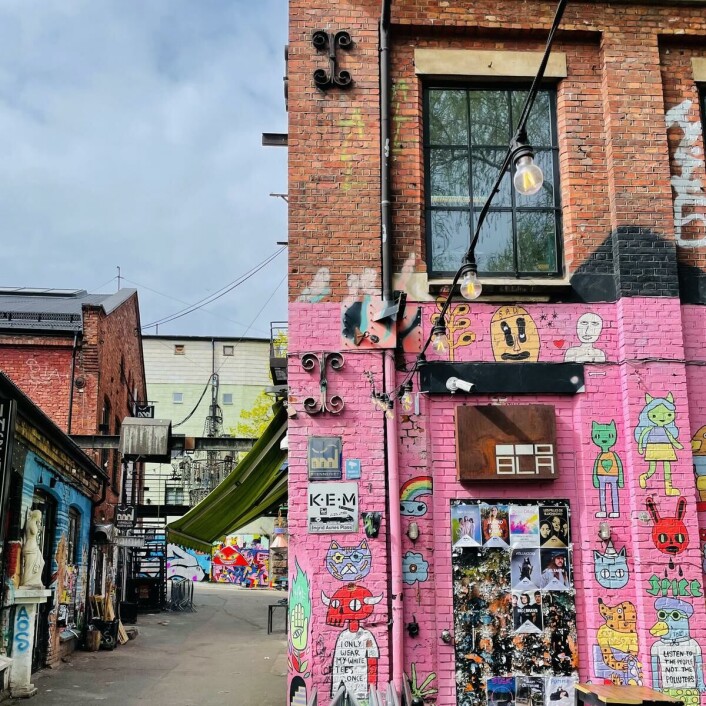 Although people refer to it as a "jazz" concert, it is actually a mixture of jazz, blues and rock. So, the music alone should be reason enough for you to go and check it out. But even better is the fact that the concert is free of charge, and all people vibe together to the sound of the brass instruments and the highly talented singers. If you like to end your weekend on a nice note, enjoy moving along to some nice tunes, you should spend your Sunday evenings at Blå from now on.
2. 22 July Centre
Your stay in Oslo is supposed to be all fun and exciting, but it is also important to learn something about modern Norwegian history, in particular the tragic events that happened on July 22, 2011. On that day one of the gravest terrorist attacks in Norway committed by Anders Breivik took place. Not only did he try to demolish a governmental building but his actions cost the lives of innocent children and youths. The permanent exhibition documents what happened in Oslo and Utøya on that day and presents how the attack affected individuals and the society as a whole. If you are ready to go through this event and also dare to watch some videos of the victims, you should pay a visit to the 22 July Centre.
3. Vigeland Mausoleum
Moving to a new place means getting acquainted with the country's culture, history and significant people: Gustav Vigeland is definitely high on the list of Norway's most prominent personalities. He was most likely one of the most famous Norwegian sculptors, and his name definitely rings a bell, since a whole park in Oslo is dedicated to him. But there is more to be discovered about him than just those sculptures: near the Vigelandspark you will find the Vigeland Museum, which is basically a mausoleum. Inconspicuous from the outside, but the interior of the museum convinces with its paintings that show human life in erotic scenes and which cover the entire walls.
4. Untuned Bell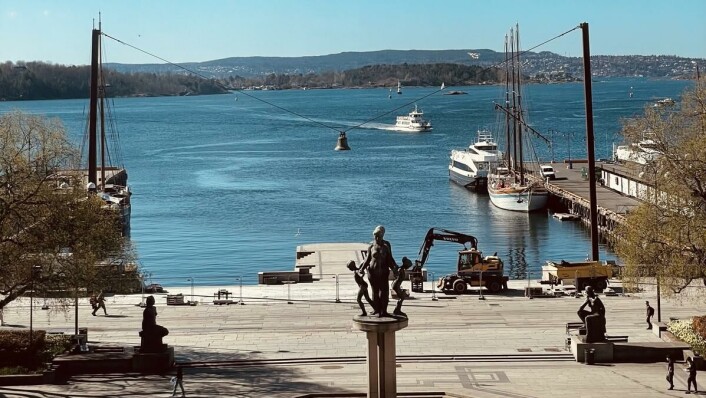 Have you ever noticed something curious by the sea in front of the Rådhus? No? Then take a look again because if you pay close attention, you will find the Untuned Bell of Oslo. What looks like a normal bell hanging on a wire, is actually a very fun activity: on the right side of the bell you will find a pedal and if you step on it hard enough - the bell actually rings! Isn't that something you've always wanted to do? Dreams do come true sometimes.
5. Theatercaféen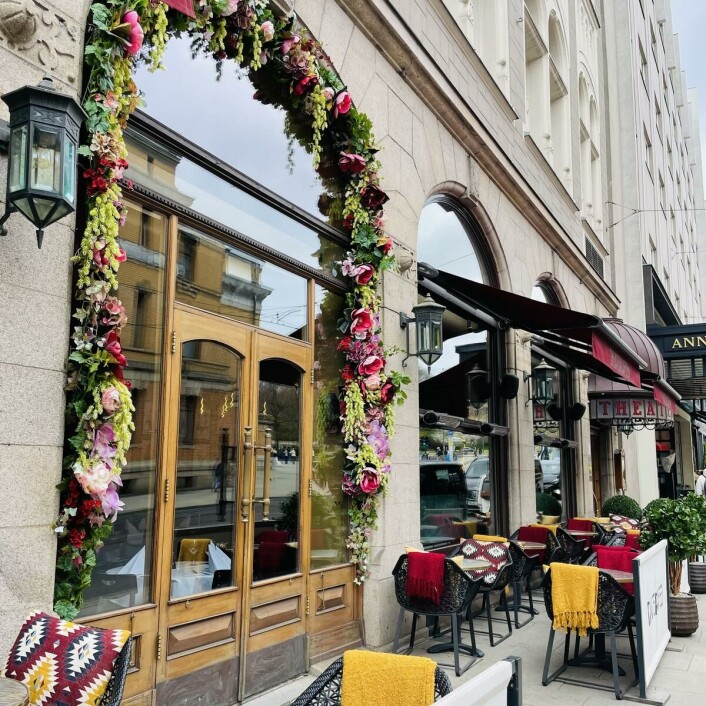 Right across the street of the National Theatre you will discover the Theatre Café. At first glance, it might look a little too expensive for the wallet, but do not let that scare you off. The prices do not differ a lot from what we are used to in Oslo when eating out fancy, unless of course you go for the "Signature Dishes". Another nice aspect of the Café is that you will find pictures of celebrities all over the walls.
6. Kongen Marina Beach Bar & Restaurant
I am a 100 % sure that all of you know the area around Aker Brygge and Tjuvholmen. I, myself like to sit there in a nearby café and enjoy looking at the shimmering sea although the people`s noise in the background always gets a bit tiring. Since it is a very touristic place and it has a lot of restaurants and cafés, it gets a bit crowded on most days. That is why I recommend going to the Kongen Marina Beach Bar & Restaurant. It is a colorful and very cozy place, which has both tables inside and outside. I am sure not too many have heard of it, but it is also by the water and a nearby port and close to Frogner. The main difference is that there are no other restaurants or cafés nearby meaning that it does not get so crowded. From Aker Brygge it takes approx. 20 minutes by foot to get to that place but of course you can get there by public transport as well.
7. Los Tacos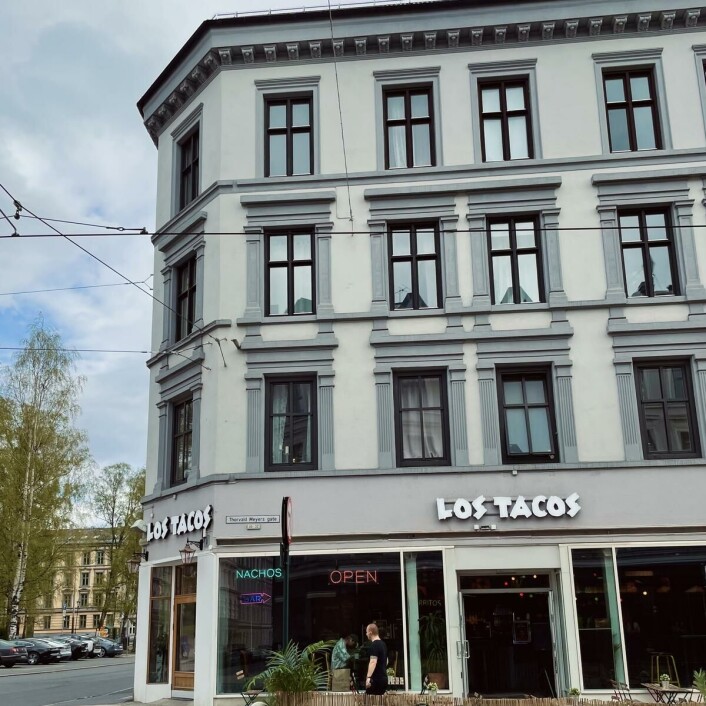 This is not merely a food recommendation. Everyone is well familiar with tacos and probably cannot resist them, so I think it would be easiest if I skipped that part and cut right to the chase: one of the cheapest beers you will find right here. Don't you just sometimes walk around in the city and want to enjoy a little beer at a reasonable price? Then Los Tacos is the place to be. Here you will pay 40 NOK for a Hansa 0,4l if you order it before 9pm. Doesn't that sound tempting?
8. The Well
For all the spa lovers out there, Oslo is ready for you! Fancy, versatile, beautiful and extremely relaxing are the terms that would describe the place best. Located on the outskirts of Oslo, it is still easily reachable by public transport. However, if you feel like a trip from and back to Oslo, and a whole day at the spa is a bit too much you can always combine your wellness day with a stay at The Well's hotel. The Spa itself includes a sauna, hammam, a steam bath, a swimming pool and a Japanese bathhouse, and you can also experience a lot of rituals. The whole experience will cost you around 400kr, which seems to be a very reasonable price for Norway. One thing you should keep in mind is that "The Well is a spa where being naked is seen as natural." If you would like to wear swimwear, you have to purchase it at the reception as bringing your own is not allowed. I hope you see that The Well is definitely a unique experience.
Although Oslo is not the largest city, its attractions seem to have no end. So, discover something new every day and do not be afraid to even step outside of your comfort zone. This city is definitely worth it!