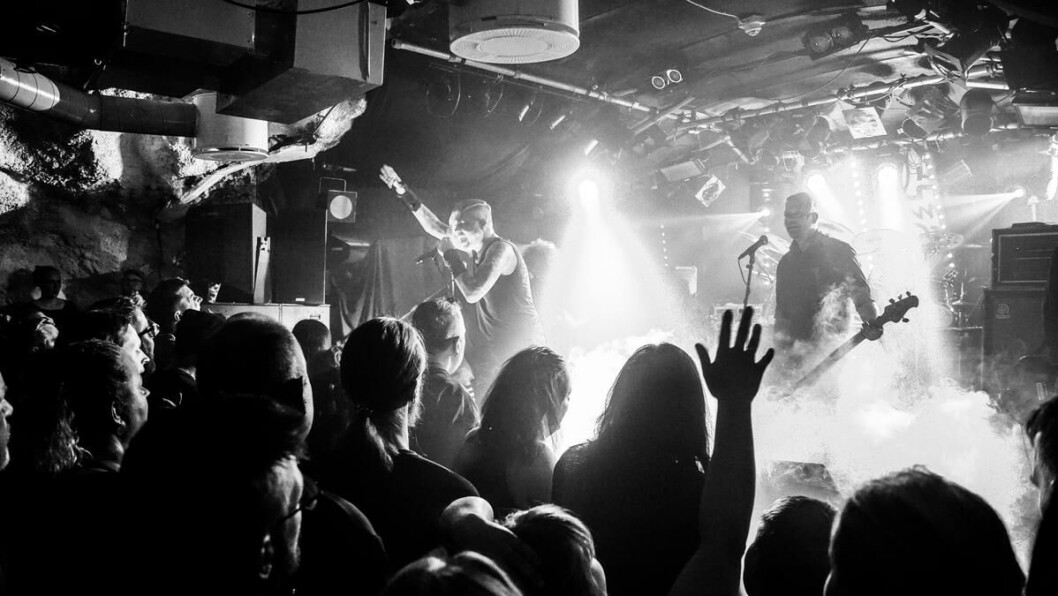 Intro­duc­tion to Norwegian Bands - Heavy & Alter­na­tive edition
You might have heard about Norway's influential Black Metal scene even before arriving here - but there is much more when it comes to dark & alternative music than Black Metal. Though it's definitely worth checking out if you're into it, and also the history is quite fascinating.
Norwegian music scene is very vibrant and despite the country's population being not that big, the cultural life has a lot to offer. This introduction aims to show you some Norwegian outstanding established and very popular to new and uprising bands to help you dig into the music scene in Norway, so you can continue exploring on your own.
Seigmen
Seigmen became one of the most important Rock bands in Norway from their very beginning and first show in 1989 in their hometown Tønsberg (which is worth visiting by itself!) and are in my humble opinion one of those bands that you should at least have heard about. One of their most popular songs is "Metropolis" – the associated album won the Norwegian music award "Spellemannprisen" in 1995 in the category Rock Music. The band has been successfully releasing music and touring in Norway and Europe until 1999 – they were meant to split after a decade when they just had reached the peak of their career at that time. Nevertheless, the band came back in 2005 for a special live show and continued playing live in the following years. In 2015, their latest album "Enola" was released and welcomed with dozens of packed, partly sold-out shows. Seigmen have been experimenting and evolving a lot over the course of their career. Coming from heavier Metal dominated beginnings as you can hear on their first EP "Pluto" from 1992, evolving to a melancholic, yet still heavy and beautifully different at that times Rock band and finally experimenting with electronic elements and combining those with their unique guitar and bass lines on their album "Radiowaves" from 1997. Seigmen are probably one of the best live bands I happened to see in my life - and I've seen many. Their music is a bland of nostalgic darkness, desperate hope and beautiful despair and for me the perfect soundtrack for a long train ride through Norwegian winter darkness.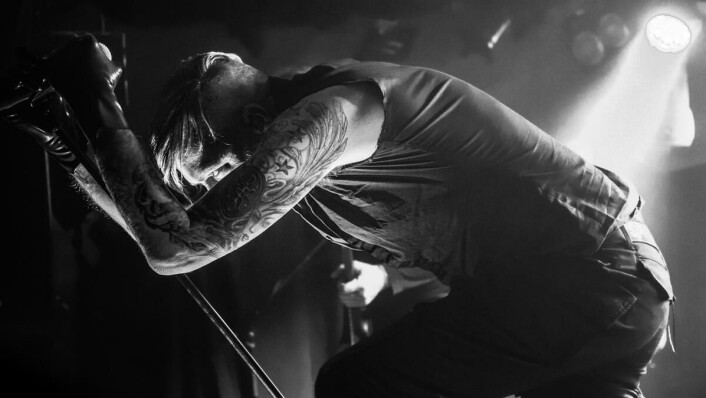 Fixation
I discovered Fixation just recently when they played at the by:Larm Festival in September 2021 and got absolutely blown away. Fixation signed a contract with their label Indie Recordings just recently in 2020 and have been moving forward ever since. Norwegian Hard Rock and Metal Core got a valuable addition with the band's enormous live energy and hard, yet very emotional songs! Their latest singles "Claustrophic" and "Stay Awake" received wide national and international attention and I would not be surprised to see them soon conquering the biggest festival stages all over Europe (and hopefully further). The band also puts a lot of effort into the visuals and their music videos are definitely worth checking out. They are currently working on new music, which will hopefully be released soon. The mix of vocals that change between fragility and strength and the intense music combined with all the stage energy make Fixation stand out.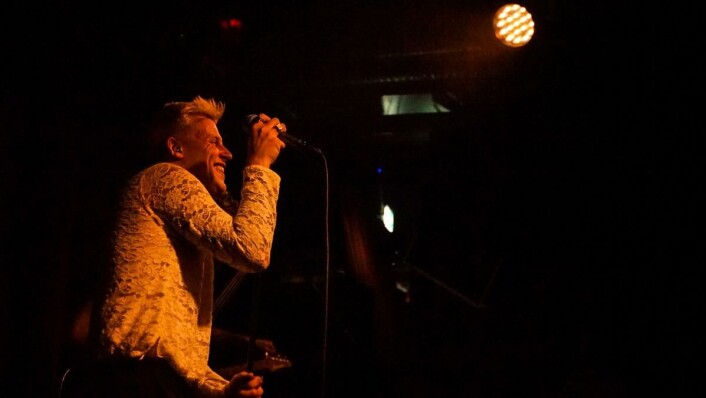 Hammok
A quite new & powerful Norwegian Hardcore trio from Horten that aims for bigger stages and audiences in the not-so-distant future. Blasting their songs in a fresh, strong manner, Hammok are one of the new and promising acts in the Norwegian Hardcore and music scene in general. Their new double single "Perfectly Aware" / "Nothing But Gray" was released on 11th February and got attention from NRK P3 – the Norwegian music channel.
Dødsengel
Another classic, which I'd like to mention here are Dødsengel – Black Metal project from the area of beautiful Ålesund. The project started in 2007 and released the first full-length album "Visionary" in 2009. With the debut and the following creations "Mirium Occultum", highly praised "Imperator" and the last, also appreciated full-length album "Interequinox" from 2017, Dødsengel became co-defining for the Norwegian Black Metal scene of the last 15 years and even for those not usually listening to Black Metal on repeat (like me), there is a lot to discover – take a break from the distracting world outside and dig into the dark and mysterious worlds of music coming from the far western fjords.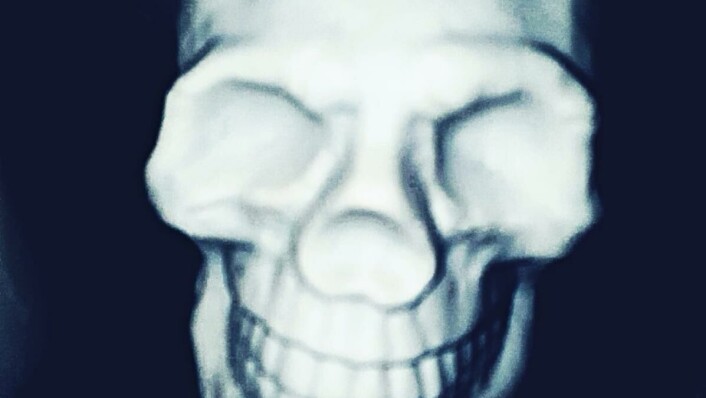 Dwaal
How about some Doom/Sludge/Post Metal from Oslo? Go out there and check out Dwaal with their ability to create heavy layers of tunes, which interplay with even heavier vocals and lyrics. Dwaal make music that takes its time to unfold, thanks to the diversity and talent of their musicians. Dwaal was founded in 2014 and released their debut EP "Darben" three years later, in 2017. The sextet Bjørnar, Eigil, Rikke, Stian, Siri and Anders released their debut album "Gospel of the Vile" in 2020. Since then, they've been playing and invited to play shows in Norway as well as in several countries in Europe (some have been cancelled though, due to, you know – pandemic). Dwaal do not create songs for a "standard" radio listener – with their often more than ten minutes long titles they challenge the listener's attention who in return, will be rewarded with a world full of details and little secrets.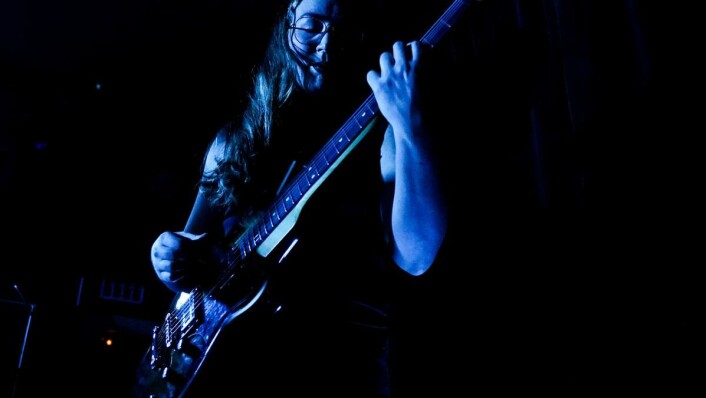 Rongeur
I discovered Rongeur "by accident" when a friend invited me to join their show at Blitz last autumn which was dedicated to the release of their second album "Glacier Tongue". Rongeur's music is heavy, intense, interlaced, yet straight forward. They describe themselves on their Facebook profile as Sludge Metal & Noise Rock. Their newest release has been welcomed with many excited and appreciative reviews. Without knowing many of their songs before coming to their concert at Blitz, they made me and for sure many others in the audience really feel and enjoy their music a lot. Not only the songs on the record, but also their life presence feel absolutely real and hypnotizing at the same time.
Norwegian music scene is very vibrant and despite the country's population being not that big, the cultural life has a lot to offer.
Ushikawa
A little bit debating with myself if I should include Ushikawa in this or another "edition" of the music guide (psst!), but still feel this one is great to have on this list to show the variety of heavier alternative music in Norway, which is still different from most of the other artists introduced here. Ushikawa is a young band, originally coming from Tønsberg like Seigmen, nowadays mostly based in Oslo, as far as I know, which I actually discovered as opener on one of the Seigmen shows back in 2018. Since I moved to Oslo for my master thesis last year, I managed to catch them twice playing here in Oslo and feel that they definitely deserve more attention. Still a bit of an insider tip, I guess. Ushikawa describe themselves as Pop-Rock, but there are definitely some darker and also heavier moments in their music, though most of their songs stand out through their fragility and emotional rollercoasters, which they present in a very honest and direct way.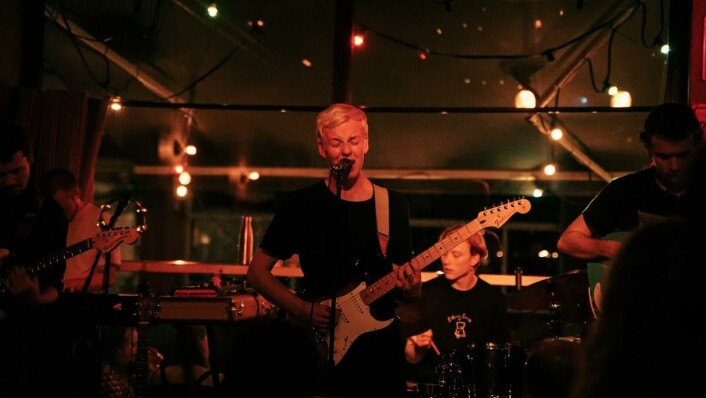 Bismarck
Another "accidental" discovery of mine – Bismarck were opening an evening with Dwaal some weeks ago at Vaterland (you know, you need to go there for pizza! and live music of course! And they also have beer just in case you were wondering) and impressed me quite a bit with their heaviness, but also clearness and sound in general. Bismarck are "another" Stoner/Sludge/Doom Metal band, this time from Bergen. Their debut album "Urkraft" was released in 2018 and was followed just two years later by "Oneiromancer". Bismarck's songs stuck out through their thought-out arrangements of heavy and intense combined with atmospheric, at times even meditative parts of the songs.
Murder Maids
Another discovery I took "home" (just the music, to make it clear!) with me from by:Larm in 2021 are Murder Maids. Murder Maids played a late show case at Krøsset where I had the opportunity to see them live (and try to catch the energetic band on camera). Murder Maids live felt just like a pure explosion where you'd either gotta hide from or – and in this case much better – jump right into it and melt together with the crowd and that crazy energy ball. Murder Maids didn't just stay on the stage, but literally were celebrating together with the crowd AND in the crowd. The band is at home somewhere between Hardcore and Punk Rock and lives the attitude. Murder Maids were founded in 2019 and are from Trondheim. Their debut album "Knives Out" was released in early 2021, which was met with a lot of excitement for music enthusiasts all over the county.