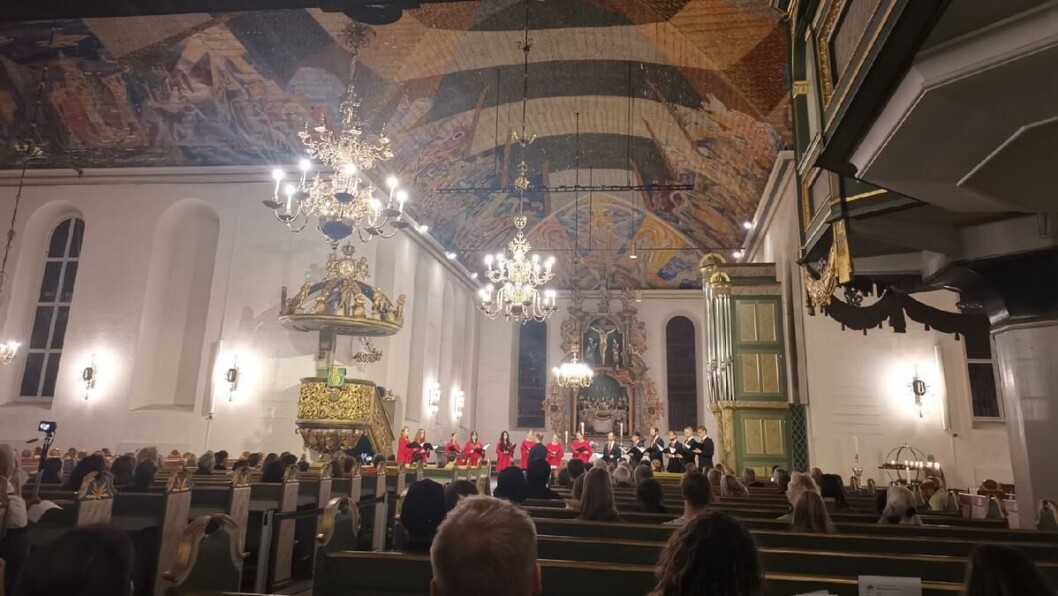 Cultural Night in Oslo
Oslo is finally back to life…cultural life. Museums and galleries have opened their doors to public thirsty for culture again. It is a great opportunity for international students to put books aside for a while and look for inspiration in the numerous museums and concert halls of Oslo.
Last Friday the 17th, the city was gripped by the spirit of culture, with 12 hours of concerts, exhibitions, workshops and a free guided tour of the Norwegian capital. The Cultural Night in Oslo's program was divided into the following categories:
• architecture and design;
• film and theatre;
• history and museums;
• literature;
• music and dancing;
• exploring.
It had time segments and lasted from noon till midnight to allow everyone eager to get a taste of cultural life to take part in such a remarkable event. Excited students shared colorful photos and bright emotions in their posts on social media.
For instance, music lovers were able to enjoy different music styles, from jazz to African rhythms that could be heard both inside and outside in the cosy streets of Oslo. It was an unforgettable experience to listen to joik, a traditional form of song in Sami music, which was performed by a famous band Gabba in the Samisk Hus of Oslo.
Just nearby at Rådhusgata 7 in the yard of one of the oldest buildings in Oslo it was possible to hear the opera of the 1700s. In the candlelight a young lady in a vintage dress was singing about the sweet torture of love and the audience could not take their eyes of her. Despite the cool of the evening the audience could not move as they were fascinated by the angelic voice of the opera singer. This was something you definitely did not want to miss!
The Cultural Night allowed visitors to choose for themselves what they wanted to see – intriguing and provoking works of modern art at the Astrup Fearnley Museum, the collection of masterpieces at the Munch Museum at Tøyen, an exhibition of sensual photographs at Fotografiens Hus or attend all the museums in Oslo at once.
Oslo Cathedral, Tibetan Buddhist Temple and the Big Mosque were open for those seeking some inner peace and interested to know more about the Three World Religions. A series of concerts with choral singing was organised inside the walls of Oslo Cathedral, which lasted until midnight. People who decided to visit the Buddhist Temple got a unique chance to explore the path of meditation, talk about the guiding principles of Buddhism and open their hearts and share their problems with the priests. In the Big Mosque at Furuset guests could go on a guided tour inside the building, attend lectures about Islamic art and acquire knowledge about mosques in general.
One of the most significant values of Norwegian society are freedom of speech and religious liberty. That is why along with religious activities atheists of Oslo used their opportunity to openly express their worldviews. Lively debates and exchange of ideas about the meaning of life, perception of freedom and other ideological aspects were organized in the frames of the Cultural Night in Oslo. No hate, no judgement, no deprecation. Just exercise of rights, guaranteed by the Norwegian Constitution.
Another open microphone event worth mentioning was an evening with Sandra Kolstad at Litteraturhuset of Oslo. Each participant was able to recite a poem, perform a song or read a fragment of a favourite writing of any genre. The public could learn a lot about authors they have never heard about before and add some interesting new books to their "to read" list.
In order to understand Norwegian art it is important to see what's the source of inspiration for artists, musicians, poets and writers. Undoubtedly, one of such sources is the magnificent beauty of Norwegian nature. That is why during the Cultural Night all of you could join a cruise at the Oslo Fjord and watch the sun sinking into the crystally clear waters.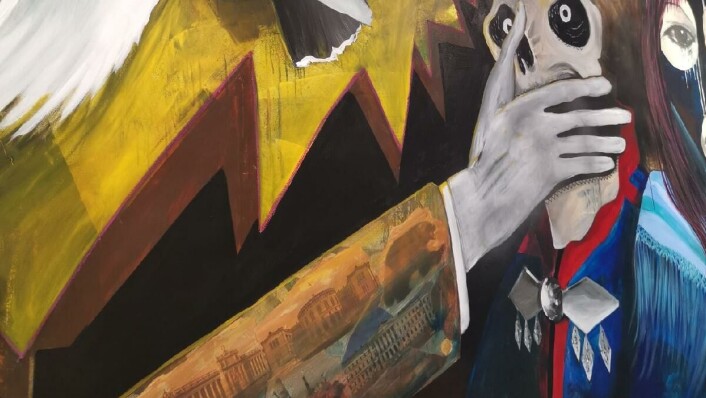 A number of free sport classes were available for each person regardless of age: classical dancing, outdoor yoga for beginners and at an advanced level, parkour, Cuban salsa with live music and even impulsive dancing for those who need to release some emotions and recharge with positivity.
Dozens of students were dancing at gate festivals and at Jernbanetorget under the glare of spotlights. It felt like all these darks months of pandemic never existed, everyone was smiling and laughing, everyone felt free again. The Cultural Night let us realize what we have been missing all this time. Moreover, it was a great opportunity to meet lots of people and make new friends. The majority of people who attended the events were students. When everyone is having fun and enjoying the moment, social anxiety takes a back seat. Just take your chance and show the world how special you are!
The activities listed in the present article do not represent even a half of all the events that we could attend. Just bear in mind that now all the museums, galleries and exhibitions are open for you, so follow the call of culture and give your brain some rest from all the studying. Do not miss our updates below regarding the most interesting and exciting things happening in the cultural life of Oslo!