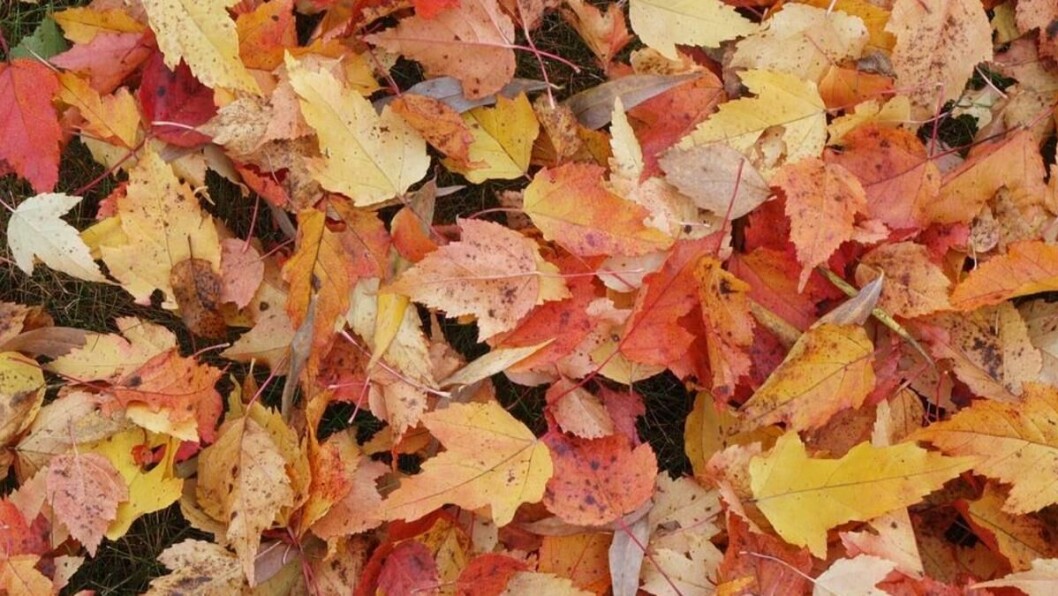 October 2 - October 8
In the spirit of bountiful harvest and the long-awaited reopening, we have gathered some of the week's best adventures for you - from a hike under the autumn shades to an exciting exhibition or two, and a film festival.
Welcome to this week's Cultural calendar. The coming week is 'fall break' (høstferie) for most Norwegian students, well, perhaps with some exceptions for university students. This free week is said to have originated from back in the days during the war when Norwegians farmers needed all the help they could muster, both young and adults, to harvest potatoes at the farm. While this might not have been so much of a real 'break' in a sense for students back then, or for some of you trying to work on your semester papers, in the spirit of a bountiful harvest, we have gathered some top suggestions for you to enjoy this coming week.
Browse Oslo's largest photo festival: Oslo Negativ (Oct 1 - 24)
Photography enthusiasts, take note - because the largest photography scene is coming this week in Oslo. Oslo Negativ will take place in the Old Deichman Library, (Det Gamle Biblioteket, Arne Garborgs plass 4) where it will reopen as a thrilling locale for the photo festival. Books will be replaced by works of photographers like Edward Burtnynsky, Nick Brandt, and historic photos from Norwegian News Agency archive. Rooms in the basement of the building will be turned into dark rooms (of course!) to present arts from 14 different galleries around Oslo, and more, an actual working dark room will be set up where you can develop your own portrait every Saturday. Whether it is a workshop on cyanotype and polaroid transfer, or artist-talks, you'll find something that would suit your interests. Check out their Instagram page @oslonegativ or their website oslonegativ.no.
Go on a refreshing hike to Mellomkollen
What's more refreshing than a good hike under the autumn light? This week may be your chance to get into nature and tap into some green happiness. Here's a destination for a hike near Oslo other than Vettakollen, Grefsenkollen, or Kolsåstoppen - namely Mellomkollen. If you have it a bit freer this week, take your day to explore the forests a bit further away from the city center. On your way, you will be able to visit the peaceful and lush Øyungen lake (a perfect place for a fall picnic) and see the panoramic view of Oslofjord at the top. From Oslo S, take bus 54 to Godals vei and then change to bus 51 to Skar. Bus 51 only goes once every hour, so make sure to check the timetable via ruter.no. For a more detailed guide to Mellomkollen and hiking destinations around Oslo, visit outdooractive.com, where they offer detailed descriptions in English. Remember, hiking is not just about reaching the top but very much so the journey in between, so make the best out of your journey uphill and there's absolutely no shame in turning back. Make sure you have a good layer of clothes, sturdy hiking shoes, plenty of water, some snacks in hand, with the Norwegian Mountain Code (Fjellvettreglene) at heart.
Explore modern and contemporary art on a day tour to Henie Onstad Art Center
Here's another suggestion for your adventure outside of Oslo, but not too far from it - Henie Onstad Kunstsenter. If you are a fan of the Japanese artist, Yayoi Kusama, you will be surprised to find out that you can see one of her works, Hymn of Life, here in Norway, along with the art center's original collection including the arts of Picasso, Matisse, Beuys, Gris, Villon and more. The collection ranges extensively from the 1950s Parisian lyrical style to Surrealism, abstract geometrical arts, and the Fluxus collections. At the moment, you can catch an insight into the history of photography with the exhibition 'Exposed', featuring iconic images by Norwegian and international photographers, as well as take a good look at the center's latest acquisitions to the collection through 'The Hour of Reckoning'. It is located in beautiful Høvikodden with its own sculpture park, about 15 minutes from Oslo west by train or bus. You will have plenty to see and enjoy both from the exhibition and the surrounding area with a nice little beach and the sculpture park. For more information, visit the center's website at hok.no. Celebrating the reopening of the cultural life, they are offering a free entry ticket if you type in your email address and subscribe to the center's news, so check out Henie Onstad's website, and don't miss out on this cool opportunity!
Go to the movies with your friends: Oslo/Fusion International Film Festival (Oct 1 - 10)
Why not go to the cinema this week with some of your friends? The movies here in Oslo aren't exactly the cheapest, but you will have plenty to enjoy from the reviving box office. The James Bond movie just came out, and you might be interested in watching the famous Dune if you haven't already, or the latest from the Marvel Studios, Shang-Chi and the Legend of the Ten Rings. On the other hand, the Cinemateket (Dronningens gate 16) and Vega Scene (Hausmanns gate 28) is the place to be if you want to check out Oslo/Fusion International Film Festival, the only film festival in Norway with LHBTQIA+- focus. This year marks the festival's 31st anniversary, and it won't disappoint with its program including hundreds of short films, documentaries, and movies with diverse themes and representations. Julia Ducournau's film Titane, with its historical winning of Palme d'Or at this year's Cannes film festival will premiere in Norway with the opening of the festival, so check out @oslofusion at Instagram or the website oslofusion.no if you want to find more about it!