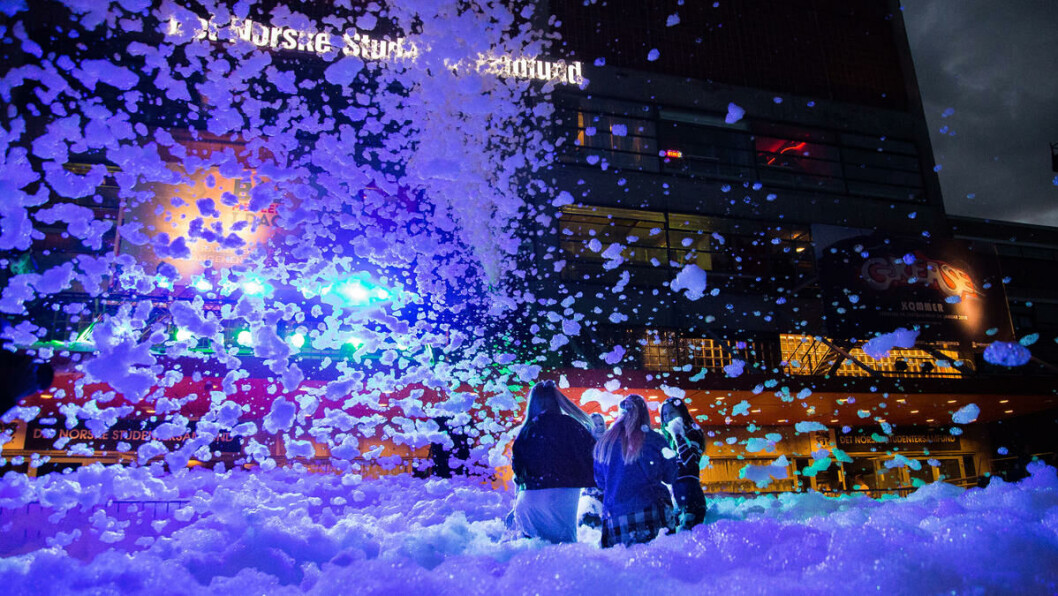 Do not Miss Crazy Fifth Season
The dark days of winter are bid farewell, and so is the «fifth season». Carnival festivities around the world, culinary indulgences of many variations and the most unusual costumes will have the spotlight one last this weekend, until next Wednesday rings in lent.
With the measures combatting Coronavirus having been lifted shy of three weeks ago, going out and going crazy was officially allowed again. The only rules that applied after "freedom-day" were those of good social conduct. Those had proven to be a stumbling block for some even before Corona. But with carnival lurking around, even those rules are loosened.
February has not only been a month to celebrate and immerse oneself in all the festivities that you could possibly find since Corona hit. Carnival has been brightening up many people's mood in the last gloomy months of winter for centuries. The "fifth season", as it is prominently called in German-speaking countries in Europe, starts at 11:11 on November 11. It spans over the duration of the winter months until Ash Wednesday. After that, the credo is: no more party and no more indulgence. The end of carnival season sets off the forty day long fasting period, at the end of which Easter will be celebrated. Stemming from this originally Catholic tradition, the last week before no earthly indulgences were allowed for more than a month has turned into a celebration for people all around the world of any religious belief, if at all. Just like other festivities rooted in Christian belief, such as Christmas or Easter, so has the character of carnival changed dramatically.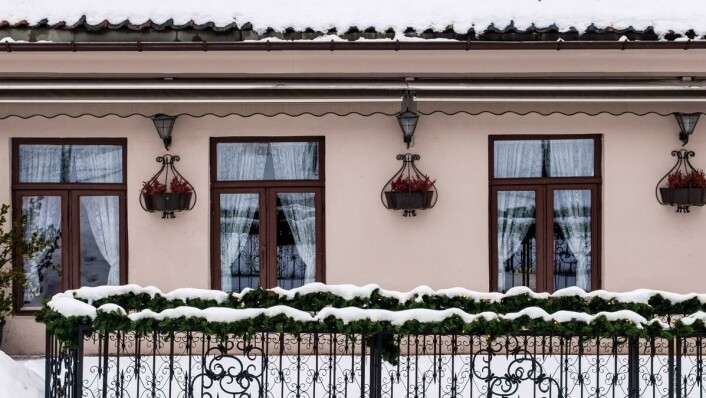 Former societies regarded a pork chop slathered in gravy or a cake whipped together with actual sugar in the dough as something to indulge in. Today, whatever sweet, fatty and delicious culinary excitements ones' culture could come up with are still lurking behind every corner. Fried lumps of pancake dough have found their way into the traditional cuisines of Germany, Hungary, Spain, Italy and several other European countries. Whatever they may be called - Krafne, Bolas de Berlim, Baboloni, Fánk, Koblihy, Rosquillas, Krapfen, Pączki, Berliner - this bakery item has found its way into many peoples' memories and hearts.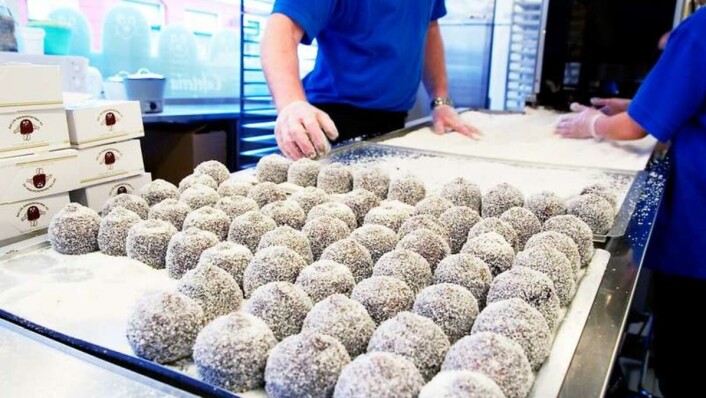 Look out for "fastelavnboller", those are the Norwegian relatives to the other countries' chunks of joy. Just be aware that on "bollesøndag" (bun Sunday), as Norwegians call it, the queues in front of bakeries might be longer than on any other Sunday. This might be also due to some bakeries having started to deviate from the traditional recipe. Fastelavnboller are being pimped up with chocolate, nougat, nuts and other decorations that accompany the traditional whipped cream and raspberry jam. The decor makes the candy not only one for the tastebuds, but also one for the eyes.
If you happen to find yourself in Bergen, the breakfast on Monday after bollesøndag will not let you down. The dish named "Heitevegg" calls for you to pour hot milk with cinnamon and, yes, even more sugar over the buns leftover from the day before - if there are any. Certainly not the worst start into the week.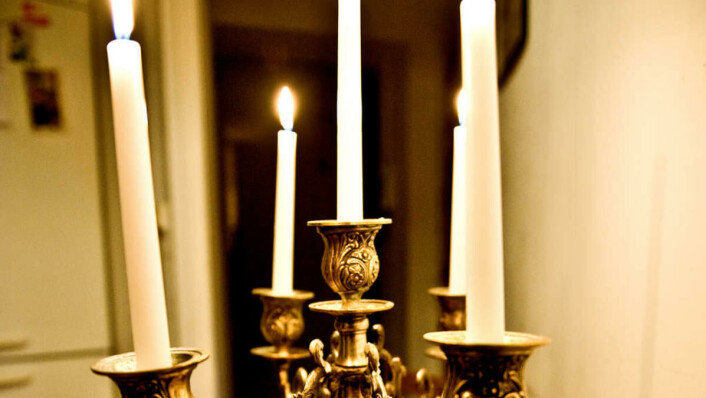 What's better than a good start into the week? A party ending it. The people in Rio de Janeiro know how to party during carnival season. "The biggest show on earth", as the carnival parade in this Brazilian city is referred to, attracts millions of people each year. Lightly clothed samba dancers rhythmically move their heavily jewelry-adorned bodies. They swirl around parade trucks that fill the streets of the sun-flooded city with Samba sounds.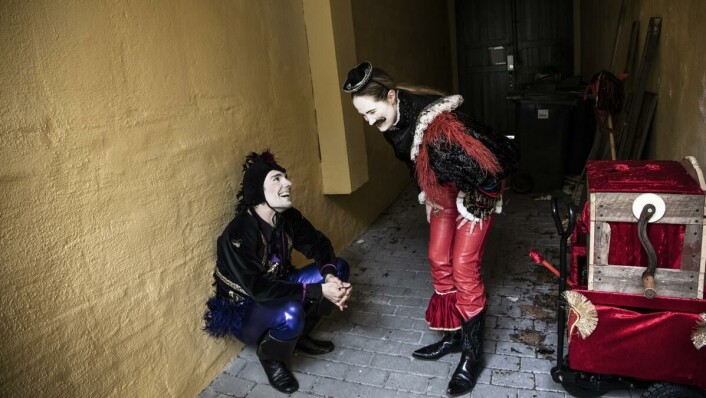 On the other side of the globe, Venice functions as the European pendant for the carnival in Rio de Janeiro. Venetians do not let the opportunity pass to show off their most lavish dresses and suits in the weeks leading up to Lent. Endless layers of fabric obscure the wearers' body while the face is hidden behind a richly decorated mask. If you've ever been to «La Serenissima», as the lagune-city is lovingly called by its inhabitants, chances are high you passed by not only one but countless souvenir shops offering one of those masks. While the costumes in the city rich in history bear at least some resemblance with the gowns worn by the elites of previous times, the clothing gets a bit more experimental when moving north.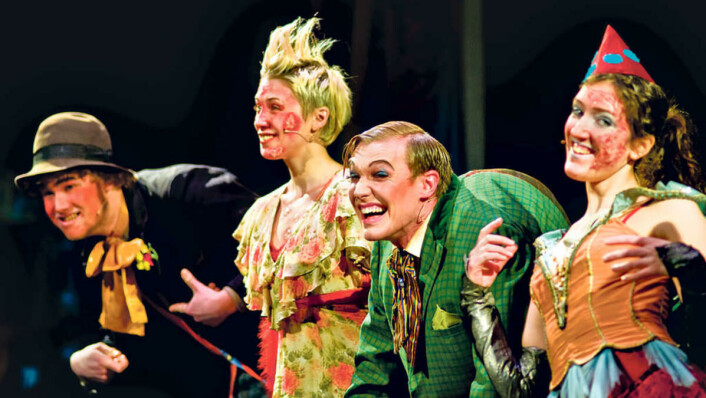 In Germany, a carnival king and queen are crowned, making the only link to royalty. Apart from that they and the fellow carnival-attendees rather resemble the fools at the royal palace. Fools` hats can be spotted from far away, some being crowned with jingling bells, others with colourful twinkle-lights that won`t let your eyes rest. Creativity has no limits when it comes to the costumes - the statue of liberty may chat with a native-American over a beer, a banana may share a Berliner with a Minion and a clown may be sharing jokes with Pipi Longstocking.
Wanting to get out your most memorable (or should we say - embarrassing) costume and indulge in all the treats? There are several places that host special events this weekend and bakeries, whose patisseurs crammed their minds to offer you the most incredible pastries.
In Stavanger, make sure to check out Sirkus Renaa for their chocolate-fastelavnsboller with hazelnut-filling and brunostkrem. In the windowfront of Ostehuset, you will be greeted by the silly-looking bollemonsters: pastries filled with cream and topped with wobbly eyes and a tiny pink tongue.
Those in Tønsberg can head to the Slottsfjellmuseet, where a tour focusing on carnival-season through the castle will be given. If that sounds not too much after your taste, maybe this one does: grab a fastelavnsbolle and watch as the canons near the castle will fire off toiletpaper-balls.
Of course, the country's capital Oslo can't go without an event! Those with special dietary requirements can drop by Baker Hansen Løren, where gluten-free fastelavnsboller can be purchased. The bakery will sell not only the Norwegian classic, but also its Swedish pendant "Semlor" filled with almond-cream.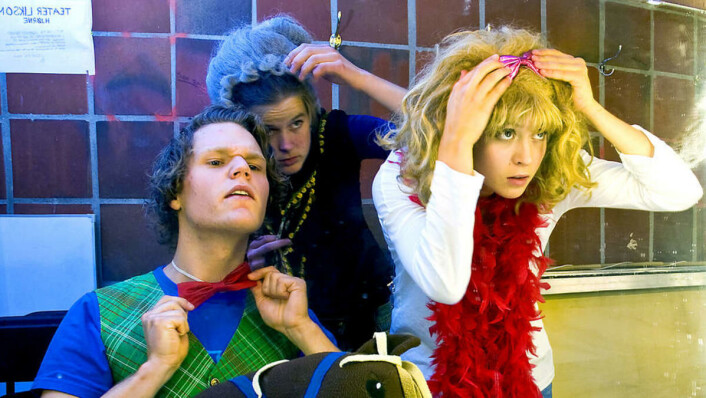 Going out and going crazy was officially allowed again!
When you're feeling extra-creative that day, the bakery also offers plain boller that you can fill and decorate as you please in the comfort of your own kitchen at home. Turn it into your own little home-carnival, gather your family and friends, hop into the boldest costume you can think of, go crazy on decorating the boller and enjoy the sweet taste of the fifth season before Lent start.