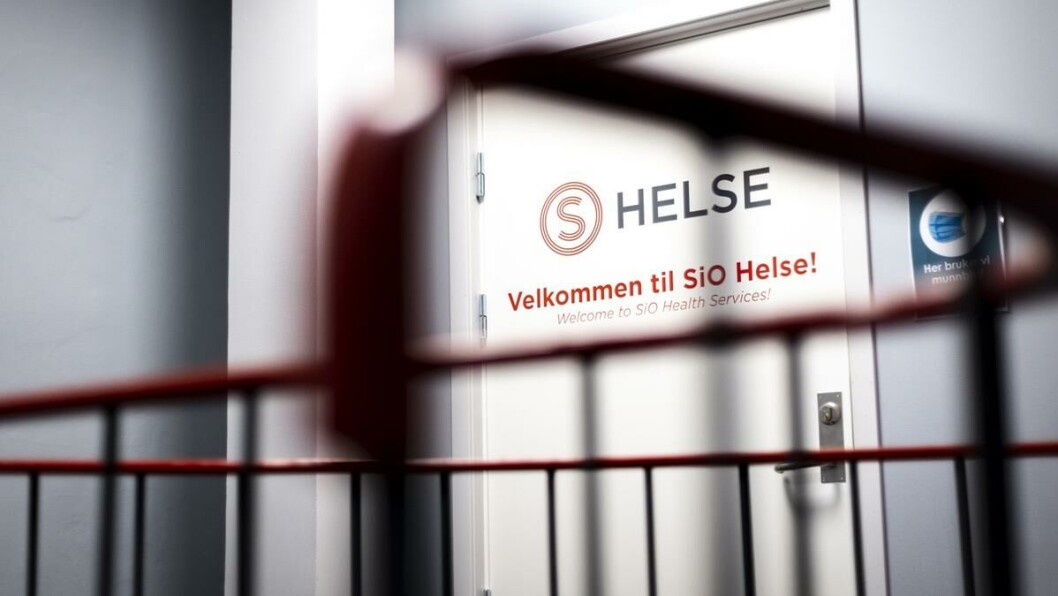 Living with a Long-Term Illness as a Student - How to Access Help?
Coping with an academic workload and functioning in a stressful environment like university can be challenging in and of itself.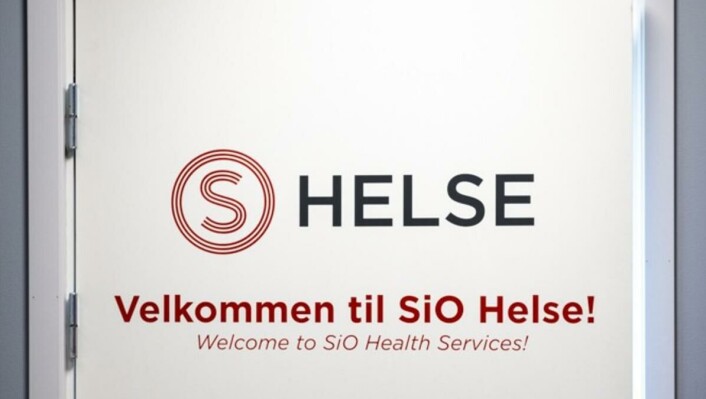 International students face additional challenges brought about a moving to a different country, leaving their support systems behind, managing documentation and navigating a university system that they have no previous experience with. Students who suffer from a long mental illness are especially at risk of having their symptoms worsen or not receiving appropriate medical help. There is no easy solution to these problems, but some of them are made unnecessarily hard to manage due to an insufficient information flow.
Insufficient information
It is difficult enough to be devoid of one's support system, family and friend, and to move to a foreign environment. Students facing mental health struggles can be even more severely impacted. With the decision to study abroad come additional challenges. Accessing appropriate medical care can be a difficult lengthy process. Changing the country of residence means that you must go through it once again- find a new general practitioner who is knowledgeable and helpful, which is unfortunately not always the case, providing the university with appropriate documentation, ensuring that you have continuous access to necessary medication, and finding a new therapist and/or psychologist. Resolving those issues requires accurate information. Despite the increased awareness of the severity of mental health struggles many university students face, and the growing interest in the mental health discourse, we are yet to find a comprehensive guide to managing a long-term illness in Norwegian higher education system.
Accessing medical care
Norwegian health care system can be quite confusing and hard to navigate for foreigners. As it is crucial for students who struggle with a long-term mental illness to know who to contact, what kind of support they can get access to, what the eventual costs can be - the following paragraphs will include some essential answers to the aforementioned questions.
The starting point to accessing medical care is to get in contact with a general practitioner. Everyone who registers their move to Norway is assigned a GP (fastlege). After your appointment with the police, you will receive information (usually by post) about the medical practice you were registered in. You can however change your doctor, for example register at SiO Helse. Ordinarily you change your doctor with the Helse Norge system. However, to access it, you need to have Bank ID. If you can't log in through your Norwegian bank, it is advisable you contact the Helse Norge telephone helpline or use the online chat function for more information about your options. To ensure that your general practitioner has enough information about your condition, it is important that you have as much medical documentation as possible, ie. medical certificates with your diagnosis or information about the medication you're on. It is important that you get your documentation translated if it isn't in Norwegian or English.
It isn't uncommon that managing your illness requires regular or sporadic help from mental health professionals. SiO Helse offers counselling sessions and appointments with a psychologist. Your General Practitioner can also refer you to a specialist if they feel it's necessary. Once your referral is processed, you will receive a letter from the specialist clinic with an assessment appointment date. After the initial appointment, the clinic will decide on the most appropriate course of action going forward, for example setting up regular therapy sessions.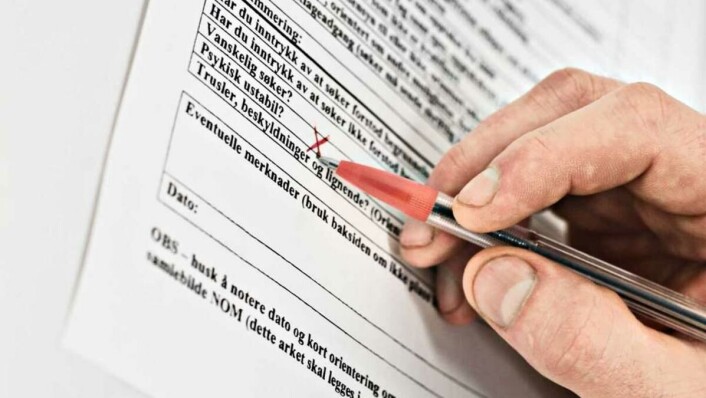 Often pharmacological help is a necessary part of managing a long-term illness. If you need a renewal of your prescription, you should firstly contact your general practitioner, who will be able to assist you. If you are traveling with a prescription medication from abroad, you should make sure that you have the package leaflets with you in case you are asked about it at the border. It is best if you also have some sort of medical certificate that confirms that you're prescribed the medication you have with yourself.
If you are experiencing severe symptoms outside of the working hours of the medical practice you're registered at, you should contact Legevakt.
Ordinarily you should have a Norwegian Personal Number to register with a doctor. However, many international students are not assigned one for months, due to the long waiting times for police appointments, reaching even as long as 6 months. In that case, one of the best courses of action is to contact the SiO registration directly to explain the circumstances and ask for assistance.
Medical expenses can be a significant financial burden for everyone with a long-term illness. Having accurate information about the cost of medication and doctor's appointments can hopefully relieve this stress to some extent. Norwegian healthcare system operates on the basis of deductible payments. You must cover the initial costs of your appointments. A visit to a general practitioner at SiO is an expense of 160 NOK. It cost 375 NOK to see a specialist, for example a psychiatrist. However, after you reach a total payment quota of 2921 NOK in a calendar year, you will receive an exemption card (frikort) and will be exempt from further payments. Some prescription medications are also included in the payment quota - you should ask your doctor if your medication is on a "blue prescription" (blå resept). It costs 100 NOK to see one of the SiO counsellors. However, the maximum combined payment for the counsellor appointments is 300 NOK in a year, so you will not pay more than that, regardless of the number of appointments.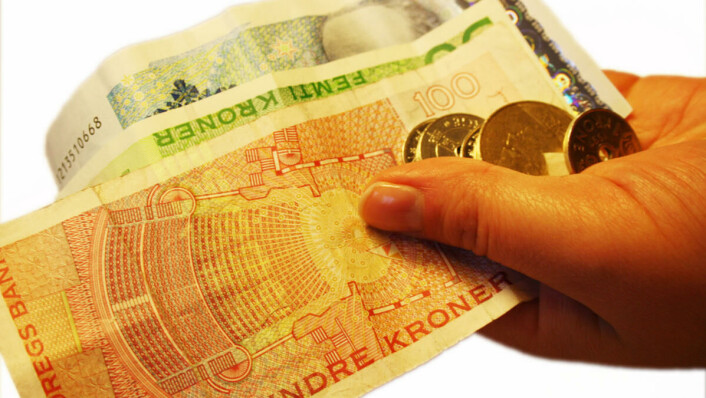 General Practitioner
Therapy, counselling, psychiatric help
Medication
Emergency help
What if you don't have a Norwegian Personal Number?
What about the costs?
Special arrangements at university
Students who are facing significant symptoms of a mental illness, which are preventing them from completing their academic work, may be entitled to special arrangements, such as a postponed coursework submission deadline or a postponed exam. To be able to apply for the special arrangements, you must provide your university with appropriate documentation within a set deadline. According to UiO rules, the documentation must include a signature and stamp from the doctor, show the period and scope of the sick leave, and it must be clear from the certificate that you were ill at the time of the exam. Withdrawing from an exam with a duration of less than one day requires a medical certificate issued on the exam date. The deadline to submit documentation is 3 days after the exam, or before the exam is over, in case of a home exam or coursework submission. If your illness is preventing you from completing your work for an extended period of time, it is possible to apply for a leave of absence from studies.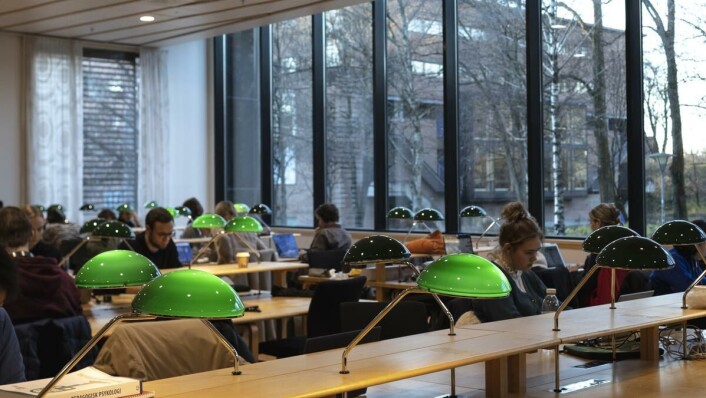 Disclaimer: the information provided in the article is not a substitute for medical or academic advice. Students in need of medical or academic assistance must contact health professional and/or university, to confirm that their understanding of the ways to access help is accurate.