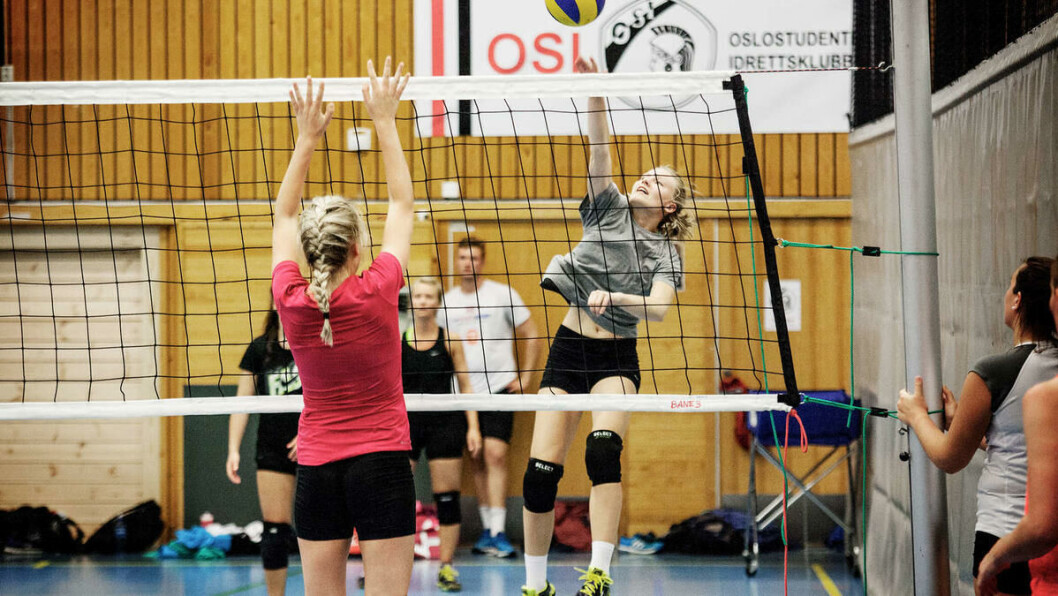 Working out in Oslo
Among others, Norwegians are known for their enthusiasm for sports. Regardless of whether it rains, snows, the footpaths are icy or muddy - you will always find someone working out outside.
During the winter you will find many people skiing, but once that season is over and the skis must be stowed safely at home again, Norwegians tend to take out their roller skis to stay in shape throughout the whole year. Most of the time, however, you will see Norwegians running in the forest, by a lake or on a hiking trail. If you consider yourself to have this Norwegian mentality and you also want to leave the gym for a bit, here are a few varied options to do some sports.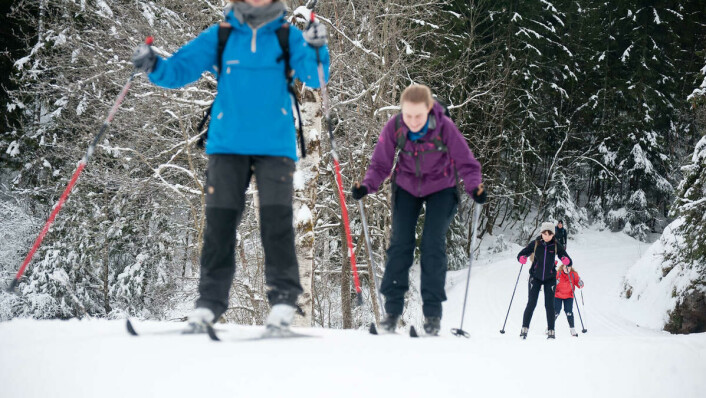 Snø - Indoor Ski Resort
Let us start with something for all the skiing fans. I assume most international students who love winter sports will rent skis in Oslo, but have no idea what to do after winter season. Let me help you out if you do not want to invest in roller skis: go visit Snø. This indoor ski resort is actually a great option for all the people who miss the winter and skis on their feet. You can get a monthly pass for around 330 – 500 NOK depending on if you want it for a fixed term or not. But you can also drop by for a day only and pay approx. 330 NOK. The interesting thing about that indoor ski area is that you can choose between downhill and cross-country skiing. It is also easily accessible by public transport.
Running Track at Bislett Stadium
I am not sure this is a thing in every city, but Oslo offers everyone the use of their running track at Bislett Stadium. So, if you want to feel like a real Olympian, do your next 10k there. Some might even find it easier to keep track of the distance they run because the laps can easily be count.The track is open to the public when it is not used for training or competitions, so do not miss out on that experience. Another thing that might persuade you to do this, is the central location of the stadium: you can either hop on the tram number 17 or 18 or walk from Nationaltheatret, which should take about 15 – 20 minutes.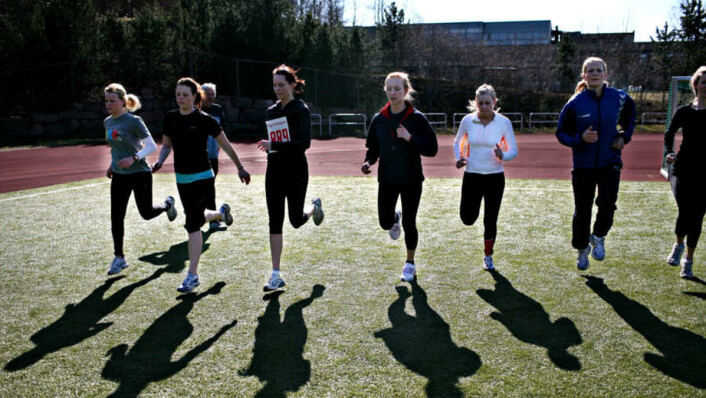 Running Track at Kringjså
If you prefer a running track in a rather rural area, then skip the stadium and go directly to Kringjså. Behind all those student housing units and just next to the Olympiatoppen Sportshotell you will find a running track. It is not far away from the metro, Kiwi is around the corner should you need some sugar and you can always make a small detour to Sognsvann afterwards. The running track is part of the Idrettshøgskole, but nevertheless open to the public. Make use of that as long as you are in Oslo.
Vettakollen Run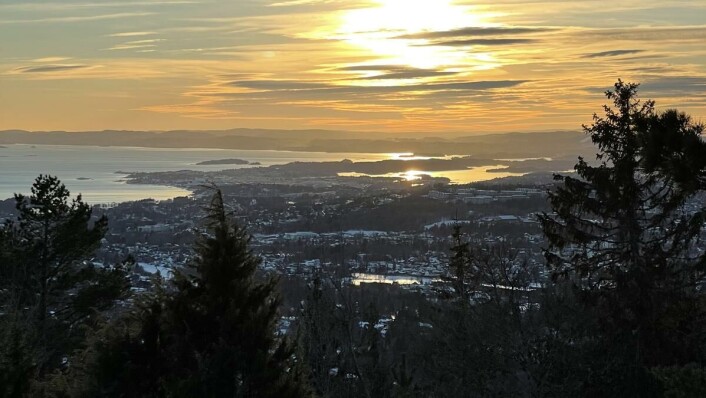 Running on a treadmill or around Sognsvann is all fine, but have you ever tried running up a hiking trail? For that extra burn in your glutes you should definitely run up Vettakollen. At the very end your run will be rewarded with a beautiful view. I am sure most of you have already been there, but how satisfying is it to actually take a rest on top after a workout and just enjoy being on your own for a while? I recommend starting your run at Sognsvann, but also at the Vettakollen metro station for a change.
Calisthenics Parks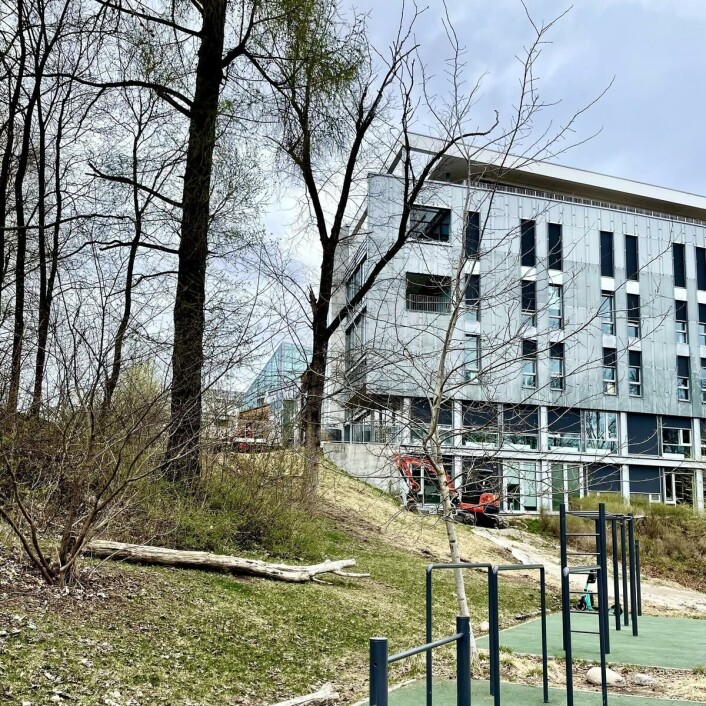 If you are a fan of building strength and muscles and are sick of gyms, you should check out one of the many calisthenics parks of free public gyms in Oslo. If you live in Sogn or Kringjså, you are one of the lucky ones who has a free public workout area just outside your door. But those places are to be found all around the city: you can for example find a calisthenics park by Forskningsparken or near Aker Brygge in Filipstad.
As a side note, do not be afraid of someone judging and staring at you - working out outside in Norway is just as normal as having brunost on waffles.
Ping Pong
Maybe not a workout in a classic sense but if you want to engage in a physical activity with your friends, you should make use of one of the many ping pong tables in Oslo. All you need is your own racket and a ball, and you are ready to go. Both of those can be purchased at e.g. XXL at a reasonable price, but I am sure someone is already in possession of a racket and ball and would be willing to lend them. Just ask around a bit.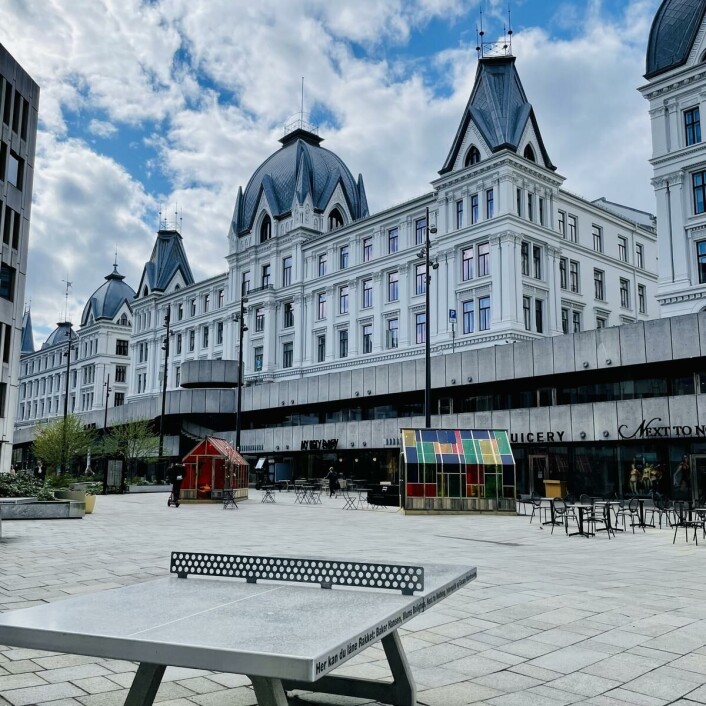 If you prefer playing ping pong in a park, take a look at the tables at Sofienbergparken. And urban setting suits you more? Then do not hesitate to play by the concert hall (Ruseløkveien) or even at the student village Kringjså.
Climbing Gyms
Last but not least, there is the option of going climbing. For that you will find various climbing gyms all around Oslo. Check out the exact location of some of these places and short reviews [in our earlier article](aa).
In conclusion it can be said that most workouts do not even require expensive equipment, and staying in shape definitely does not require a gym membership. Diversify your workout a little and explore different areas in Oslo by doing so. And do not forget to go for a swim in the summer.
P.S. If you actually would like to play some sports, in particular team sports, check out the various associations on SiO's website.