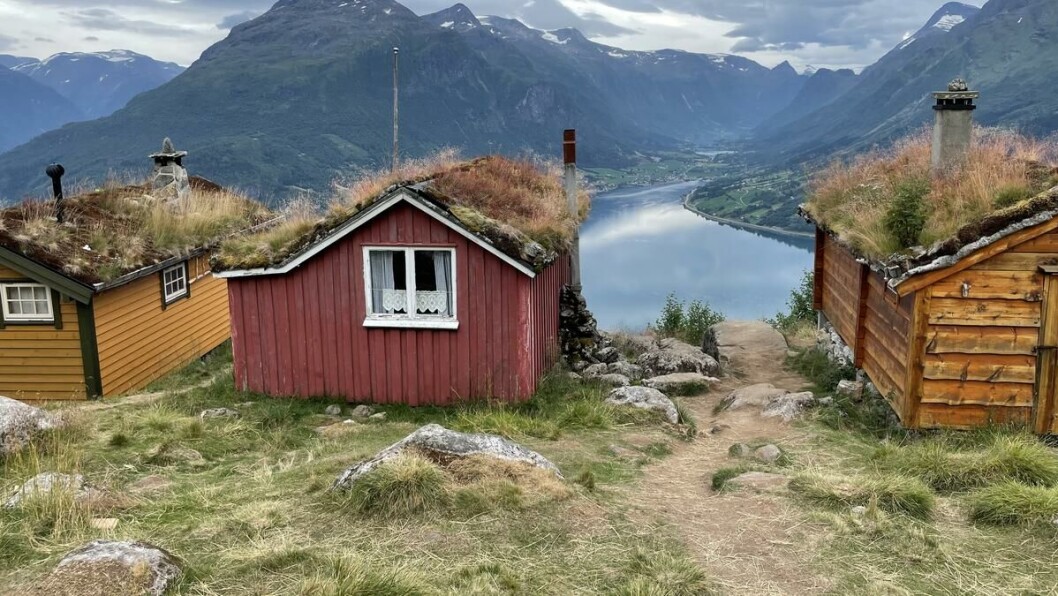 Inter Universitas' Norway in a Nutshell
Have you been longing to explore the natural and urban wonders of Norway, but don't know where to start?
Inter Universitas has you covered! Make the most of the warming weather and returning sunshine by taking a weekend excursion to some of the country's most famous attractions. Below you'll find guides and insider tips from several Inter journalists, who have come back from their journeys with great photos and rock-solid advice to make planning your next trip a breeze.
1. Bergen
Bergen, the current cultural capital of Norway, according to some, should definitely be on your visit bucket list. But be careful - you may accidentally fall in love with the small city atmosphere, narrow cobblestone streets and the picturesque colourful buildings overlooking the harbour. I know I did! Someone mean could say that there's a reason Bergen is on UNESCO World Heritage List (more specifically Bryggen, its historic harbour district), and Oslo isn't. But I'm not that person, I love both cities with an equal, yet different, love.
While you're there, there are plenty of places you should see. By buying just one ticket to KODE Art Museums (100 kr for a student ticket), you get access to 4 separate galleries, all located in the city centre, within a walking distance from one another. Definitely worth seeing, especially since KODE has been making efforts to diversify its collections, including more Indigenous and female artists. You can also visit Bergen Kunsthall, the modern art museum (only 25 kr for a student ticket).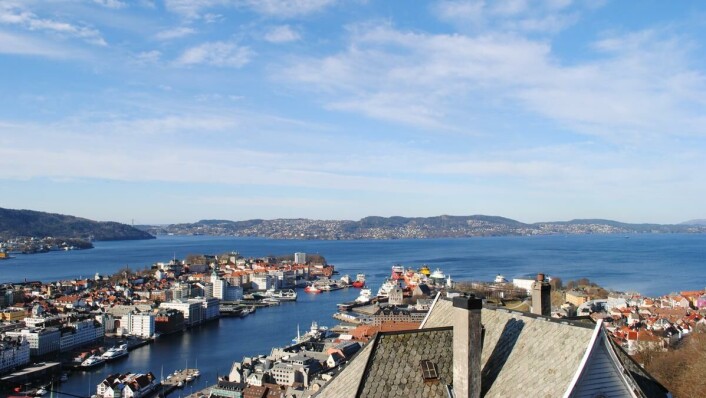 Bergen is also a place to go if you want to see Norway's biggest aquarium (Akvariet i Bergen, 230 kr for a student ticket). And if you want a definitive proof that you're still a kid at heart, go visit the VilVite Science Centre (150 kr on a weekday, 165 on a weekend). Of course, you have to make some time to walk around the city itself, enjoy the restaurants and bars by the harbour and university campus, perhaps go for a little hike. But be forewarned - it may rain! So bring good clothes and good spirits.
How to get there: You can go by plane of course, but I don't think you should. Not only because of the environmental impact but also because the journey is an integral part of the experience. It leaves you with a train or a bus. I recommend the former, as it is a pretty long ride (around 7 hours). However, as my return train was cancelled, I ended up taking the bus as well, and what it lacked in comfort, it made up for in views. You won't be disappointed either way. The ticket costs around 500 kr one way, but the more in advance you book, the bigger your chances of getting a good deal are.
2. Lofoten
The Lofoten Islands or as one might call them the Blue Lagoon of Norway or Hikers Paradise should be on top of your list: beautiful beaches, a fresh sea breeze, endless hikes, mountains as far as the human eye can see and a diverse wildlife await you at that destination. Get yourself some hiking gear, a tent, rent a car and begin your next adventure in the North of Norway. If you like to hike and want to do as many hikes as possible I recommend visiting the Lofoten islands in the summer as the midnight sun will light up the night.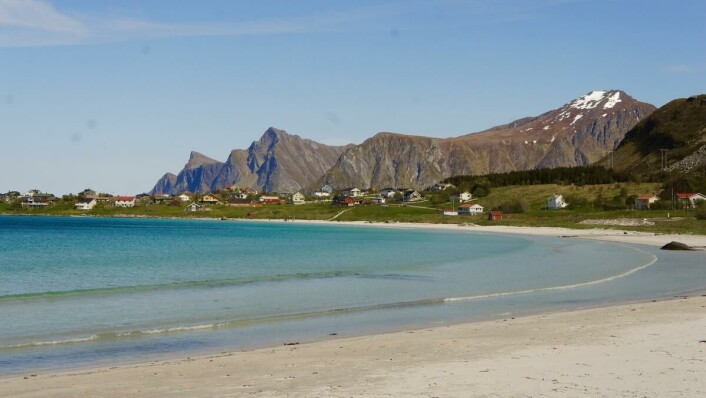 The easiest way to get there is to fly from Oslo to Bodø, rent a car and take the ferry to Å on the Lofoten islands. Å could also be your first destination as it is a very cute fishermen`s village. When going hiking always bring a warm coat – even in the summertime – because it might get quite windy on top of the mountain. And do not forget that no matter how long and hard the hike is – the view at the end is definitely worth it. Look up the Reinebringen, Ryten or Fløya hike and see for yourself. And on your way to Ryten you should also stop by Kvalvika – the Lofoten's most iconic beach.
3. Tromsø
Sometimes described as the Nordic Paris – Tromsø does not need to hide behind names of other cities. With its more than 77.000 inhabitants the city does not seem big, but it is surprisingly dynamic and lively. Located 344 km above the arctic circle, Tromsø is known for its snowy, majestic landscapes, 2 months of polar night in winter and midnight sun in summer and its magical Northern lights. Average temperatures in the winter months are between -2.2 and -6.5 °C and reach in July up to 15.3 °C. I've visited Tromsø some years ago during midnight sun in the 2nd half of June and was experiencing temperatures between 0 °C and +17 °C – being glad on some days to have carried my gloves accidentally, but also enjoying the sun at the southern beach of Telegrafbukta towards the end of stay.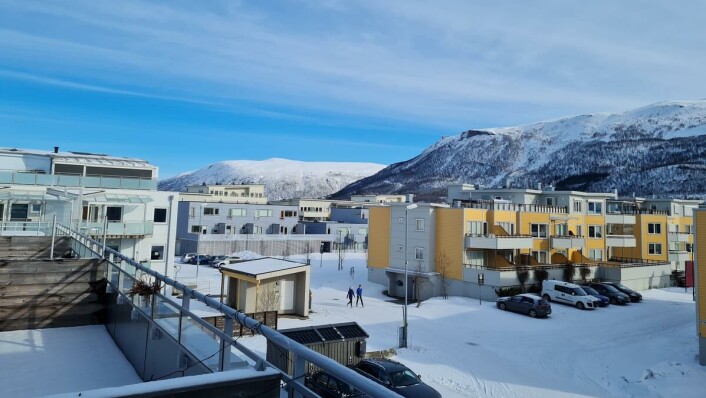 This time I chose the end of March – not sure what to expect weatherwise – and got to experience "April weather" – which means fast changing weather conditions, just more like the winter version. From sunshine and blue sky to snowstorms – there have been all the shades of the North. When visiting Tromsø you can experience wild, beautiful, breath-taking views and nature and go chase the Northern lights, but also have a cozy and fun night in the city! I was quite surprised about the number of bars, restaurants and cafés and the ones I've visited were really cozy (recommend that you visit "Koselig Café" in the city center)! Also you'll find microbreweries, museums (free entrance to some of them with your student ID) and shops. Tromsø is also home to Norway's Arctic University with more than 15.000 students.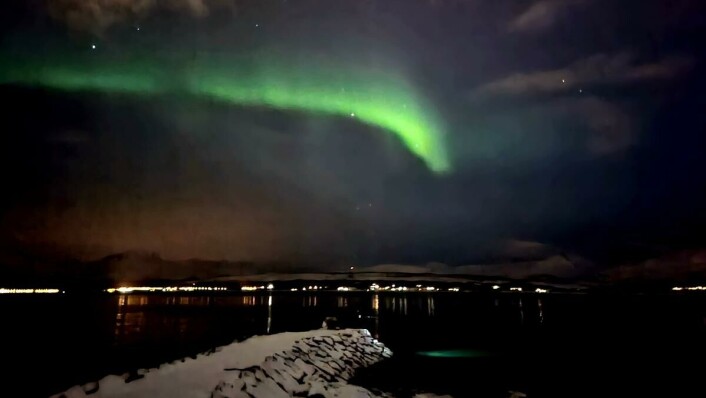 Tips for places to visit: city center with all the bars, The Arctic Cathedral on the way to Fjellheisen for the unique view and Telegrafbukta for a bonfire or chasing the Northern lights in winter or BBQ and volleyball in summer.
4. Roadtrip: Ålesund, Geiranger, Loen etc.
Norway is known to be the land of fjords, and those few destinations definitely prove that. Ålesund is located on the west coast of Norway and at the entrance of the Geiranger fjord, and therefore the town offers breathtaking images of the surrounding islands and fjords. Just climb up those few stairs to Fjellstua viewpoint and enjoy the panoramic view. However, your journey should not end there. Rent a car and explore places nearby. Geiranger should be on top of your list as it is the most iconic fjord in Norway.
To see the fjord as a whole I recommend hiking up to Vesteråsfjellet viewpoint and who knows, maybe you will be lucky and will get acquainted with a few goats and alpacas on your way. To actually get from Ålesund to Geiranger you should definitely take a little detour and drive up Trollstigen – one of the most famous tourist routes in the country. If you want to know why, look it up and see for yourself. Hopefully, you will not get dizzy during the ride. Yet, your last stop before going back to Ålesund and taking a flight back to Oslo should be the little town Loen.
It is intriguing for a few reasons: firstly, you have the chance to swim in the lagoon-blue and icy-cold Lovatnet which actually has multiple streams from the Jostedals glacier. And secondly, you should not miss the hike to Rakssetra. The hike takes only around 45 minutes, and the colorful cabins that await you at the top. The stunning views do not disappoint.
5. Stavanger
Norway's welfare state would not be where it is today, if it was not for a small city just a 45 minute flight south-west of Oslo. Stavanger rose to wealth as the «oil capital» upon the discovery of vast natural gas and oil fields in the North Sea roughly 70 years ago. Today, it is a beaming city, perfect for a weekend-trip as it attracts no longer only investors eager to get their piece of the cake that is oil-revenues. The pastry to be found in the numerous cozy café's nestled in the so-called «Fargegate» are much more appealing for students as the prices for the little indulgences are reasonable.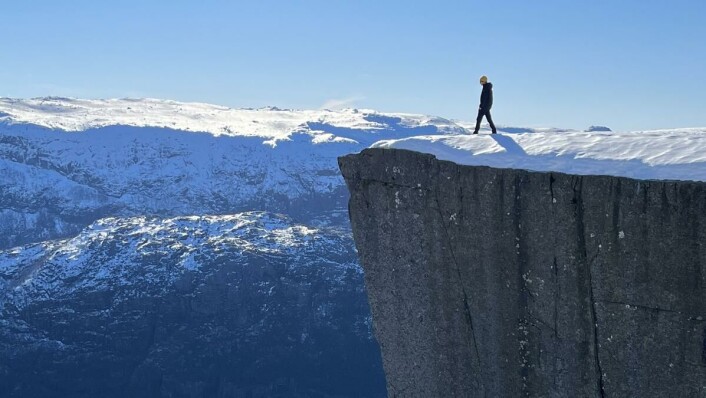 Wanting to burn off the extra-calories from the cake? A trip to the impressive Preikestolen will not only take the weight off, but also your breath away. If the weather-gods are not in your favour, the classic tourist-path will lead you to the oil museum in the harbour. But just a short bus-ride outside the city centre the architectural and artistic gem that is the "kunstmuseum" (art museum) can be found, where the self-service café invites you to sip on a cup of coffee and do origami under the glass roof.
If you missed to get off the bus at the museum, do not worry. The same bus will take you to «Sverd i Fjell», an impressive Norwegian take on the legend of King Arthur. Wanting to celebrate just like the Vikings after the coronation of Norway's first viking king Harald Hårfagre, which this site commemorates, will not be a problem in the city that undoubtedly is one of the party-hotspots for students in whole Norway.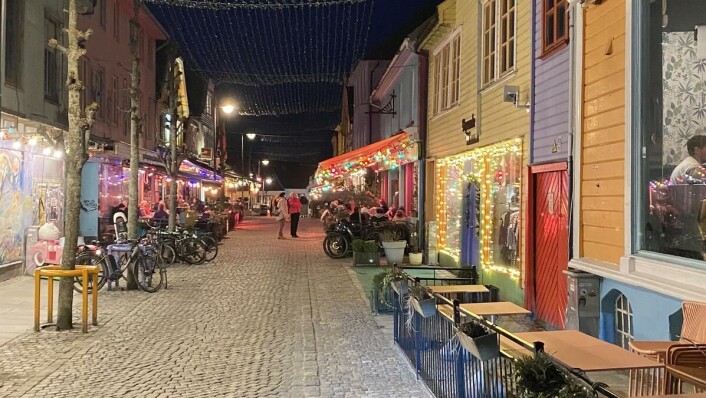 Back in the city centre, the harbour is full of numerous bars and pubs, turning the somber town into a buzzing place for everyone up for a fun night. The memories you can make in Stavanger will be as colourful as the string lights outside the bars.
6. Åndalsnes
Åndalsnes is undoubtedly one of the most beautiful towns to visit in Norway. Located in the huge Romsdalsfjord, Åndalsnes is known as the mountaineering capital of Norway and sometimes referred to as "the alpine village by the fjord." Its long mountaineering history attached to its scenic mountains, rock walls and sweeping valleys, and the Norsk Tindesenter in the town's centre provides plenty of information for those interested. A highlight is the Romsdalseggen hike, which takes you along a 970m high ridge over the town and provides unbelievably amazing views. If the walk up is a bit tough, you can opt for the cable car up to Mount Nesaksla where a contender for the world's most scenic restaurant is located.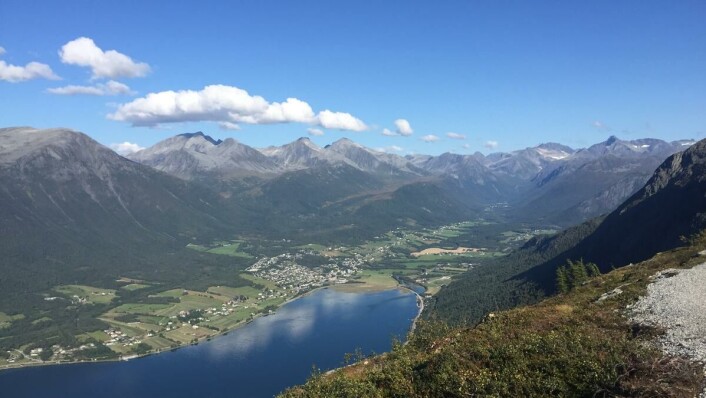 If you're visiting in winter, you can try out ski-touring on one of the numerous forested mountain trails.
It might not be as well-known as cities like Bergen, Trondheim or Tromsø, but Åndalsnes offers all the benefits of a town along with the beauty and open space of nature and is well worth the visit.
7. Kristiansand
Not far enough away for taking the plane, a bit too far for a «quick» train ride: Kristiansand. Not to be mistaken with Kristiansund, that is to be found some 900 km farther up north. The former, a quaint town, does not necessarily need to be on the top of your travel bucket list for Norway. It may convince with its tranquillity, standing in stark contrast to other smaller cities like Stavanger or Tromsø. Yet it does not evoke the «hyggelig» feeling just as Tromsø, the quiet pearl in the north. Kristiansand's main street comes close to the one in Tromsø, lined with shops and restaurants of international brands.
The biggest square is occupied by the free-standing church made of brickstones, letting it appear a bit lost. The interior in god's house is worth a visit, however not particularly distinct from any other common church in Norway. On another note: getting in could prove difficult due to the restricted opening hours, going there by chance will most likely result in you standing in front of closed doors. Still, you can get a more intimate look at it from the museum of contemporary art, which is located on the top floor of the town's library, giving its visitors a new perspective on the churches' exterior. Students are exempt from paying an entrance-fee for the museum. A wooden structure awaiting in the entrance hall invites you to sit down and stick your nose in one of the numerous books and catalogues of former exhibitions.
After having seen all of the in total 3 exhibition rooms of the museum, why not spend some time among the (mostly Norwegian) books? After all, there is time to fill when in Kristiansand as its tourist-attractions can be counted on one hand.
Embark!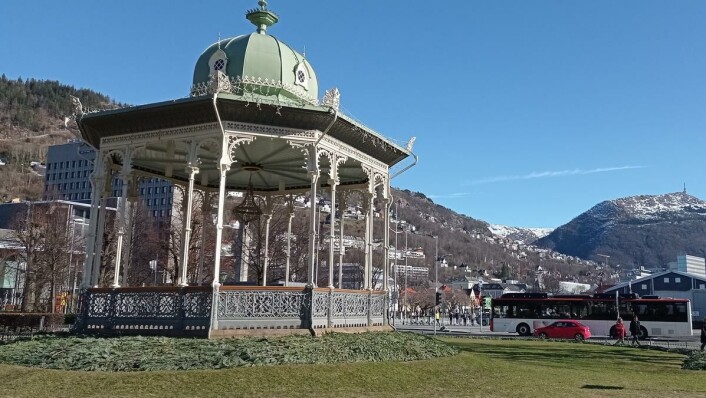 From cities like Bergen and Stavanger, to smaller gems like Loen and Åndalsnes; from the South in Kristiansand, to the North in Tromsø, there is so much of Norway to discover during your exchange. Beaches and mountains, delicious food and sublime art await you in a rich culture carved from rock and ice. Now that we've enticed you, where do you plan to start?