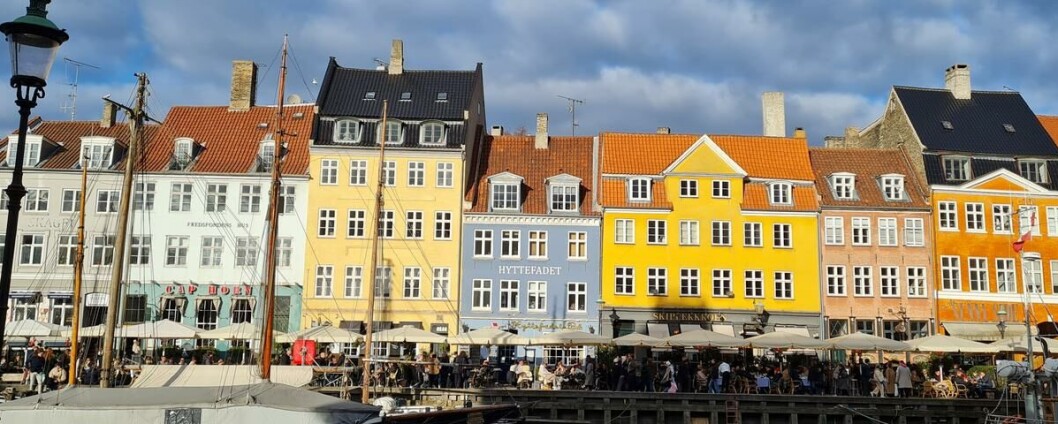 Weekend Trip to Copenhagen
When talking about Scandinavia, we picture that it's in general very pricey to travel around places which is – compared to many other places even in Europe true.
However, it is possible to travel on a budget and at the same time even try to make it as sustainable as possible.
How to get there?
Most people would probably consider flying from Oslo to Copenhagen, as it is indeed much shorter. However, it is worth it checking out the bus connections! The advantages are obvious: it is usually much cheaper, especially when you would like to travel with more luggage than just a "personal item", and so you can take way more luggage with you to Copenhagen and especially back to Oslo. And of course, it is also contributing way less to your ecological footprint. Taking a bus instead of a plane to Copenhagen, will save approximately 115 kg CO2 (which means a reduction of more than 75 %!).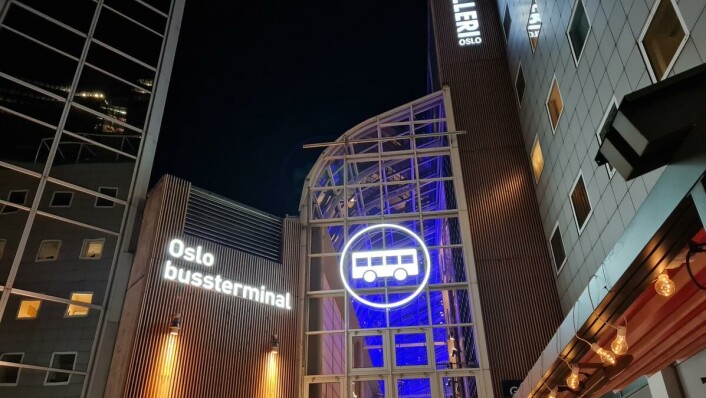 There are overnight bus connections – I took a bus departing 22:55 from Oslo bus terminal (just a few minutes of walk from central station) and arrived on time at 6:55 in Copenhagen – Ingenlevsgade, which is also not far from the central station. The journey back was almost the same for me – everything just an hour earlier. Travelling this way, I could save money on another overnight stay while having a whole long day in Copenhagen when I arrived. To be fair, I had a very calm night, and could sleep quite well, but still was tired.
So after the first couple of hours, when I was able to check-in, I took a nap. But that was also good to be fit for my evening plans. Both bus tickets together costed me 848 NOK (as of February 2022), and therefore about half of what the flights for this weekend would have been.
Where to stay
Copenhagen has many different options where you can stay according to your personal budget and preferences. Check the usual websites, but once you found something that you like, it might also be worth it checking the actual website of the place (if there is one). Some hotels and hostels offer cheaper accommodations if you book directly as they safe fees this way, which they are usually paying for being listed on bigger search portals.
My place of choice was "Sleep in Heaven" in Nørrebro – an alternative district with many cozy cafés, take-aways and restaurants for any taste and budget, second-hand shops and places to enjoy the sun. "Sleep in Heaven" is a hostel, which offers dorms of different sizes, but also some private rooms. I stayed in a 12-bed-dorm and was surprised how considerable everyone actually was.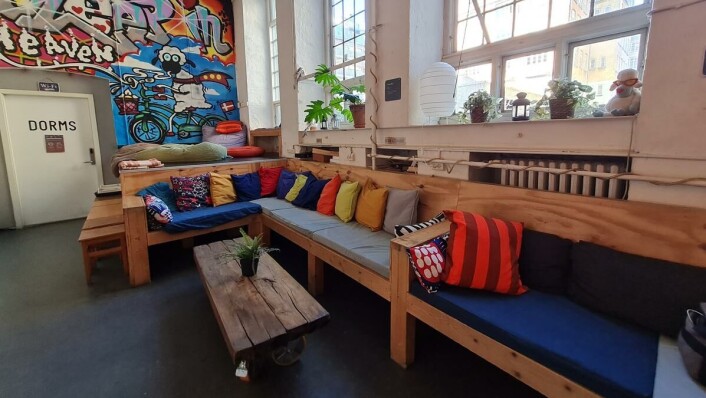 The rooms also had lockers for each bed that can be locked with the room card. In the evenings I liked to spend some time in the lounge – either to have a drink with my friend who stayed at another place or to work a bit. The reception works also as a bar serving some gin tonics, beers and a selection of other alcoholic and non-alcoholic beverages along with some snacks.
For breakfast it was possible to order a simple breakfast for 45 DKK. I didn't use this service because there were so many other places I wanted to try, but it is good to have that option. In addition, two supermarkets were just around the corner (Netto & Aldi). This hostel doesn't have a kitchen, but there is a microwave, a toaster and some dishes, so you can enjoy a snack and even heat it up.
All in I really liked the atmosphere, location and all the cute little tips for Copenhagen spread all over the lounge area. The overall costs of two nights at the hostel were around 500 NOK.
Vegan food places
Copenhagen is a heaven for a real foodie no matter which kind of diet you prefer. Some sources say that there are more than 1.500 restaurants in the city area which makes it really difficult to actually decide there to go and what to try.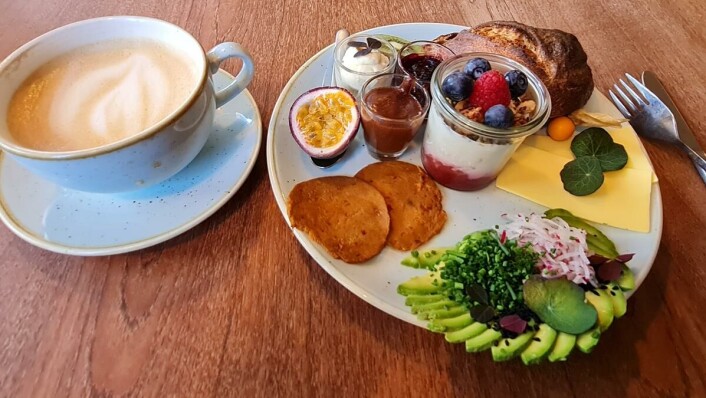 I arrived in Copenhagen at 7 am and was craving for a coffee and nice breakfast. Since check-in at the hostel was at 2pm, there was also no option to just go there and catch some more sleep immediately. The place of my choice was KAF – a cozy Scandinavian style café which luckily already opened at 9am and just about 900 meters away from the hostel, where I could leave my backpack before strolling around the district. Everything in the café is vegan and it looked delish! I chose the breakfast plate "Kafs komplet" for 129 DKK (~167 NOK) including a sourdough bun, butter, cheese, homemade nut spread and jam, cold cuts, avocado, some fruit and chia yogurt with berries & granola. Together with a café latte a wonderful start of the vacation.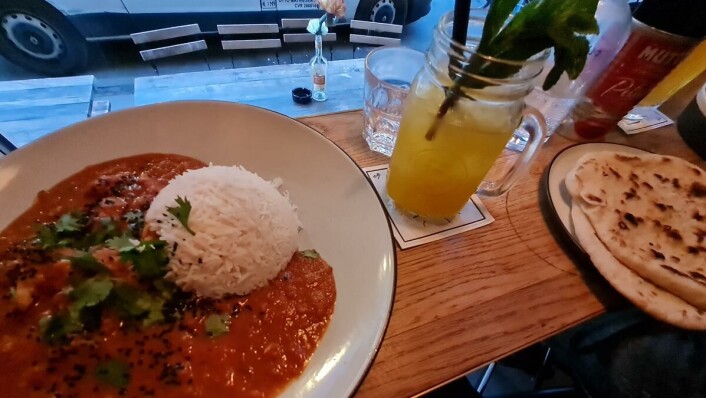 The breakfast filled me for quite a while, but after hours of strolling around Nørrebro, a short nap in the hostel after checking in and meeting my friend who now joined me, it was time to find a nice dinner to prepare for the rest of the evening. We chose Flavour Bastards, just some streets away from KAF or my hostel. As many restaurants, which we passed by, it was quite packed or tables were reserved in 1-2 hours. But we got a spot at the table looking out of the window. I ordered the vegan "Butter chicken" with rice and naan for little more than 100 DKK (~130 NOK) along with a homemade lemonade, and both were really tasty. It was a perfect dinner before going out.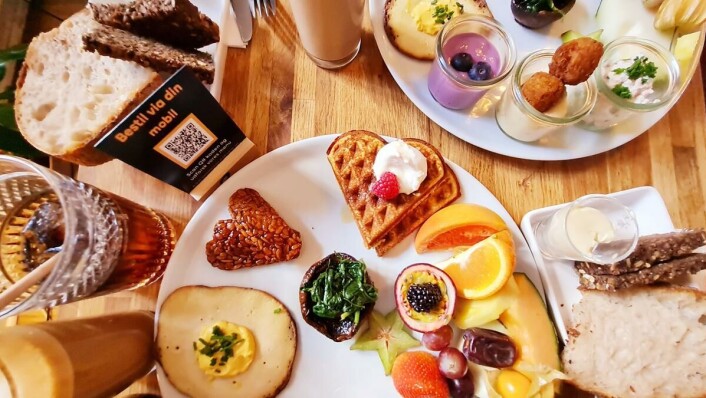 Probably my favorite discovery of that weekend. We already passed by on Friday and decided to check it out for breakfast on Saturday. We were a bit confused when we came as it was still so empty (in contrast to the evening before when the place was packed). After a while we decided to go inside as the interior, and the brunch plate just looked too promising. The weekend brunch included ovenbaked Portobello with blanched spinach, hummus, veganized egg with chives, tempeh bacon, quark cheese with radish and chives, fried veggie croquettes, bread and butter, blueberry yogurt, various fruits and waffles with maple syrup. I just let this list and the photo speak for itself. We felt in heaven. All this for 149 DKK (193 NOK). Beside of the wonderful brunch, the place serves mostly pizza. For sure also worth trying out!
We've been craving some thai food for Saturday evening and were lucky to stumble upon this place just next to my hostel. The restaurant is a kind of classic place where you can get thai dishes with and without meat, main dishes starting at 90 DKK (~116 NOK). The place is very spacious, and therefore it was easy to get a table and no stress in staying longer to just enjoy another drink after a meal. A bit hidden this was really a gem that I really liked. Reasonable prices, friendly service and tasty food.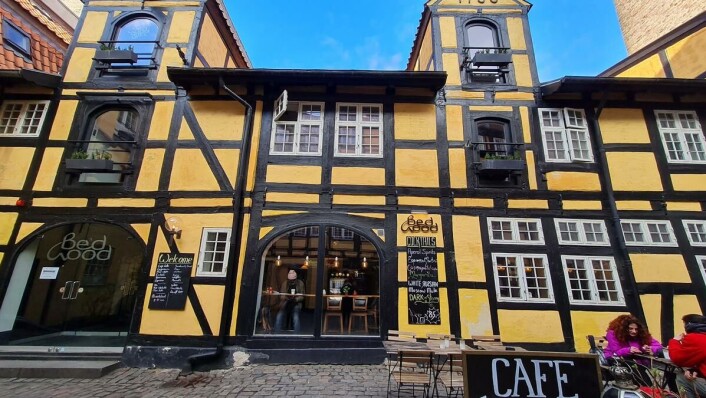 There are also way cheaper options when you for example go for falafel or other take-aways. We however ended up being very satisfied with two meals per day and this was our kind of special treat. However, a special tip for you that I had on my list but didn't manage to fit in: One Bowl – a plant-based restaurant which is currently open on the weekends and run by volunteers. The meals are changing and the motto is "pay what you feel". Their Instagram page looks amazing and I definitely gonna try to get there next time.
Shopping
My personal shopping was limited to some items at Aldi – as German I really miss having Aldi or Lidl in Norway, so this opportunity made me happy. But beside of that Copenhagen offers a great range of second-hand and sustainable shops. You will find a big variety just walking around Nørrebro, but other districts offer a lot too! Just to name a few shops to check out: Prag, Wasteland, Reseller, Veras, BauBau and many more!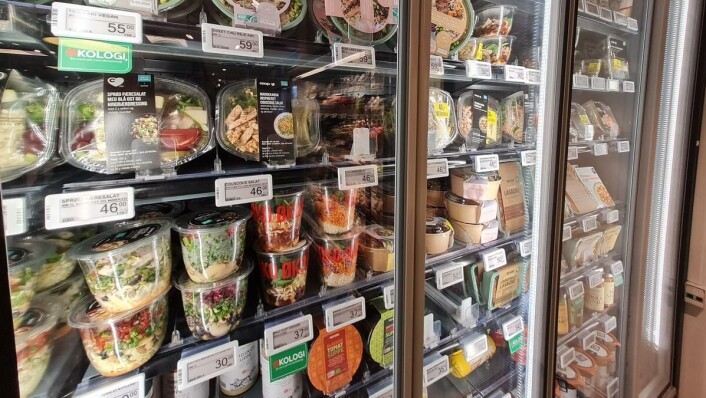 When chasing for some organic, healthy and vegan snacks and meals I can recommend you to drop by the store called "Irma", which you can also find spread around the city. There you can also find some pre-made meals for the microwave that you can heat up in the hostel once you decide to not eat out (which is really difficult in Copenhagen, but the student budget also does not allow to splurge endlessly). Of course, you can also find a good selection of oat or soy milk and some other vegan products in normal supermarkets.
If you are looking for zero waste products, you should definitely check out Løs Market for all kind of hygiene, food and household products.
Another store that I discovered on my walks through Nørrebro is Spidsroden, which is describing itself on the website as Denmark's first, biggest and only 100% vegetarian shop – along with food, they also sell cosmetic and household products and the shop looked very inviting.
Sightseeing
When visiting a city for the first time, you can easily spend a lot of money on museums and exhibitions, which may for sure be worth the money. But we are here to tell you what to do, when your bank budget is rather tight.
First of all, discover the area where you stay or any district in the city center while walking the streets. Copenhagen seems somewhat bigger than Oslo, so be prepared for longer walks, but the more you walk, the more you can see! Take some snacks and a bottle of water and enjoy the journey. Quite touristic, but worth to see is the postcard view of Nyhavn.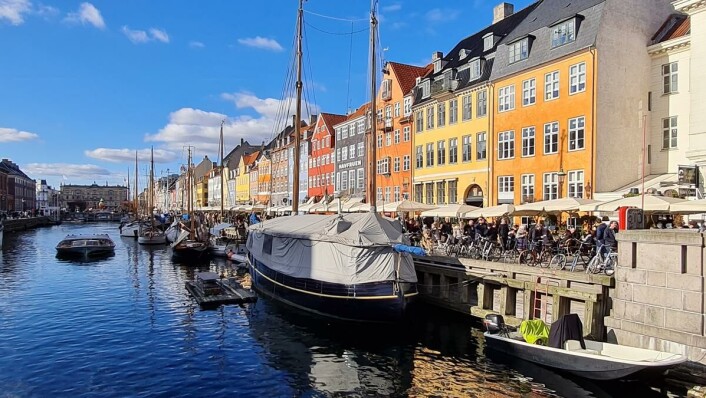 A bit more unusual is the Freetown Christiania where you can also find affordable vegan food – just be careful to follow the rules and to inform yourself about this special place before you go there for the first time. If the sign says that you shouldn't take pictures, you actually probably better shouldn't.
As in many other bigger cities, you can find Free Walking Tours also in Copenhagen. The tours can take up to several hours, and in the end you are welcome to give the guide tips, which is appreciated.
Beside of all the sights that you can google and visit by yourself, probably one of the coolest free things you can do in Copenhagen, especially during summer - you can rent out a kayak for free and in exchange you collect trash in the bucket that comes with the kayak. A fun way to make the planet a little bit cleaner! Read more about it here.
Enjoy your next trip and have fun exploring beautiful Copenhagen!