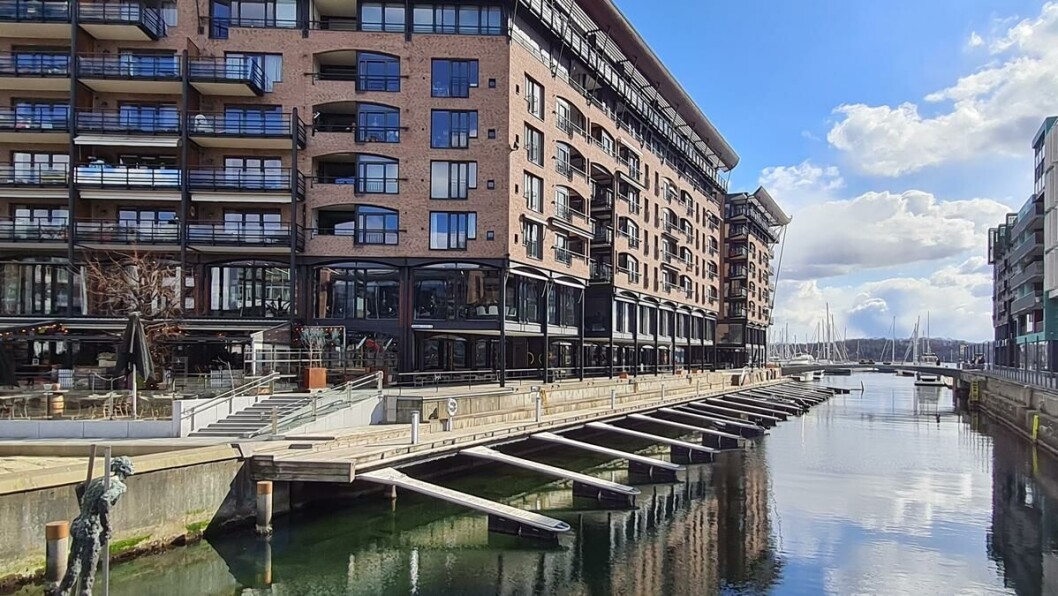 24 Hours Oslo - How to Make your Friends Fall in Love with your New Home?
While you are in Oslo, hopefully some of your friends or family will make plans to visit you in your new home.
While some stay for a week or couple of days, sometimes they also may choose a short visit on the weekend. And while they are able to spend only a day or two in Oslo, you may feel that you want to make them fall in love with the city as much as you (hopefully) did when you arrived. Here are some rescue tips for you to make the short visit unforgettable for your visitors.
Aker Brygge
A classic, so to say, but definitely rightly so – very famous among tourists, but also locals. Grab your friends and take a walk along Aker Brygge – stop by at Bollebar (next to Nobel Peace Center) for a yummy bolle and a coffee and walk all the way up towards Astrup Fearnley Museum of Modern Art and beyond there, if the sun is out - just sit down and enjoy the warming sunbeams while watching the fjord, and maybe even the swans. Aker Brygge works any time of the day – so just grab a coffee and get there to show your friends the magic right in the heart of the city!
Island Tour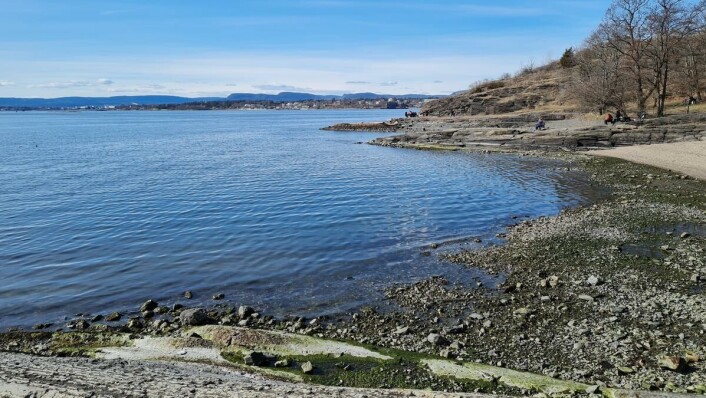 From Aker Brygge you have several options – I absolutely recommend you an island-hopping tour or at least take the ferry to Hovedøya, which is just 5 minutes away from Aker Brygge. The islands are the best proof for how easy it is to get from the city life right into the nature. You can have a lovely walk, passing the monastery ruins and enjoy a picknick or – if you are lucky and it's open – get a coffee and an ice at the cute kiosk on the island. Hovedøya made me fall in love with Oslo on my very first visit, and I really recommend this on your little city tour.
Oslo Operahuset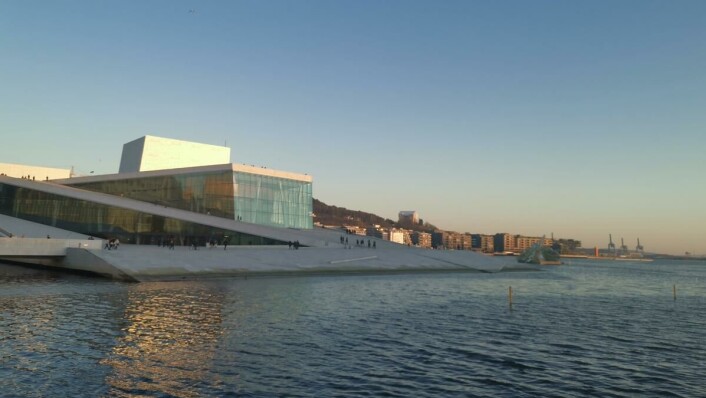 Coming back from the islands, you should definitely walk further East towards the Deichman library, Munch Museum and most of all towards the Opera house. Maybe you can schedule it towards the sunset, so walking on the legendary roof of the opera you can enjoy the city and fjord view at once. When weather is not so comfy, you can also visit the library and enjoy the view on one of the upper floors or just chill there with a book of your choice while recovering from the many steps you might have done by now. If you and your friends have more time, a visit at the newly opened Munch Museum and the view from one of the highest floors is of course highly recommended, but will take you some more hours – so it`s a bit trickier on a short visit.
Peppes Pizza
Of course, there are many other places to go for dinner when visiting Oslo like the food courts in Oslo Street Food or all the many restaurants and cafés around the city. But since we are in Norway and Norway surprisingly has the highest pizza consumption per capita in the world (about 5 kg each per year!), even before USA and Italy itself, you probably should go for the classic pizza experience and share a large pizza at Peppe's Pizza. There are many restaurants spread around the city (and country), you can go for example for the one next to Nationaltheatret.
Extra tip: use the student discount when dining out there.
Sognsvann & Vigelandpark
If you live in one of the student villages Sogn or Kringsjå, it is a great idea to start the day with a walk around Sognsvann – a beautiful lake surrounded by magical forest and beautiful in a different way all year around and afterwards hop on the subway till Majorstuen station, [grab the best cinnamon bun in the city at W. B. Samsom](aa).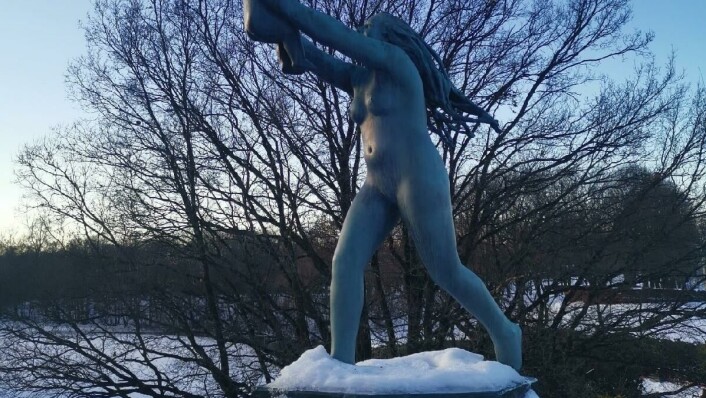 You'll find one of the many bakeries directly by the metro station and walk a few more hundred meters to the Vigelandpark, which is famous for its unique collection of sculptures presenting human beings in all kinds of shapes, actions and settings. The opinions of people about the park can be very diverse, however I think this is what art is for – it may inspire you and may be controversial at the same time.
Discovering Grünerløkka
If your guests happen to visit Oslo on a Sunday, you should definitely check out if the handmade and flea markets at Ingensteds and in Grünerløkka are open. You can perfectly combine a little sustainable shopping tour of unique Oslo souvenirs with a stroll around trendy Grünerløkka. But be aware that most sellers might ask for Vipps, so if you don't have it, have at least some cash with you (or a friend who has Vipps). Grünerløkka has some kind of a Berlin Prenzlauer Berg vibe as my friends said, which is probably true and is just the place to be on a sunny Sunday afternoon – with all the little parks, cozy cafés, second hand shops and restaurants it`s worth a visit also on weekdays of course.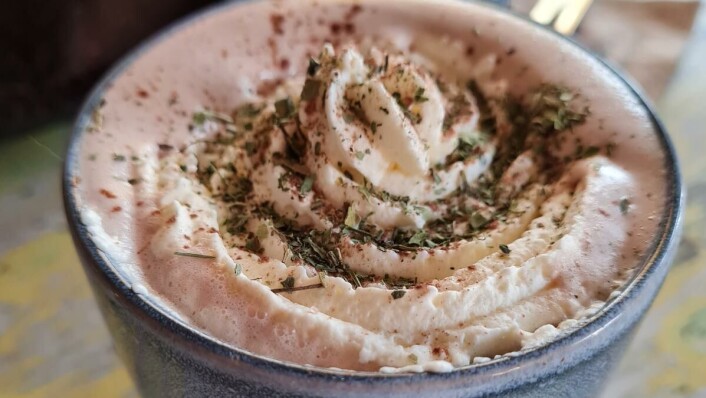 On a colder afternoon, I recommend that you drop by at Cocoa Oslo (next to Birkelunden tram station) for hot chocolate of your choice (how about mint or caramel hot chocolate?) and different delicious toppings. Mathallen at Vulkan area is just a little walk away. You can find all kinds of little fancier food here. I highly recommend the donuts. While they are not super cheap, they are super delicious and may fill you for a couple of hours while still being cheaper than a normal lunch meal. Take your snack out to sit at Akerselva and listen to the little waterfall next to the old silo, which has been transformed to one of the coolest and most unique SiO dorms.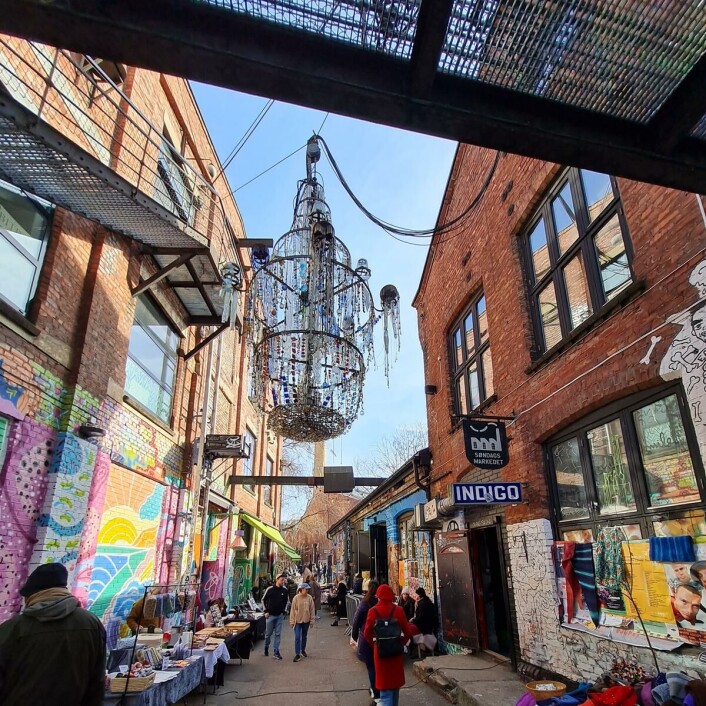 From Grünerløkka you can easily walk down to the city center and walk up Karl Johans gate towards the palace or take the metro to Holmenkollen for another majestic view over the city. Pretty sure, your friends in family will be enchanted by beautiful Oslo by now and ready to book the next trip to visit you.