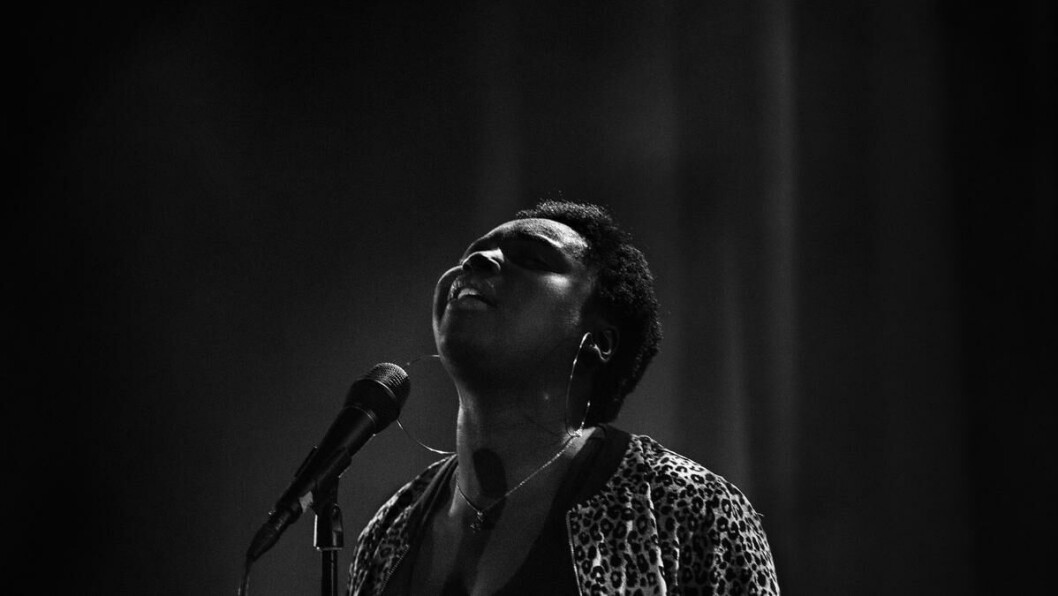 Who run the world?
GURLS!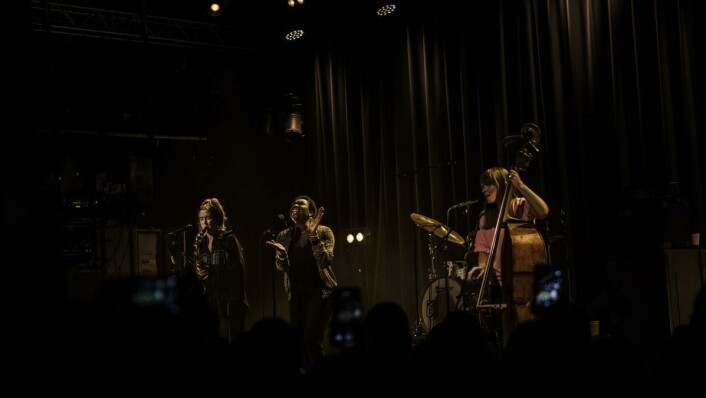 GURLS
Where: Parkteatret
When: September 16th
The expectations are hot in the air at Parkteateret. The hall is filled to the brim, despite Kings of Convenience in the speakers. When the most hyped jazz trio in the country enters the stage to TLCs "No scrubs", the vibe is set. However, TLC needs to depart in favor of Hanna Paulberg's saxophone, Rohey Taalah's rich vocals and Ellen Andrea Wang on contrabass and chores. The first harmonies give me goosebumps through my woolen shirt, and there is no doubt that this will be a good night.
\"Oh my god, you guys are amazing\", Paulberg says with a deep voice, and the audience answers: "You too!". Despite being a singer-songwriter and a goddess on saxophone, Paulsberg is also doing most of the talking on-stage. With a lot of charm, she tells the story about the meat loving Austrian she met in Dublin, which became the inspiration to their first single "Pork chop lover". ("We need to send him a thanks. Without him, we probably wouldn't be here now")
Have you seen our other latest review? Genuine and Sassy with OSI Dance
Taalah's powerful, pure vocals and expressive face seem like they were created for this stage. "Oui" is a performance of facial expressions, and it's a joy to watch it. Wang is the calmest of the three, but that doesn't put her in the background. All three of them have their own individual style, expressions and personalities which complete each other and collaborate in a way that's rare in stage art.
Given the musicians' talent with contrabass, vocalist and saxophone, they make up an astounding trio. You simply don't lack anything. After a while, the drummer Elias Tafjord enters the stage, suitably clothed in a leopard shirt and shows himself to be steady and snazzy through several songs. The trio are all fine on their own, but they also give space to guest vocals by Emilie Nicolas. She enters the stage twice, the crowd goes wild both times, and she sings as beautifully as always.
When the second extra number, \"The Love Seed\", starts, a crew of young "gurls" enters the stage from the sides. They all play trombone and tuba– with some choirs in addition. The mood is good, and no one remembers that its Sunday night and that we are actually exhausted. Not even a reviewer with a beginning of a cold and three hours of sleep the previous night. Thank you gurls!
Check out our latest column: A closed country with open-minded people