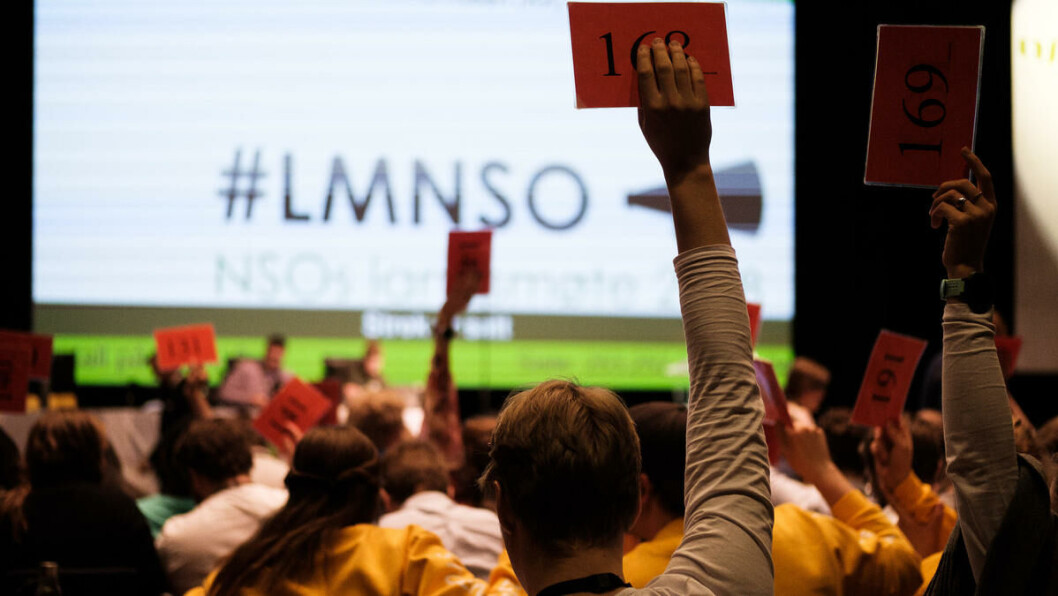 Here are the most important points to take away from last week's NSO national meeting
TØNSBERG / OSLO (Universitas): Universities' organizational model, the rights of full-time students, diversity: these are the student issues the Norwegian Student Organization (NSO) will fight for in the year ahead.
NSO's spring summit is over, and Universitas asked the leader, deputy chairman, and executive leader about what they think were the most important resolutions to came out of the yearly meeting.
«Equal access to education, better rights for students and a solid boost for student economy are among the things our action plan will focus on,» says Håkon Randgaard Mikalsen, Chairperson of the Norwegian Student Organization (NSO).
Don't miss: NSO speaks up for international students
Clear ambitions
Mikalsen will lead the new NSO council, coming to effect July 1, 2018. He believes opposing the university organizational model will be one the most important things NSO will face in the future.
The corporate model was proposed by the Ryssdal committee fifteen years ago. It argued for Norwegian universities to increasingly be run as independent companies, which at the time was met with resistance. However, the debate has once again resurfaced, as discussions regarding reorganization of universities and colleges has been taken up in the recent governmental declaration.
«We believe autonomy is not the same as privatization, and are sceptical that changes in legislation could allow universities and colleges to collecttake tuition fees from students,» stated Mikalsen.
NSO adopted a resolution against the business model, stating: «A detachment of institutions from state government will lead to a less coordinated and cooperative education sector».
To avoid the model being introduced, the NSO council must first and foremost obtain a spot in thee investigation that will assess the organisational model in higher education.
«If we get shut out of process or overrun, we will protest. It won't be possible to ignore,» Mikalsen said.
A focus on full-time students
Marte Øien, NSO's newly elected deputy chairperson underscores that the NSO summit set a solid plan in motion n and is personally looking forward to implementing it.
Øien highlighted a focus on full-time students. She emphasised the importance of full time students having the opportunity to solely focus on their studies, rather than also being part-time employees, saying it is beneficial to both the community and students as individuals.
«Today, students who don't work alongside their studies live below the poverty line. We cannot accept this,» she says.
Furthermore, she says NSO must ensure that students experience a safe and proper learning environment that satisfies the various conditions and needs of students.She believes that tackling such matters will improve student life, and give way for students to master, thrive and succeed in their studies.
Inclusion and mobilization
Mats Beldo, NSO's current chairman, is most pleased with the point on organizational development, with special regards to management and involvement within NSO.
«I think it's very important to look at how we can include and mobilize the multitude of dedicated students in the organization. Every organization should undertake such reviews on a regular basis,» he says.
He believes the summit has adopted a solid course of action and looks forward to following the work of the incumbent executive council from the side lines as a «retired student politician.»