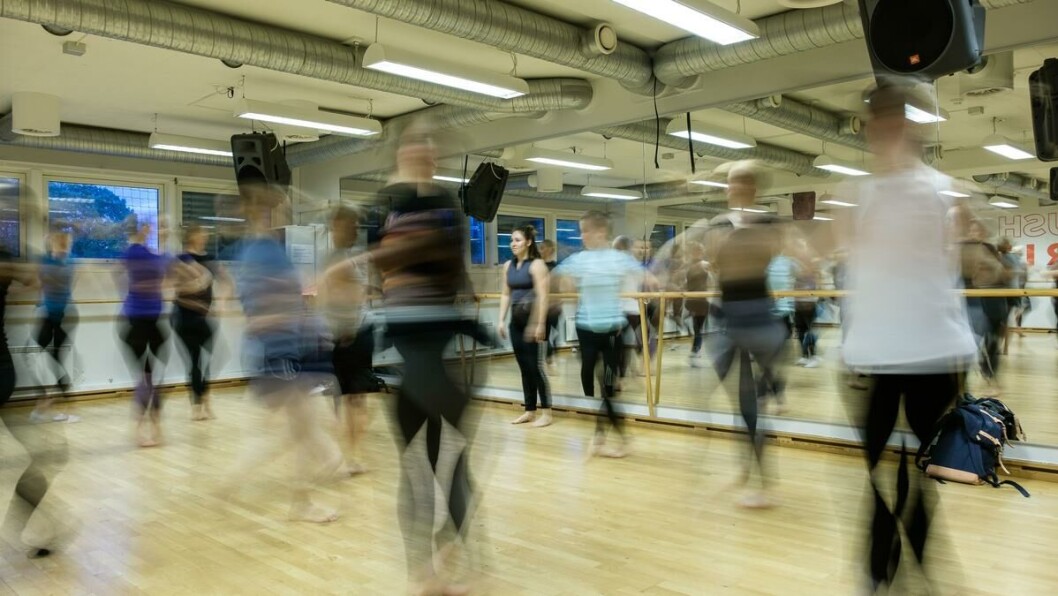 Universitas tries out student associations: Genuine and sassy with OSI Dance
If you participate in these classes, you can count on being the only one who cannot manage a full split. And that's totally fine - you are here to learn.
Dance
What: Ballet 1, jazz 2 (the numbers indicate the level of difficulty)
Who: OSI Dance
Where: Athletica domus
When: Tuesdays. Ballet at 19:00, jazz at 20:15
OSI dance is run by and for students. Today, ballet is first. We start out laying on the floor, making small movements which activates the whole body. Ballet is cruel like that, if done correctly it demands blood, sweat and tears (I recommend taking an intense course in ballet terminology before your first meetup; you will be asked what a "tendu" is, and you will give the wrong answer).
After the floor sequence it's time for the "barr". You are probably a bit familiar with the bar – a long wooden handle, used to make the basic ballet positions. Here, it's a lot going on for a ballet rookie. Feet, arms and head, all move in different directions in the same time. But don't panic! Start with the feet, and continue to work yourself upwards. You're in safe hands with the young and skilled dance teachers.
The space is a bit limited space in the room. I'm accidentally kicking both the wall and the woman next to me on several occasions. Fortunately, there's only a few places in the course, so if you want to participate, you need to apply fast.
Did you catch Linn Nyrvik's guest column? A closed country with open-minded people
After a non-existent drinking break it's time for the jazz session. And here we will turn up the speed! The warm-up is a routine that happens every week, so be warned it will take some time before you can rock and roll properly. After the warmup, it's time for a sassy jazzy-walk. Here's where you need to fake the confidence you might feel you lack. The choreography part of the class consists of repeatable eights with a dance to different types of music. The goal is to find a genuinely emotional expression and feel how the expression forms the movement.
The participants need to go all in: you cannot have an ironic approach to this, because it will be too embarrassing too fast. Get lose and go crazy.
These are some pleasant sessions with engaging exercise where you can focus on being yourself. If you're new on the dancefloor, level one is recommended, since level two might be too far up. But, if you decide to start dancing with SIO, at least you will find me there. Hint, hint.
More reviews: Under the Tree