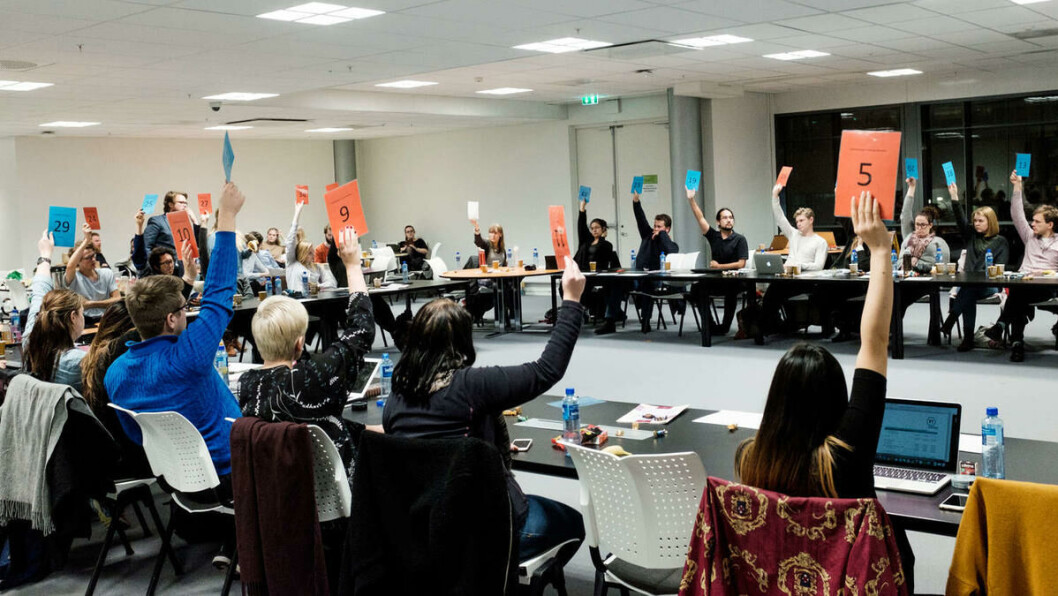 Mysterious «pizza man» is haunting meetings at Blindern, stealing pizza
People have noticed a man coming to meetings and leaving them again with whole pizzas in hand.
Pizza is popular, and student associations know how to exploit that.Meetings often feature pizza as an enticement
A lecture on the situation in Syria? There's pizza. Meeting in the program council? There's pizza. The Student Parliament is looking to adopt a new resolution? There's pizza.
It's no secret that many are perhaps more tempted by the food than the professional or academic content. But there are some people who take this to the extreme.
Before the pizza man there was...the porn man
He's been encountered several times
Kristine Heggelund sits on the Labor Committee in the Student Parliament at UiO, and has attended more «pizza meetings» than most.
On several occasions she has observed the same person appearing. He attends a small portion of the meeting before he strikes.
«I've seen him take whole pizzas, which really is the main reason he's noticed,» she says.
Heggelund, however, emphasizes that she thinks it's rather nice that he stops by.
Chairman of the Student Parliament, Jens Lægreid, says that he, too, has observed the «pizza man» at a meeting two weeks ago.
«He entered the meeting, sat himself down at the very back. He just sat there and ate biscuits. There wasn't was any pizza at this meeting though, so he had to go home empty-handed,» saidLægreid.
Neither Lægreid nor Heggelund has any knowledge as to who this mysterious figure could be.
Not always welcome
Maja Feng Mikalsen, head of the program council for Culture and Communication, has had similar experiences.
Just before Mikalsen was to open a meeting earlier this semester, she noticed a familiar figure.
«The so-called pizza man had arrived and was well placed in the back row,» she said.
The pizza had not yet been served at this point in the meeting, and Mikalsen had time to consult with the other students on what to do. In the end, she chose to put her foot down, telling the pizza man it was only students within Culture and Communication who could get free pizza.
«Sounding rather taken aback, he apologised, and left the room immediately, without a slice of pizza in his hand,» said Mikalsen.
The pizza man is a talking point, she tells Universitas.
Funnily enough, he has become well known among the active Culture and Communications students due to his tendency of popping up at different events at the university.
«He's become a conversation topic, that one can't help but both laugh and shake their head at his behaviour.»