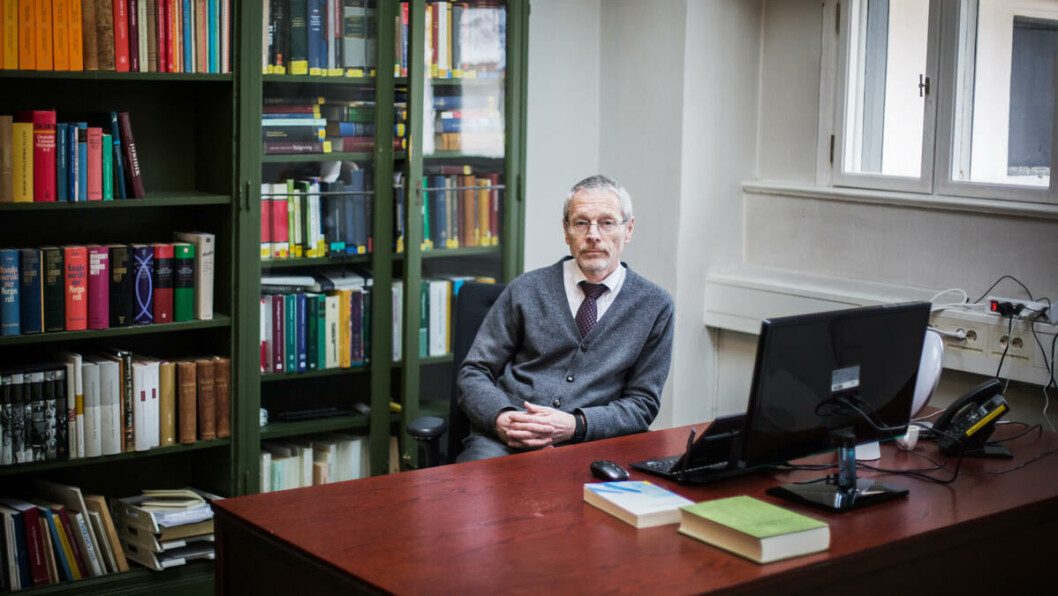 SiO increased rent by three percent: "Poor compliance with the rules"
Kåre Lilleholt, a law professor, reacts over the fact that SiO has increased rent by more than the consumer price index. SiO say they are on the safe side.
"They are using the law in a different way than the initial intent," says professor of law, Kåre Lilleholt.
He has just been presented with The Student Welfare Organisation of Oslo and Akershus (SiO)'s practice of adjusting rent prices when signing a renewed contract.
The core of the problem is that students renewing their contract each year with SiO get their rent increased by more than the consumer price index has increased. The consumer price index shows changes in the prices of goods and services.
Read more about SiO housing: Wave of burglaries hits SiO housing
Minimal change
This summer, 5000 students signed a renewed contract with SiO to continue to rent the accommodation they live in. To do so, they need to sign a new contract since SiO only has contracts for one year at a time, even though the rent period is often longer than one year.
"The pre-existing tenants are prioritized for the renewal of the contracts, as long as they are still students and have been tenants for less than five years, which is the maximum rental time," says the director for SiO housing, Gunn Kirsti Løkka to Universitas.
The students who will continue to stay at SiO apartments for the 2018/2019 study year saw an increase of rent by three percent, more than the consumer price index of 2,6 percent.
"I think this is poor compliance with the rules in the house renting laws regarding rent change, since tenants often need contracts for more than one year at a time," says the professor of law.
Also check out: Students' verdict: SiO Food and Beverage is the worst the orga­niza­tion has to offer
"New housing standards"
According to the Norwegian house renting laws, the leaser can increase the price when one signs a new contract. In this sense, one could argue SiO is doing nothing wrong. Lilleholt argues that that is not the case.
"SiO can have shorter renting periods than other leasers because of an exception in the house renting law regarding student housing. If the students who already rent at SiO have priority for a continuing rental period, the intention is to rent for more than one year."
However, SiO-housing director, Løkka, claims that the students agree to the increase of rent when they sign the new contracts.
"The tenants actively renew the tenancies by signing a new contract. It is therefore seen as a new tenancy."